Looping!

---
Machine listening!

---
DJ-ing!

---
Noise toy assembly! Workshop held on Sept. 30, 2016

---
I made this video for the Live Coding workshop hosted by the Yorkshire Sound Women Network which took place on Dec. 5, 2015.

4 Comments
BUY MY NEW COMIC!
It's £5 and includes a jalapeño mac n' cheese recipe!
Click on Rod for details...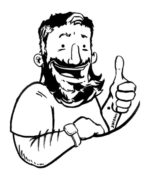 In the wheelhouse