There are 11 videos in this post.
Boxwood & Brass – Beethoven Symphony No. 7. Shot Feb. 2017

The wreck of former boundaries by Aaron Cassidy. Shot Nov, 2016

How Forests Think by Liza Lim. Shot Nov, 2016

Tracensemble with works by Pablo Vergara, Daniel Portelli, and Jorge Boehringer. March 6, 2016.

The Bozzini Quartet (with composers Monty Adkins, Mary Bellamy, and Bryn Harrison). Shot in early Feb. 2016.

---
Speculations in Sound, a symposium that took place on Nov. 30, 2015 (5 videos):
1. Trailer
2. Introductory Presentations
3. Group 1: Born, Cassidy, Clarke, Edwards
4. Group 2: Harker, Harrison, Ingold, Mercer, Sergeant
5. Group 3: Bellamy, Brodsky, Donin, Lim, MacDonald, Thomas

Here's the trailer:

---
A Robotic Piano Workshop with Peter Ablinger that took place Oct. 19-25, 2015
2 Comments
NEW COMIC FOR SALE!
I made a comic!
Click here for details...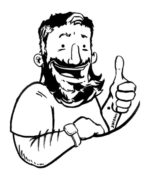 In the wheelhouse