Browsing articles in "Performance"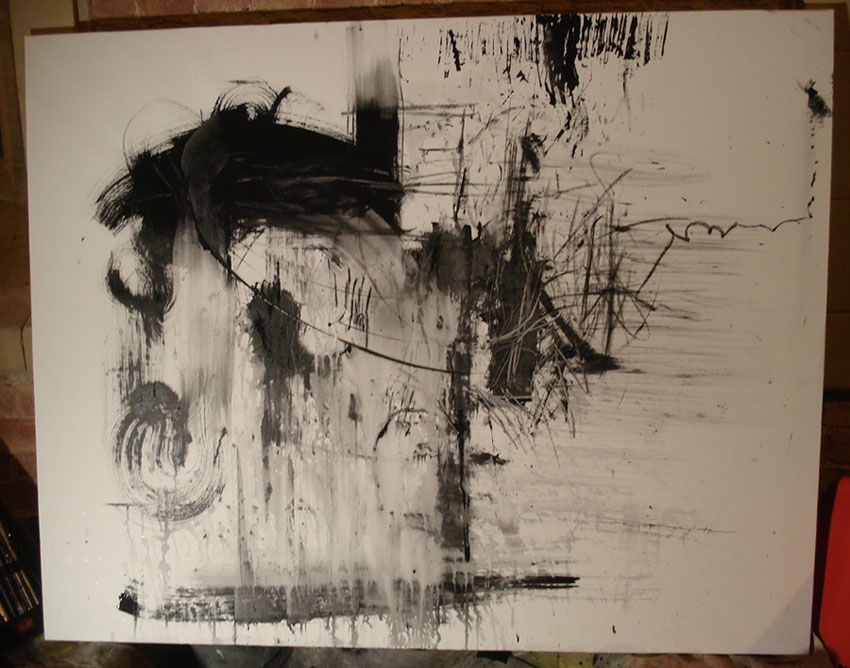 This is one of my favorite paintings.
As with most paintings in their "post-performance" state, this work is available for purchase unstretched. That means if you buy it I'll send it to you rolled up / it won't be stretched on a wooden stretcher / it will be free flowing canvas.
There were the faint sounds of fireworks exploding in the background, and walls hundreds of years old are great places to see shadows moving.
Dave Birchall invited us [Takahashi's Shellfish Concern] to perform at a Tubers Music event held on November 5th, 2011 at St. Margaret's Church in Withington.
TSC, was just Rod and I for this performance. On these occasions, when he and I improvise one on one, we tend to invite more space and silence.  It is a different dynamic. (Unfortunately, Anton wasn't at this performance as he was recording an album with his big band, Beats & Pieces.)
On October 29, 2011 Takahashi's Shellfish Concern performed at the second annual Seeing Sound Symposium, held at Bath Spa University (organized by Dr. Joseph Hyde). Here's a video of our performance.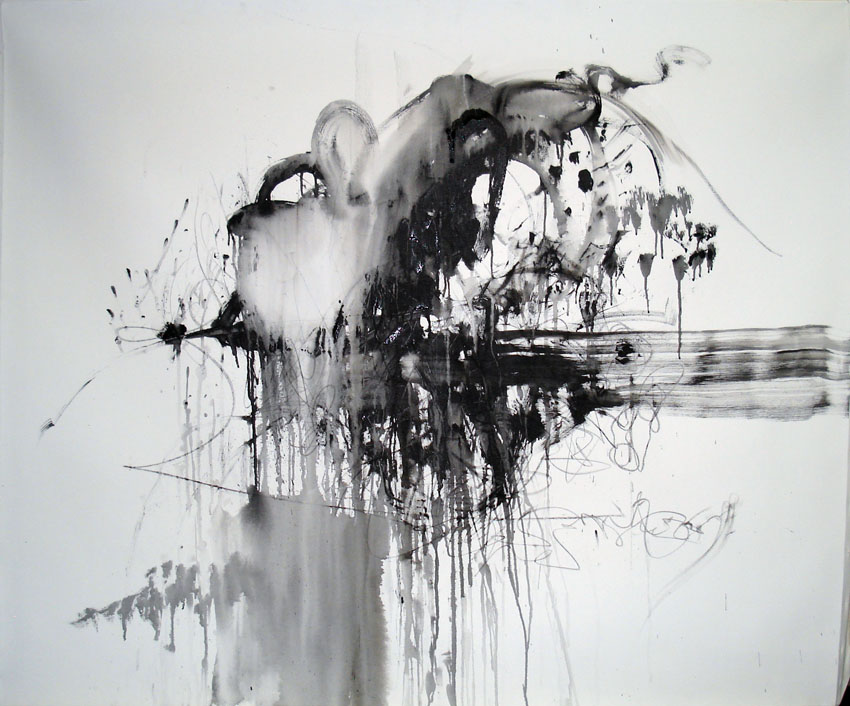 UR: Black, (121 x 163cm) Created on June 30, 2011 at Islington Mill. UR Black is a first in an on-going series, coordinated by Helmut Lemke as part of the UR Performance group.
I love this painting.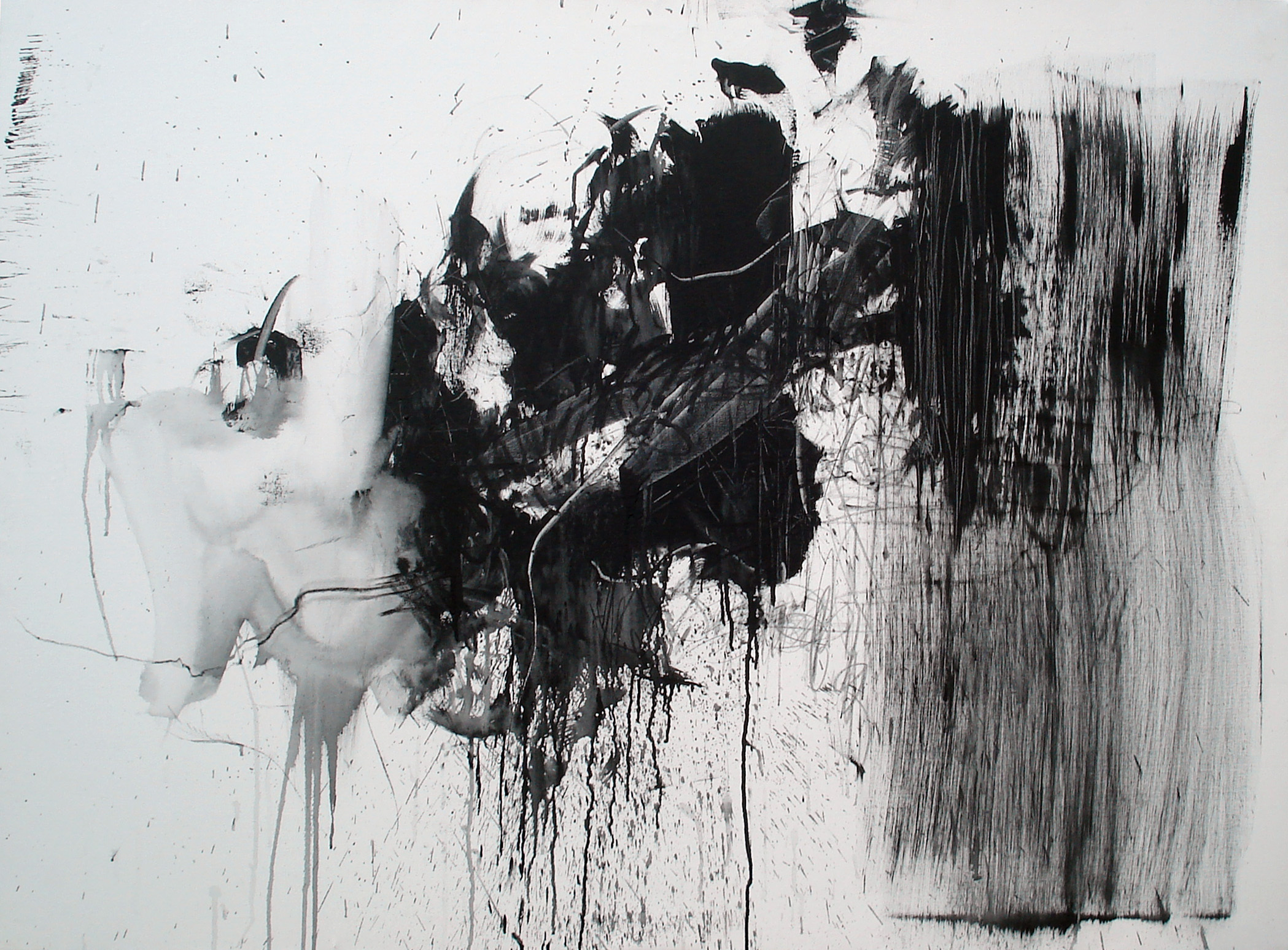 Next week I'll be attending and contributing to UR: Red, and it hit me that I hadn't made a post about the first one of these that was ever held–which Takahashi's attended. This is that entry. I would apologize for its tardiness, but let's get real: this is one of those dark corners of the internet that only bots come to…and they don't understand human emotion.
Here are some photos of the event that someone else took, which I found on the UR Performance website.  The first ones are of Takahashi's Shellfish Concern performing.  The last four are of Andrew Parker and I collaboratively working on a painting that required us to follow some rules we had come up with.
Video made by Castles Built In Sand

This July we were invited to be a part of an exhibition event put together by the Blank Media Collective. It included a static work exhibition, live performance events, a Q&A session, and a collaboration event with the improv organization The Noise Upstairs, which gave artists and musicians the opportunity to experiment with playing with one another by pairing them randomly by pulling names out of a hat. Some TSC performance footage found in the video above starting at 7:35.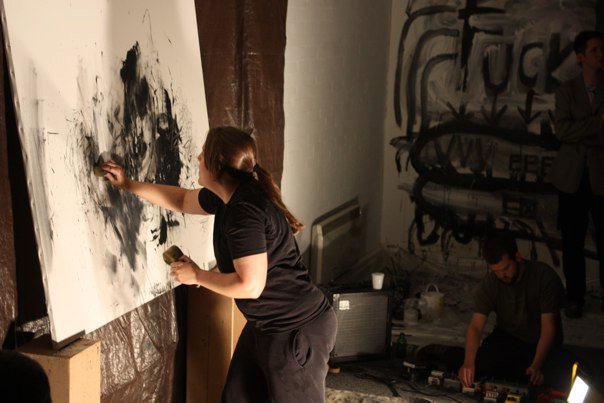 Takahashi's Shellfish Concern at The Noise Upstairs – Sheffield. January 12, 2011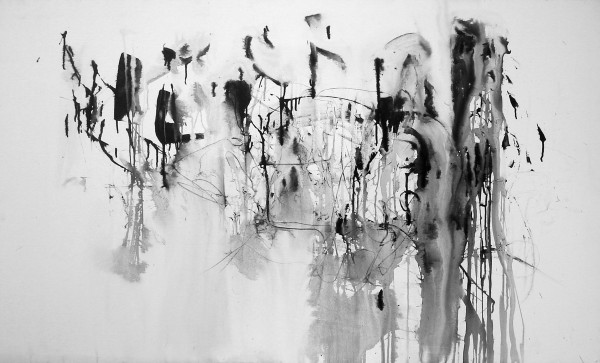 91 x 151cm
In the collection of Mike Purton (Alice Purton's dad!)
Takahashi's Shellfish Concern at the NUStival. Manchester. November 25, 2010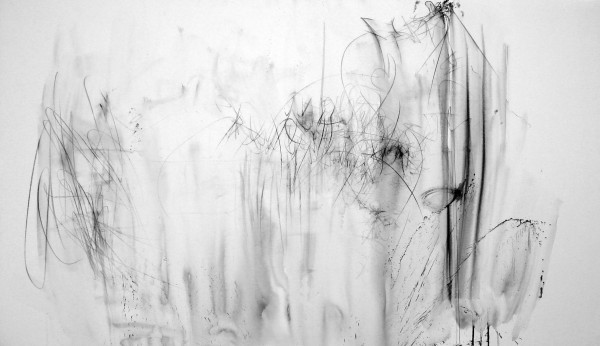 The Innie and the Outie I was performed at NUStival in Manchester on Nov. 14, 2010.  It was the first time I strung a wire onto the canvas as part of the performance.
The night also included a performance from Domestic Violence, who are some very awesome and talented people. We went out for drinks afterward where we learned this fact, and had them crash at our house since they had to get  back in the morning. Tikul had this to say about our performance on her blog. I'm really glad she liked it!
"thanks to those guys who invited us we could perform on their noise event and see their project performance – Takahashi's Shellfish Concern.. which i truly loved… while Rodrigo and Anton were creating amazing sound scapes on guitar pedal effects and iPad with various audio applications, Angela was harshly and sensually painting the canvas with water paint her hands and brushes.. and random objects [nails, string].. contact mikes were placed under the canvas so every motion she made was translated into sound.. all streams altogether changed into very clean and energetic clangour sonic journey… this act is ideally reflecting my idea of having sound/vision combined with physical movement.."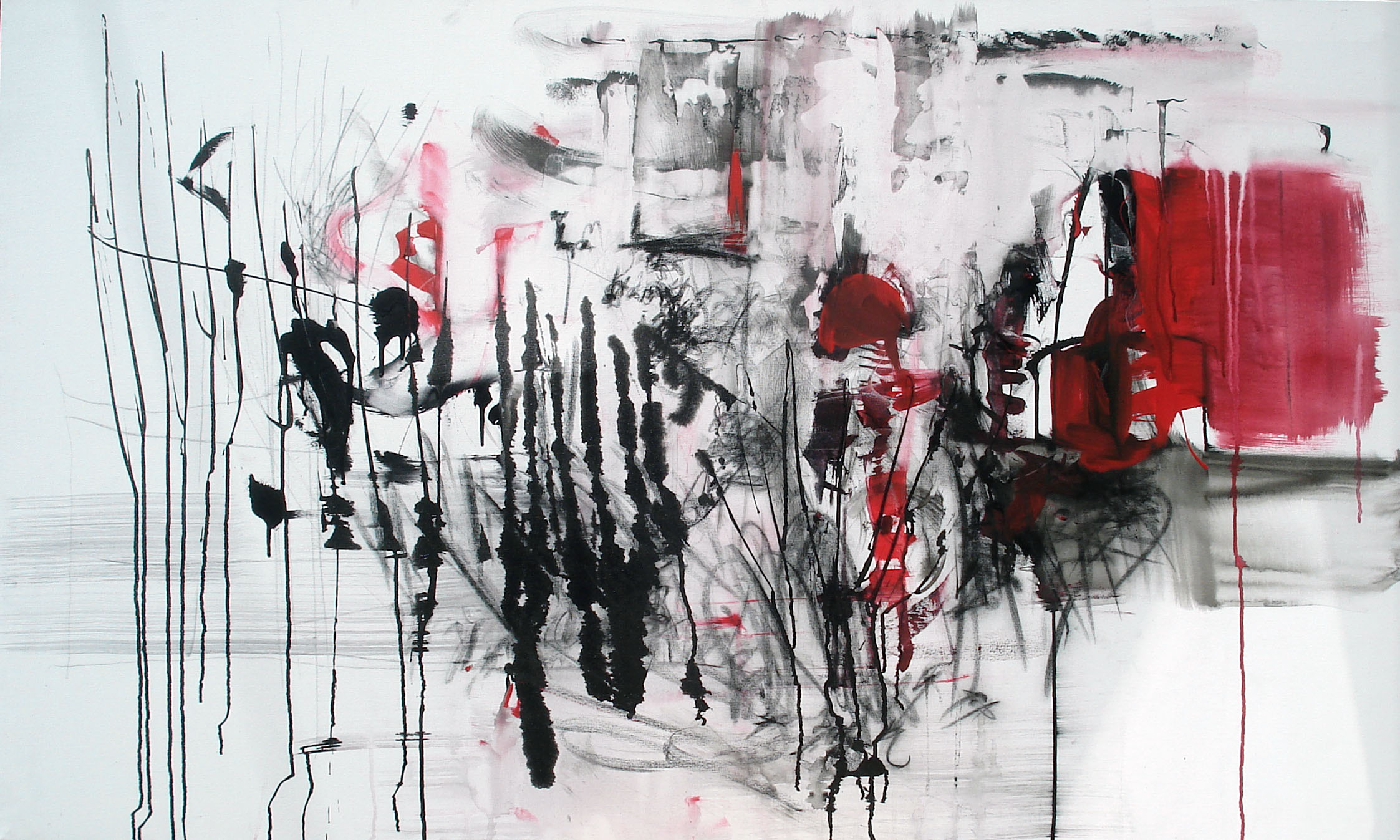 On July 8, 2010 TSC (on this occasion Rodrigo and myself) was invited to take part in Lancaster University's Experimentality Conference.
In the wheelhouse
most recent posts
deadlift double PR: 110kg / 242.5lbs (Oct.8,2018)