1 . BLOG
SEE ALL THE THINGS I'VE MADE BLOG POSTS ABOUT
---
2. OUT IN THE WORLD
These are the things that have legs and are walking around in the world. Some of these things don't have blog posts, and some blog posts aren't included here.
**********
In Search of Joy
Disintegration II
no ideas
Hello, Darling
2015 – So Far, Gliding
2014 – The Year of Disintegration
2013 – The Year of Magic and Muck
2012 – The Discovery of Motion and Light
2011 – A Year in the Cave
2010 – Building Frames
2009 – Canvas for Paper
2008 – Landing
– TSC performance – Blank Media Presents – Manchester, Fuel Café
– TSC performance – The Noise Upstairs – Manchester, Fuel Café
Before 2008 I lived in Miami and was in the group failure, arc of beauty.
---
3. COLLABORATIONS
To me this means we are co-creators in the process of a thing's becoming–rather than just being involved on a project that requires me to handle one discrete part (There are many of those as well, but that's not this).
---
4. CATEGORIES
OR, IF IT HELPS, YOU CAN SEE POSTS ACCORDING TO [SOME LOOSLY DEFINED] CATEGORY
DRAWING – my life in drawings
VIDEO – assisted seeing/listening
WRITING – or something like it
PERFORMANCE – when I performed, anywhere was a cave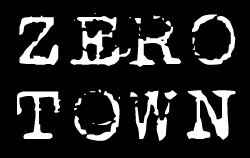 The first issue of ZERO TOWN is now available HERE. It was printed as a limited run of 100 (They'll all be signed and numbered). Physical copies are 6.50 and if you follow through to the blogpost you can read about the process, see some pics, and download a digital copy. (Please consider donating if you enjoy the digital copy to encourage this comic-making behavior.)
Recent Posts
deadlift  5 rep max: 110kg
squat double: 100kg