There are 6 videos in this post.
Sam Andreae wanted to hold concerts in his basement for upload to the web. Sam's Basement is so small that only the guest artist, he, and I are often the only people that can attend the performances live (good too, cuz we have to record it.). I'll update this post as new episodes emerge, but only the FOUR most recent ones will appear. Please click the 'continue reading' link below to see the complete post.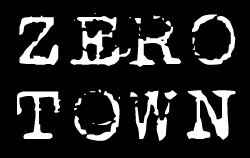 The first issue of ZERO TOWN is now available HERE. It was printed as a limited run of 100 (They'll all be signed and numbered). Physical copies are 6.50 and if you follow through to the blogpost you can read about the process, see some pics, and download a digital copy. (Please consider donating if you enjoy the digital copy as well :) Above all, ENJOY!
Recent Posts
deadlift  5 rep max: 110kg
squat double: 100kg