Browsing articles in "Video"
Saturated. The Rest. is a collaboration between these amazing humans/techgnomes: Pierre Alexandre Tremblay, Sylvain Pohu, Patrick Saint-Denis, and Rodrigo Constanzo. The following 4 videos I made focus on different aspects of the project.
The creative process behind the Black Box Project. released Jan. 9, 2017

A quick and dirty 2 minute introduction to the project. released Nov. 2016

Tech Feature: the design of an instrument. Sept. 2016

---
Showing something of the beginning of the Black Box project. July 13, 2016. (only editing by me. Shot by Rod and PA)

I manipulated this video that Daniela Amortegui and Alex Grimes recorded. I time-stretched, color-fiddled, edited/reorganized Daniella's reading of text she had written. Isolating her breath(s) was really important to me too. Then I added text to the video as well, since I knew that during the performance it would be the piano speaking* for her, which can be difficult to understand.  I also played with shifting the text and the the video so they're not always synced and at times I've added my own imaginary text. I wanted to treat this like poetry. Then Alex thought it would be a cool idea if we obfuscated some of the text and so we did that too. This was played/performed at the Pianos Without Organs Festival on Oct. 9, 2016 in Raleigh, North Carolina (the best Carolina).
*curious about how a piano can speak? Watch this video I made about a Robotic Piano workshop: Continue reading »
A living score asks you if you're interested in realizing a work she's the archive to.
This video is my yes.
[factory] is a proposal for collaborative performance action(s).
This video realization–"[factory] a long rope"– was created by me and  features Mira Benjamin performing sections of her own realization of [factory]. She would normally do this in live performance settings so working on this video with me was a deviation from that too.
[factory] began as a set of 22 texts written by Luke Nickel. These texts—or verbal scores—were linked by a geographical map, with each text representing an individual conceptual area or room. Luke and Mira Benjamin (the original performer) agreed upon a risky proposal: she would read the texts only once and then delete them, allowing the work to exist solely in her memory and inviting forgettings and linguistic permutations to infect the ephemeral score-object itself. Mira is now the living score for the work, voluntarily responsible for its transferral, transformation and translation.
I live with this beautiful human, Rodrigo Constanzo. Here are some videos I've made with him. I'll update this post as and when a new video is made, but only the FOUR most recent will appear. Please click the 'continue reading' link below to see the complete post.
December 9, 2015 – hosted by BaconJam. Rod's post on our "light vomit"

February 7, 2015 – Everything. Everything at Once. Once. (3).
This video is one of a set of 4 videos total, for the third iteration in the Everything. Everything at Once. Once. series. That's too many numbers and references to numbers to make sense, isn't it? I mean this…
Everything. Everything at once. Once. (has 3 videos)
Everything. Everything at once. Once. (2) (has 4 videos)
Everything. Everything at once. Once. (3) (has 4 videos, which includes the one shown below). My role in this vid differs from others since the camera is static. Have a look at the thoughtful and thorough blog post Rod made about our process and thinking behind this work.

October 28, 2014 – The full length version of iminlovewithanothergirl.com.
And here's Rod's blog post about it.

July 20, 2014 – This is the second video that features the Grassi Box. Here I'm using my new slider. For more info on what is happening, visit Rod's blog post about it.
Continue reading »
Rod Again. Video editing as performance.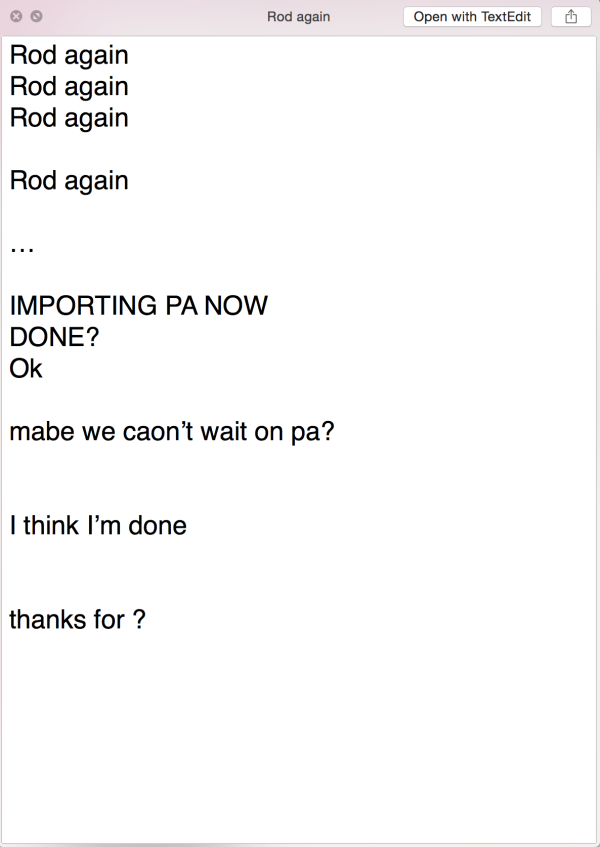 A look at dfscore 2.0. Yup! It's been REVAMPED. Read Rod's blog about it. Nov. 14, 2015
dfscore student workshop at the University of Leeds on Feb 28, 2015
The dfscore premiere at The Noise Upstairs on Sept. 18, 2014
The dfscore: a short intro

As ever, for you.
Like Rod's 'the keys to everything that ever existed', this piece is a rite. He is my twin, and sometimes we make art from the same place. This place in particular…we saw this place together, and things kept happening in our lives that just seemed to be the universe folding over, necessitating serendipities.
1
Part of a constellation falls with perfect timing.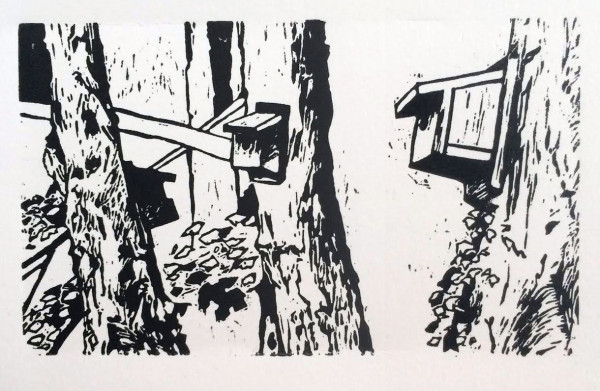 2
Millie walked a dead bird into the house in her mouth and dropped it next to me. I didn't know what I was looking at at first.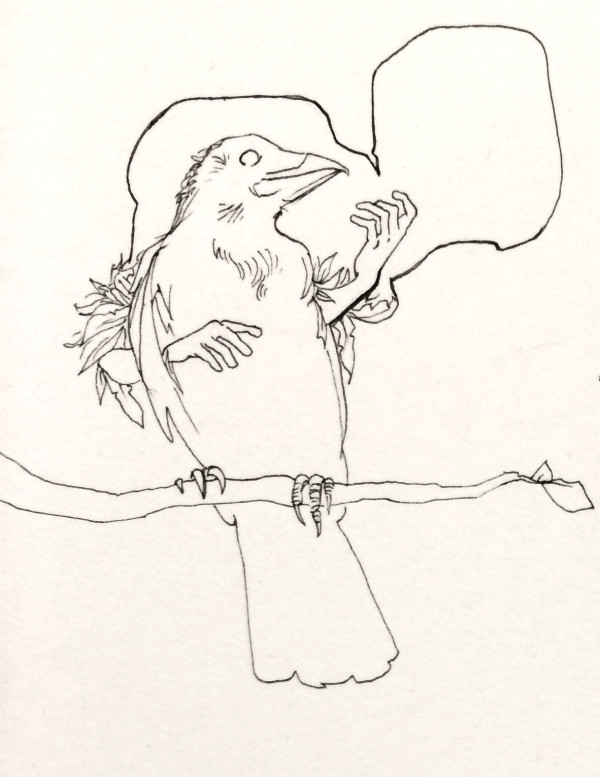 3
As Cassandra explains, "the music takes a short sample of Kurt Cobain's singing voice [from the song "Where Did You Sleep Last Night" as sang on the MTV Unplugged recording] and reveals facets of its quality and structure through repetition."
As stargazer lilies here,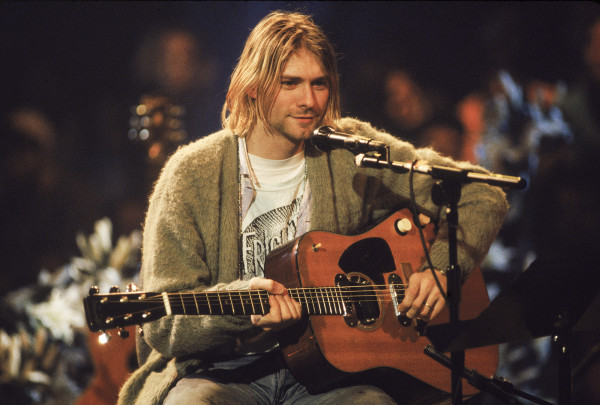 So, stargazer lilies re-cast.
4
A burning heart. A complete, un-compromised heart.  In the world I create, there are no fragments or missing pieces.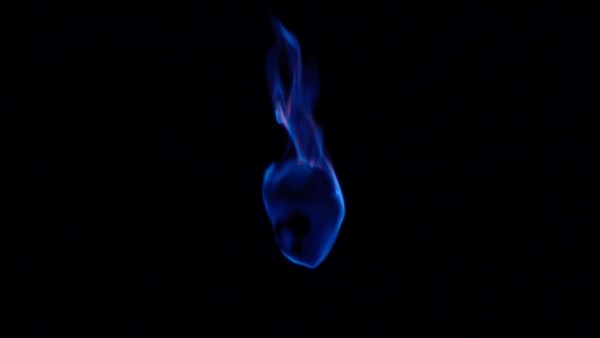 5
'for mira' is the telling of a story of a memory. Meaning, I now feel the distance from it's catalyst events, and underwent the physio-alchemical act of  housing this ghost in my long-term memory. That's what making this video finally did to me. That, or  the two things just so happened in parallel. Anyway, the end result is the same. Time resonances become more and more faint. Though as Terence McKenna said, if you pay close enough attention you can feel that Rome falls nine times an hour.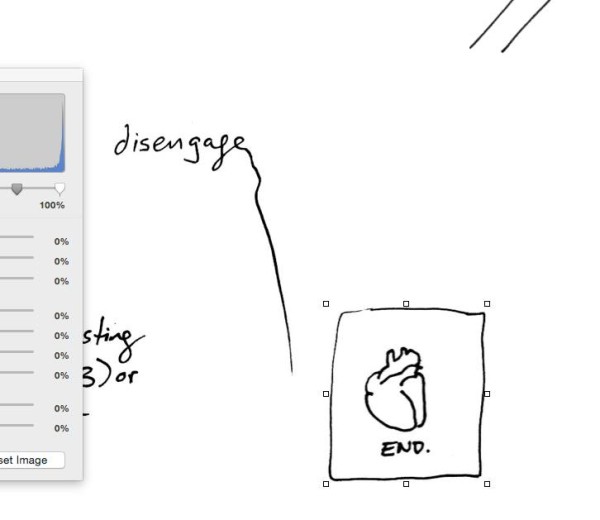 above, from Rod's score the keys to everything that ever existed
---
Click here to read Cassandra's blog post about for mira, and here to read Mira's.
---
[A post I had previously made on March 13, 2015]
On March 13th I shot most of the footage for 'For Mira'.
It is a work performed by violinist, Mira Benjamin
and was composed by Cassandra Miller.
Making for mira into a music video opens up the possibility of exploring the piece's repetition in a way that is unique to this medium. Cassandra, Mira, and Rodrigo are working closely to treat the final audio with that in mind.
There are still a few shots I want to get, and then of course there is the editing (which is really where the heavy lifting occurs), but here are a few production shots in the meantime while it all comes together.
Hands on deck that day: Rodrigo Constanzo, Richard Craig, Cassandra Miller, Mira Benjamin, myself.