Me & You is a duo which includes Rodrigo Constanzo and Sam Andreae. I make tons of stuff with both these guys and here's another one of their projects. I'll update this post as we make new videos, but only the FOUR most recent will appear. Please click the 'continue reading' link below to see the complete post.
Me & You's set at The Noise Upstairs. Here is their piece 'Elbows' from that set.

Glitch Beat from the same set:

and Yo Momma:

This is them in the studio. Glitch Beat:

And Flurries from that same studio session:

Here's a Sam's Basement episode featuring Me&You: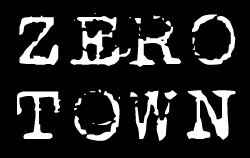 The first issue of ZERO TOWN is now available HERE. It was printed as a limited run of 100 (They'll all be signed and numbered). Physical copies are 6.50 and if you follow through to the blogpost you can read about the process, see some pics, and download a digital copy. (Please consider donating if you enjoy the digital copy as well :) Above all, ENJOY!
Recent Posts
deadlift  5 rep max: 110kg
squat double: 100kg