Silence Blossoms is one of my favorite bands, and they've made me their fourth member! Here are some vids I've made for them. I'll update this post as and when a new video is made, with the most recent appearing first.
September 30, 2013 – Silence Blossoms makes my heart swell. I tried to make a video that could be 1/10th as good as the music they make. This is a video of their first single, Lady White.

April 26, 2014 – Dancer, with a guest appearance from Rodrigo Constanzo performed at John Rylands Library in Manchester.

and Sonnet, also performed at John Rylands Library with Rod.

Silence Blossoms in the Studio. I'm putting together a short video that will include footage from one of the recording sessions for the new album.
This teaser is the first time I use After Effects.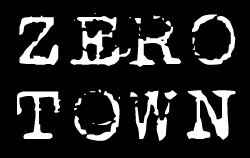 The first issue of ZERO TOWN is now available HERE. It was printed as a limited run of 100 (They'll all be signed and numbered). Physical copies are 6.50 and if you follow through to the blogpost you can read about the process, see some pics, and download a digital copy. (Please consider donating if you enjoy the digital copy to encourage this comic-making behavior.)
Recent Posts
deadlift  5 rep max: 110kg
squat double: 100kg