Danish, Rod, and I made this last night–the final night of her stay here in England before returning to California. I am so lucky to have this amazingly beautiful human as one of my oldest friends.
Danishta Rivero – vocals
Rodrigo Constanzo – lights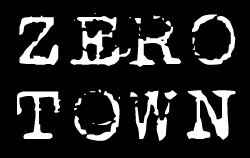 The first issue of ZERO TOWN is now available HERE. It was printed as a limited run of 100 (They'll all be signed and numbered). Physical copies are 6.50 and if you follow through to the blogpost you can read about the process, see some pics, and download a digital copy. (Please consider donating if you enjoy the digital copy as well :) Above all, ENJOY!
Recent Posts
deadlift  5 rep max: 110kg
squat double: 100kg