June 3, 2015 – Part 2 of Scott, Heather, and Mic's collaboration. Read what Scott had to say about it here.

March 9,2015 – Scott, Heather, and Mic collaborate on a piece. Lots of stuff on multi-phonics in this first episode which condenses a workshop they conducted at the University of Leeds.

March 15, 2015 – a promo vid for an installation Scott is doing with cellist Seth Parker Woods

November 23, 2013 – Surfaces of Emergence by Scott Mc Laughlin. Performed at the Huddersield Contemporary Music Festival by Alex Harker, Stephen Harvey, Hali Santamas, and others…

1 Comment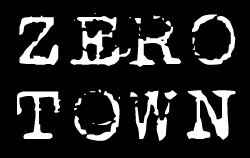 The first issue of ZERO TOWN is now available HERE. It was printed as a limited run of 100 (They'll all be signed and numbered). Physical copies are 6.50 and if you follow through to the blogpost you can read about the process, see some pics, and download a digital copy. (Please consider donating if you enjoy the digital copy as well :) Above all, ENJOY!
Recent Posts
deadlift  5 rep max: 110kg
squat double: 100kg