Browsing articles in "Services"
I love creating album designs, and over the years I've been able to design the albums of some truly excellent musicians. I link to each of the albums in the entries below, so you can check out their music for yourself. I highly recommend taking the time to explore some of these wonderful artists.
There are several designs in this post.
Please click the 'continue reading' link below to see all those included.
---
Reality Rounds
by Alex Dowling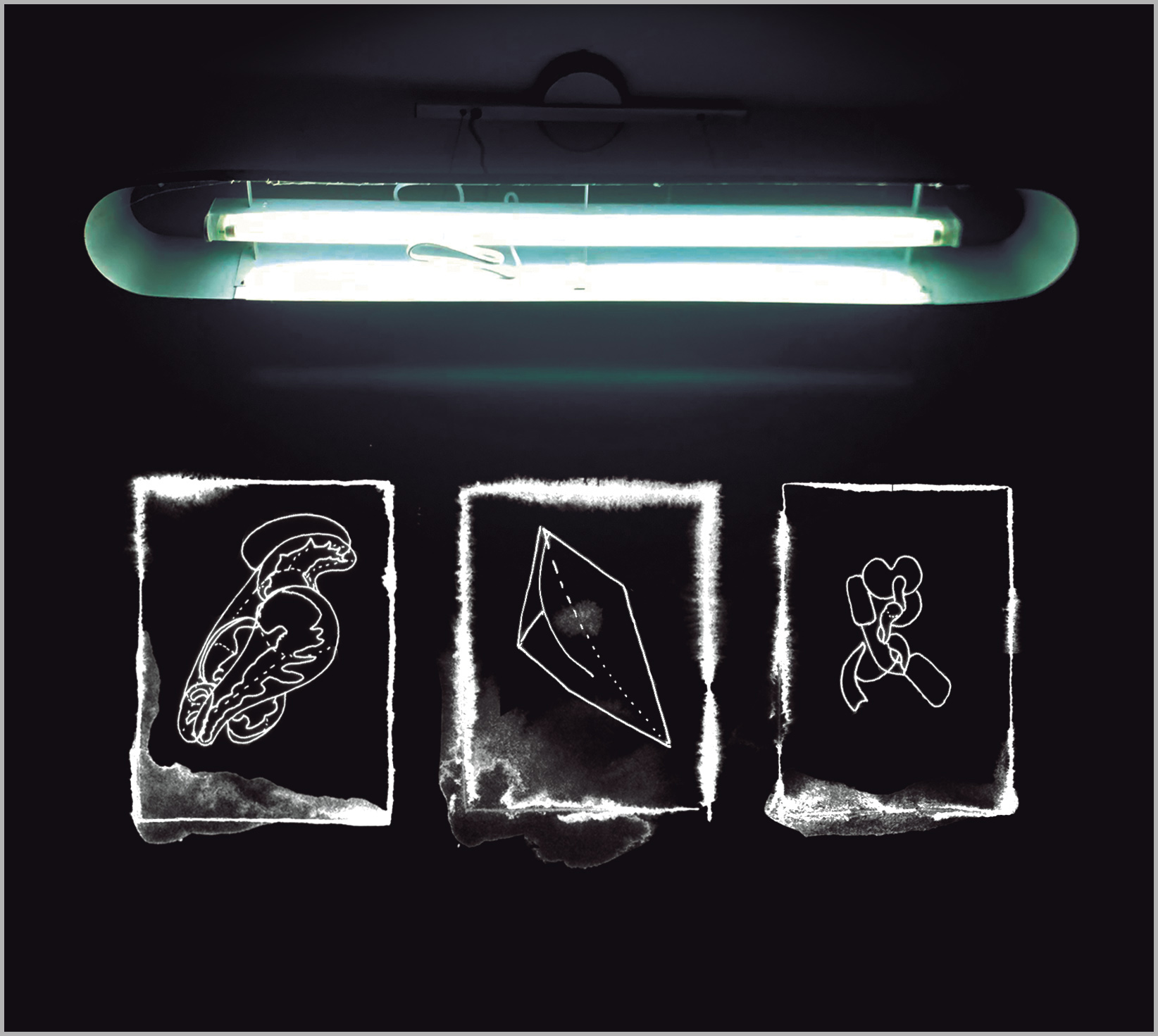 modules
by exclusiveOR (Sam Pluta and Jeff Snyder)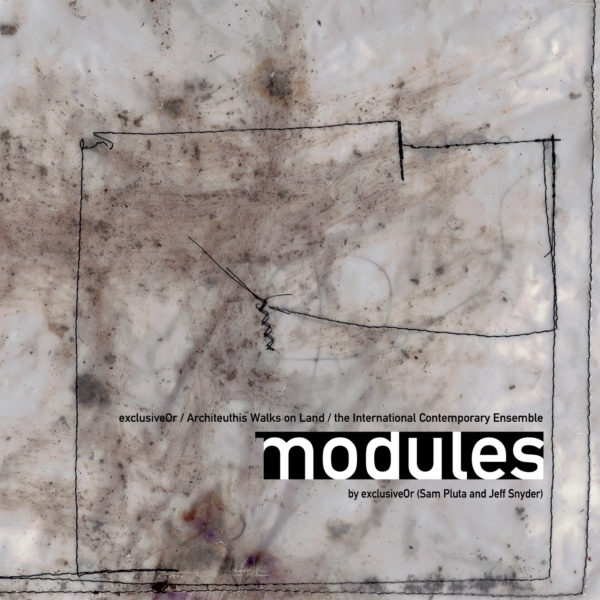 Two Live Sets
by Sam Pluta and Peter Evans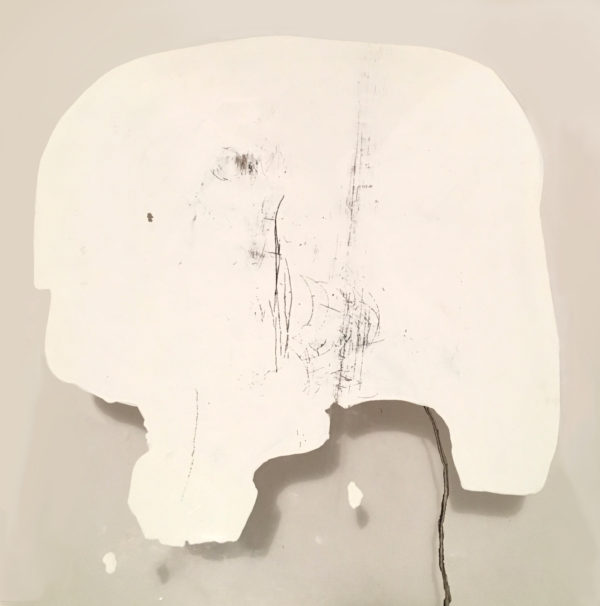 I've never liked wearing rings.
But recently, I really wanted to make one in this style out of pink plastic (resin, really)–so here it is! And I kinda absolutely love it.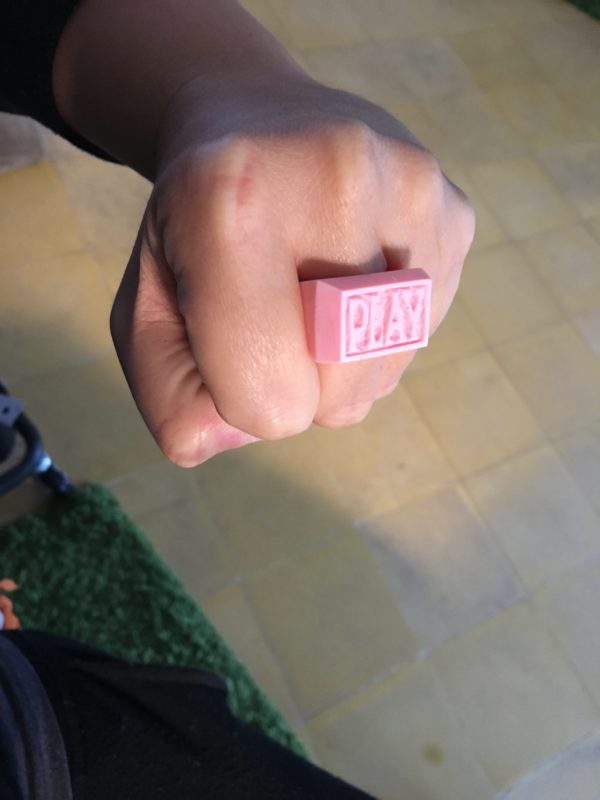 It's handmade at each step of the process. From the carving, to the mold making, to the shaping.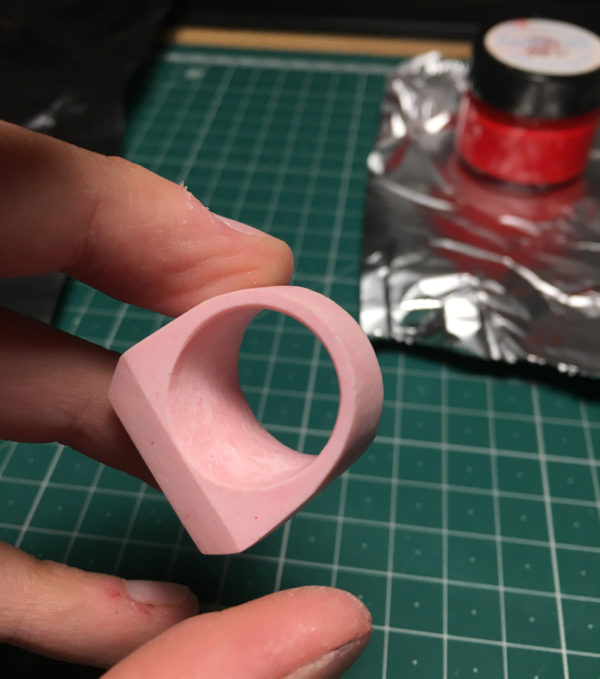 I carved the positive out of niupika carving wax. It took me a few tries to understand just what tools I needed to use, and how slowly I needed to go to not crack the surface or remove too much wax by mistake. Then I created a mold using Polycraft GP-3481-F silcone rubber. I've done this before (here and here) but it always takes me a few tries to figure out how to minimize bubbles, and also how to best bisect the mold to minimize the occurrence of registration errors. Then I cast a few using polytek easyflo 60 resin, that I tinted pink.
Each one has it's own little errors. But as The Narrator in Fight Club (Edward Norton) explained, it's these little blemishes that can form your whole identity if you're not a jerk. That was the message of the movie, wasn't it?
Anyway, selling bits of pink plastic garbage seems like a coherent idea to me, so if you want one email me. I can pour you one and shape it to your size (which you can give me in mm). They're £10 plus shipping.
I do film work (documentaries, tutorials, promotional videos, etc.) Click on the pony and gallop away to the official Push Pull Pony webpage. It has information such as pricing and packages offered.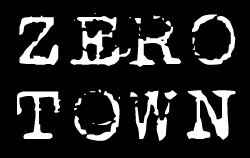 The first issue of ZERO TOWN is now available HERE. It was printed as a limited run of 100 (They'll all be signed and numbered). Physical copies are 6.50 and if you follow through to the blogpost you can read about the process, see some pics, and download a digital copy. (Please consider donating if you enjoy the digital copy to encourage this comic-making behavior.)
Recent Posts
deadlift  5 rep max: 110kg
squat double: 100kg