Browsing articles in "Video"

I shot and edited this video. It stars Rod and he's explaining some crazy voodoo that Alex Harker and P.A. Tremblay have been researching at the University of Huddersfield. Basically they steal the soul of a room so it can then be imbued into any recording to make it sound as if that recorded music was recorded IN that room. Whatever–its impressive looking. Watch it and learn something.
Here is the second video of the series:

Inspired by the animation of Don Hertzfeldt, A Danimation is my first attempt at creating a short animation.  It was made in the summer of 2006 in a small efficiency in Miami, Florida.  I made it at 10fps and by drawing each frame out on single sheets of paper, flip-book style.  As its composed entirely of inside jokes, it may or may not be funny to you depending on your relationship to our protagonist, Dan Escauriza.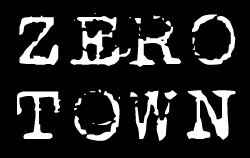 The first issue of ZERO TOWN is now available HERE. It was printed as a limited run of 100 (They'll all be signed and numbered). Physical copies are 6.50 and if you follow through to the blogpost you can read about the process, see some pics, and download a digital copy. (Please consider donating if you enjoy the digital copy to encourage this comic-making behavior.)
Recent Posts
deadlift  5 rep max: 110kg
squat double: 100kg