Browsing articles in "Video"
Danish, Rod, and I made this last night–the final night of her stay here in England before returning to California. I am so lucky to have this amazingly beautiful human as one of my oldest friends.
Danishta Rivero – vocals
Rodrigo Constanzo – lights
Friend, Mauricio Pauly invited me to make this documentary of a project he was a part of with two other composers and two performers. This experiment in collaboration shows the early stages of the process that would eventually birth three new contemporary music works.
---
Here is the post I made November 23, 2013 for the teaser…
Here's the teaser for a video I'm making that documents the interaction between three composers and two performers in a sort of experiment in collaboration.

Sam Andreae came over last night to give Rod and I a private concert of his new  solo jam, in our bedroom!

Silence Blossoms is one of my favorite bands, and they've made me their fourth member! Here are some vids I've made for them. I'll update this post as and when a new video is made, with the most recent appearing first.
September 30, 2013 – Silence Blossoms makes my heart swell. I tried to make a video that could be 1/10th as good as the music they make. This is a video of their first single, Lady White.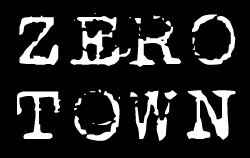 The first issue of ZERO TOWN is now available HERE. It was printed as a limited run of 100 (They'll all be signed and numbered). Physical copies are 6.50 and if you follow through to the blogpost you can read about the process, see some pics, and download a digital copy. (Please consider donating if you enjoy the digital copy to encourage this comic-making behavior.)
Recent Posts
deadlift  5 rep max: 110kg
squat double: 100kg