Browsing articles in "Writing"
I made these a year ago but I wasn't ready to let anyone see them. I worked on these everyday for a while then. They're a dialogue I was trying to open up to. Between me and me…or the universe and the universe. They are both, and they are silly.  They're little drawings, because as it turns out the universe is ridiculous sometimes.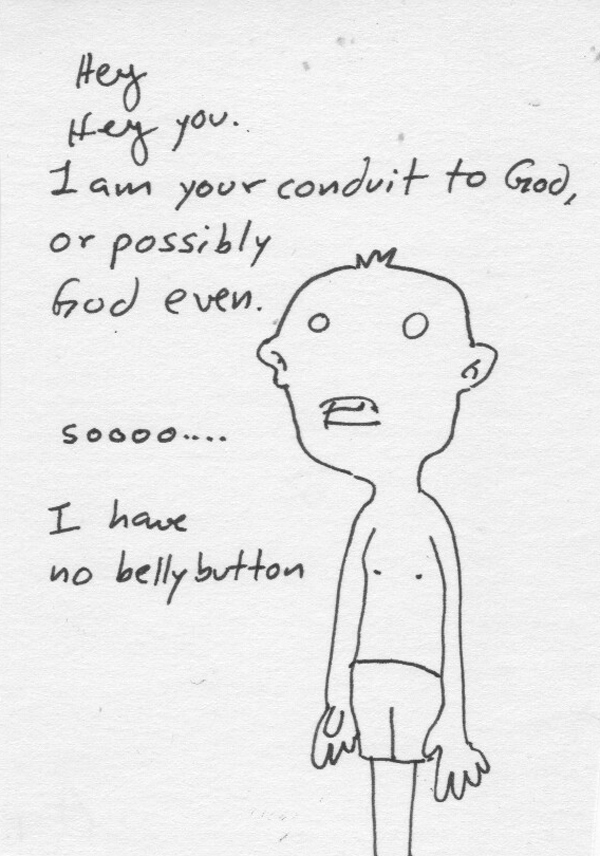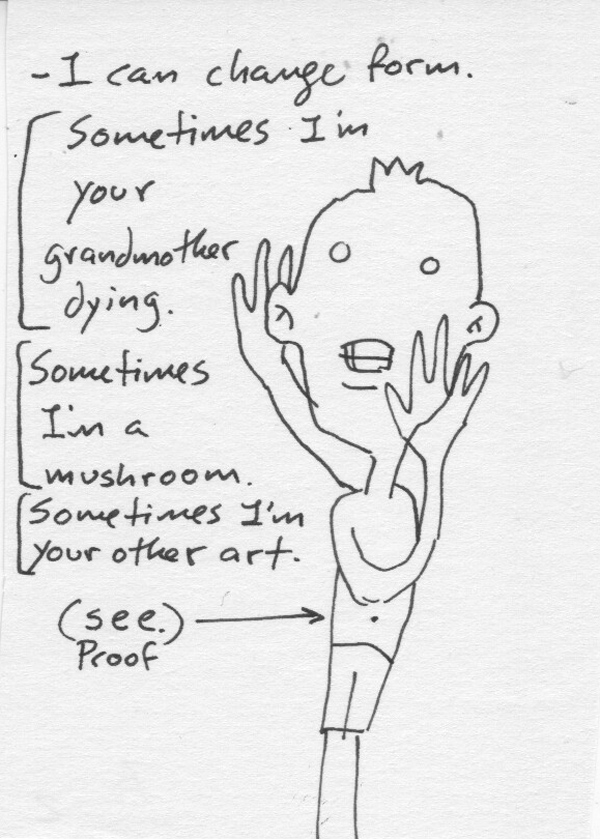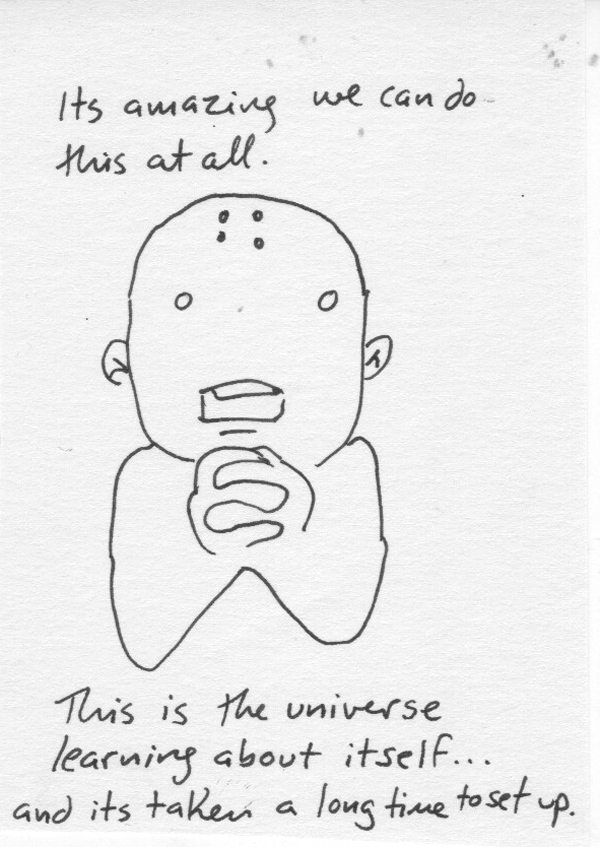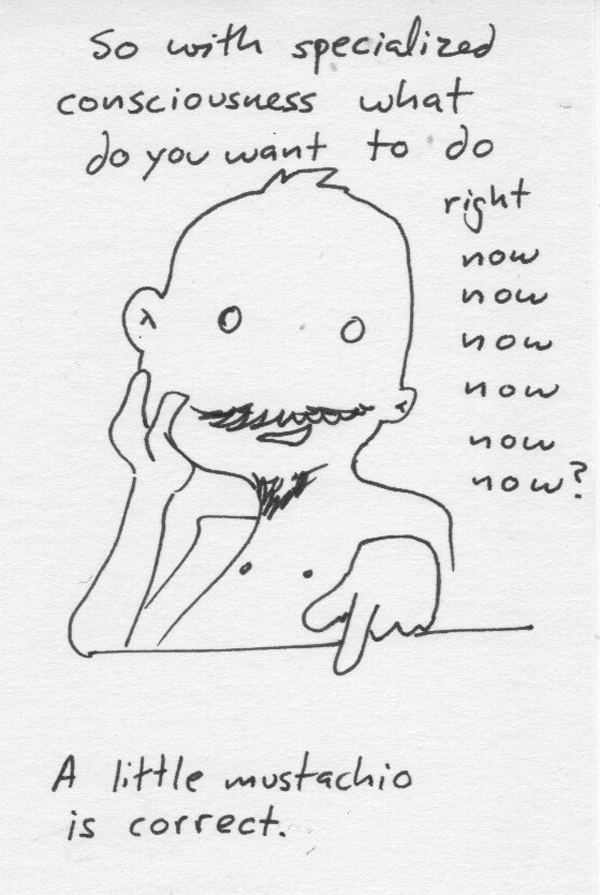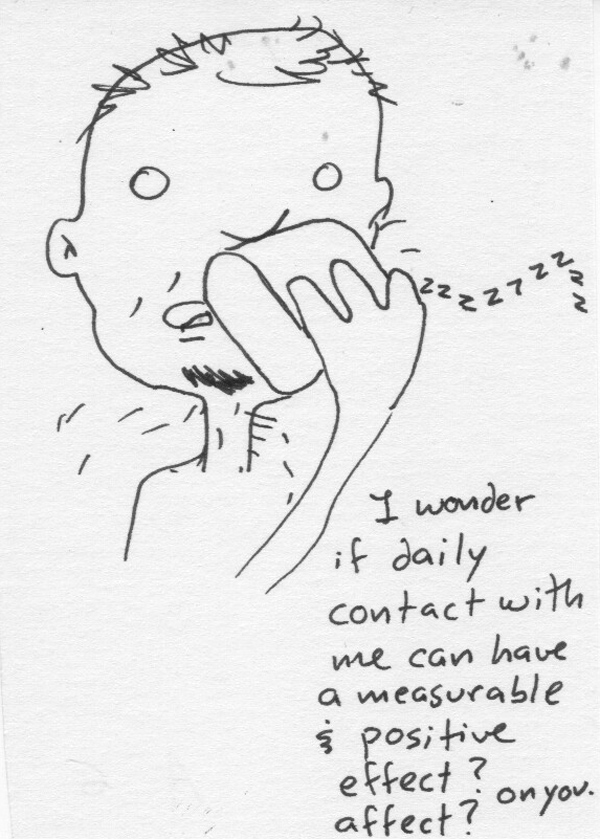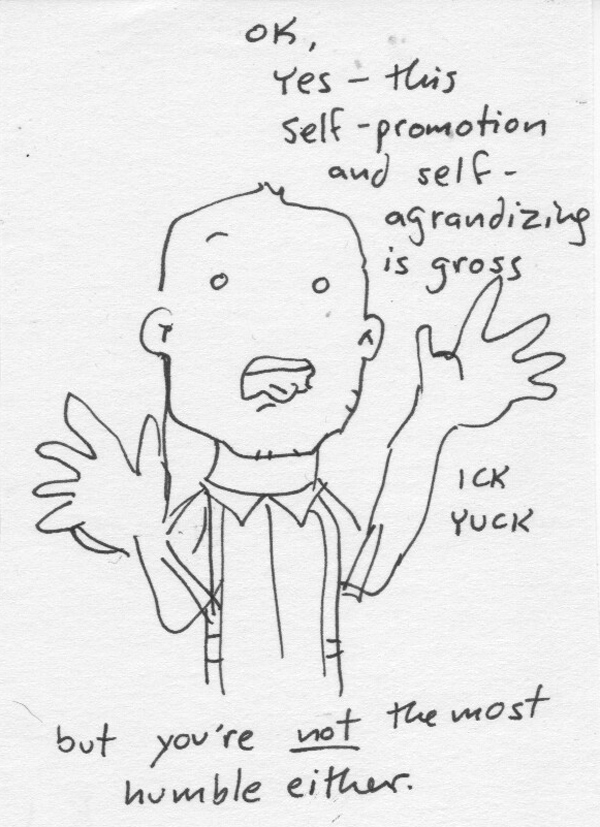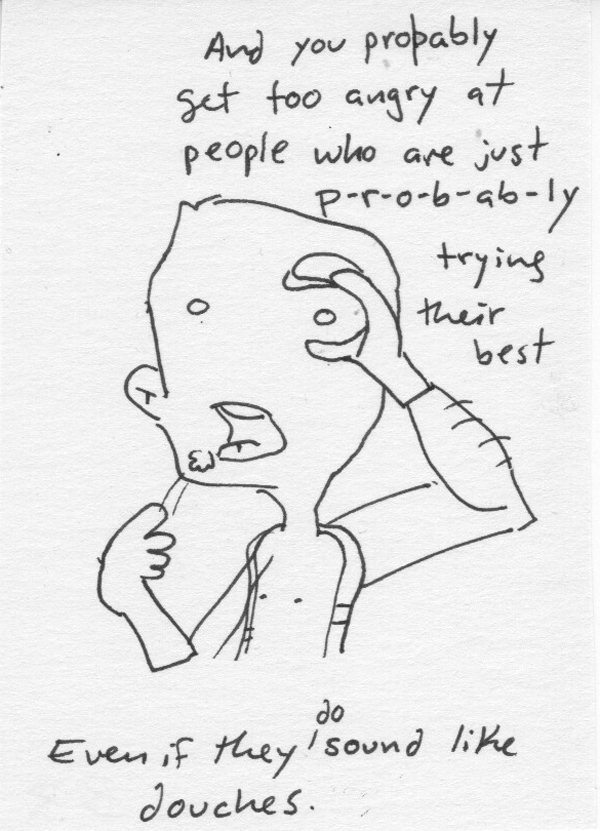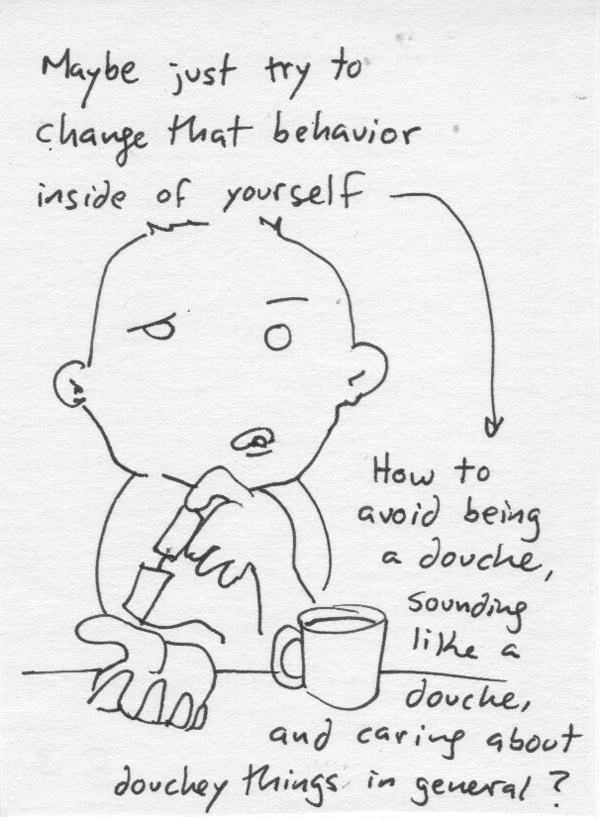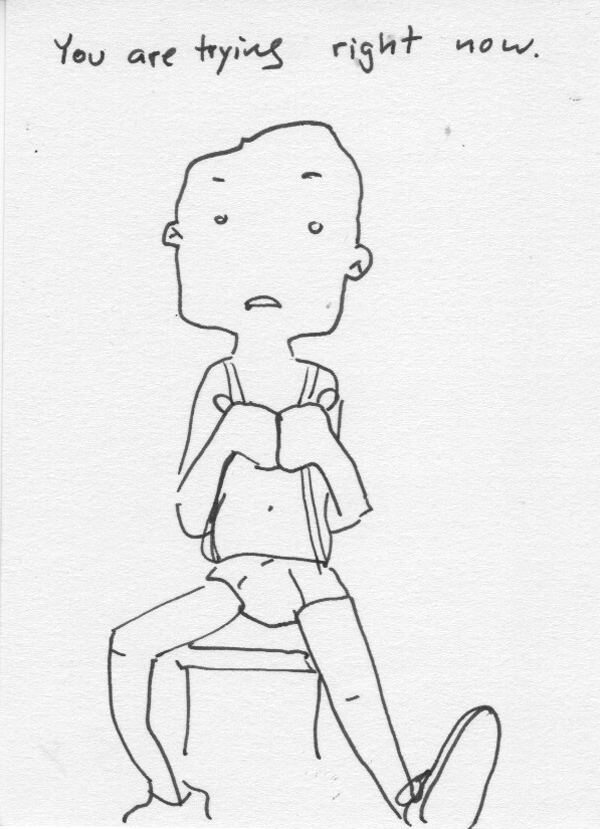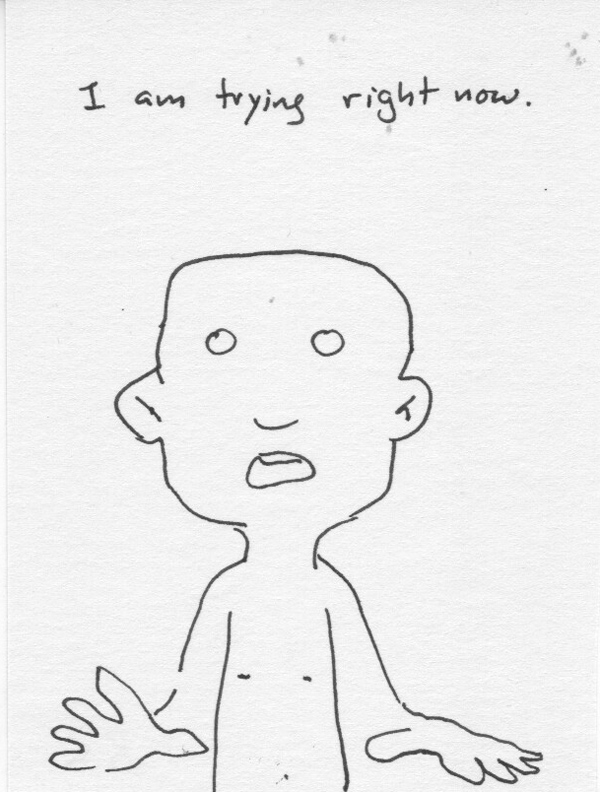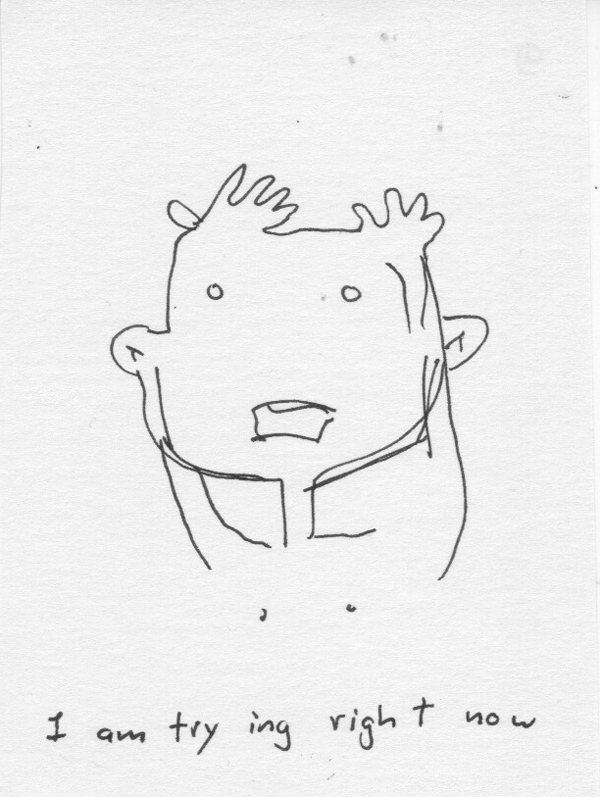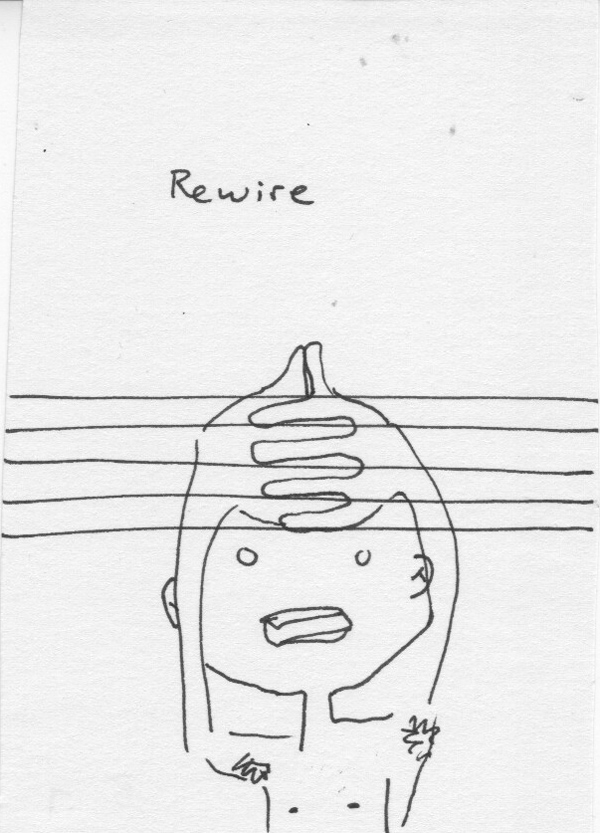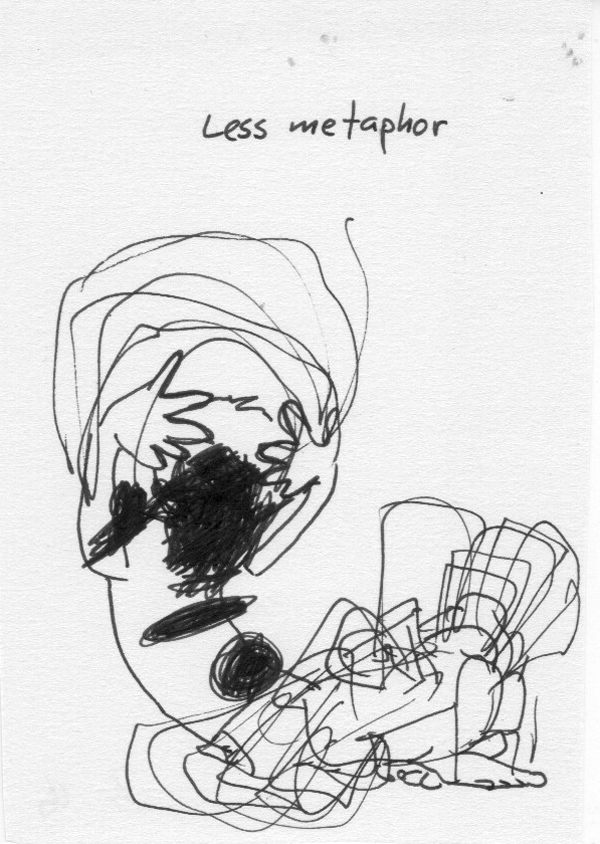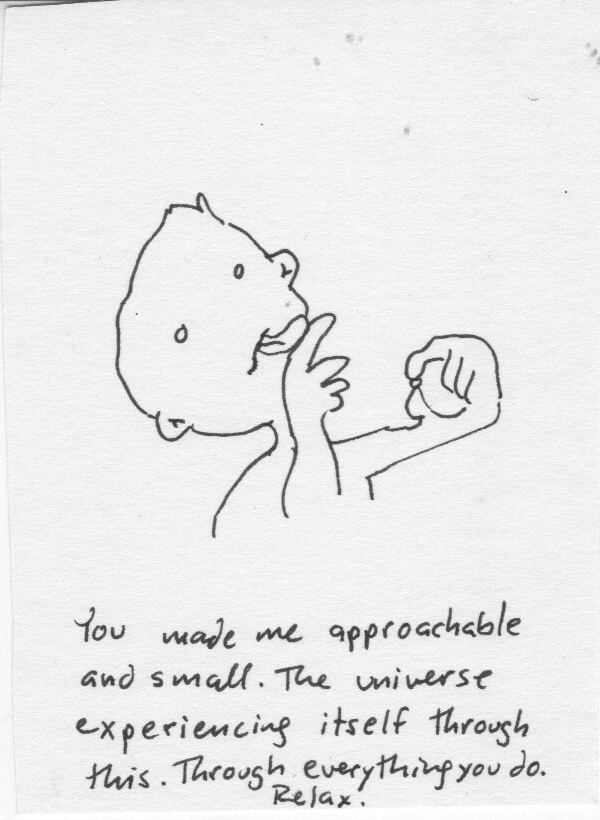 ---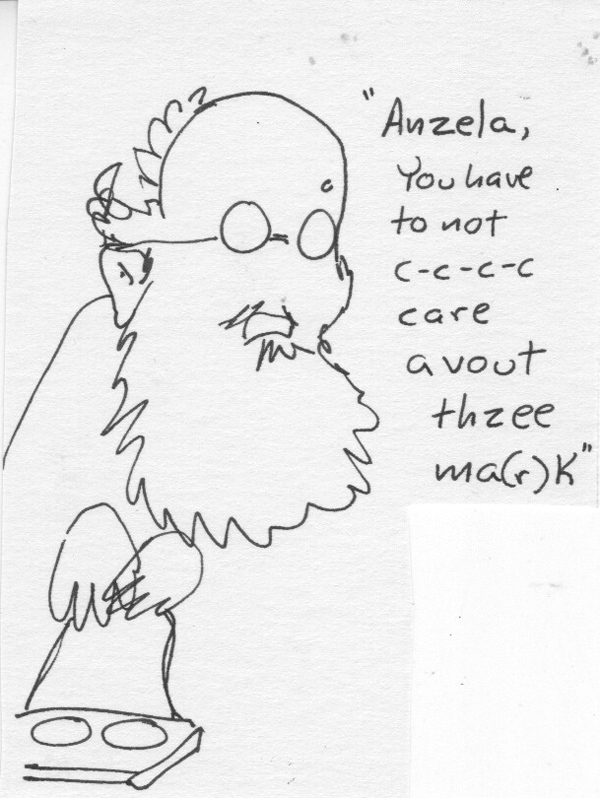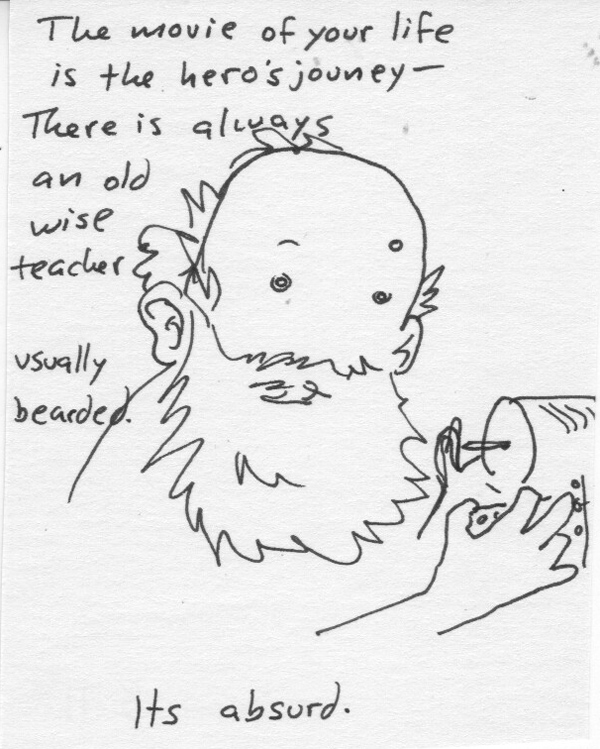 That's Helmut Lemke. He was my teacher for a while.
---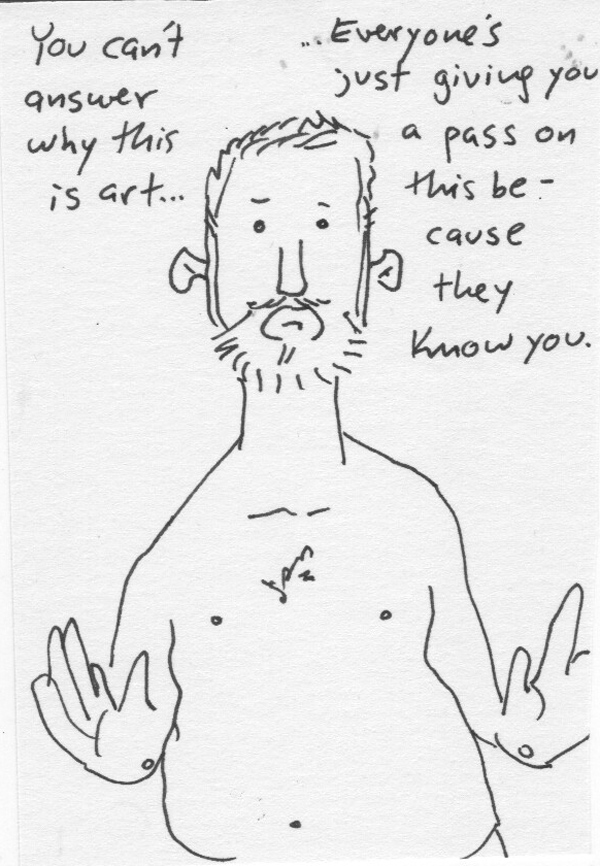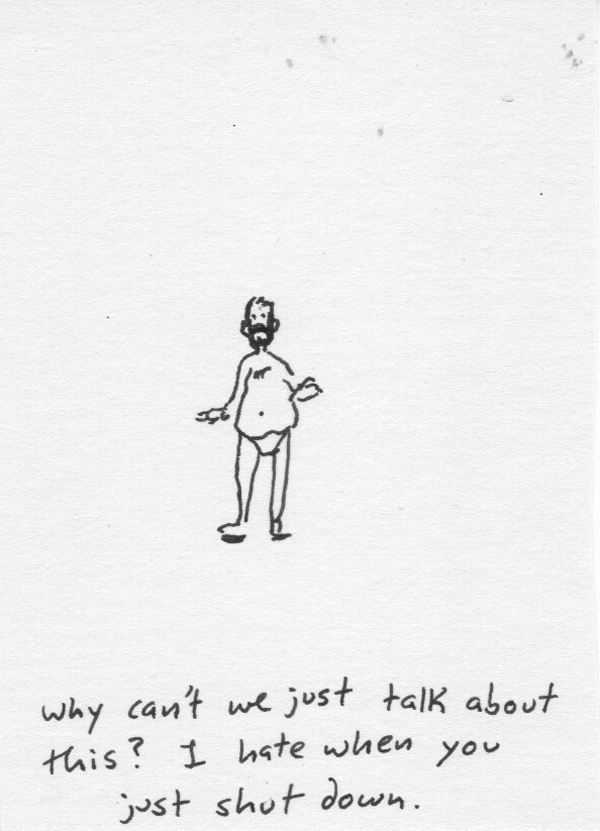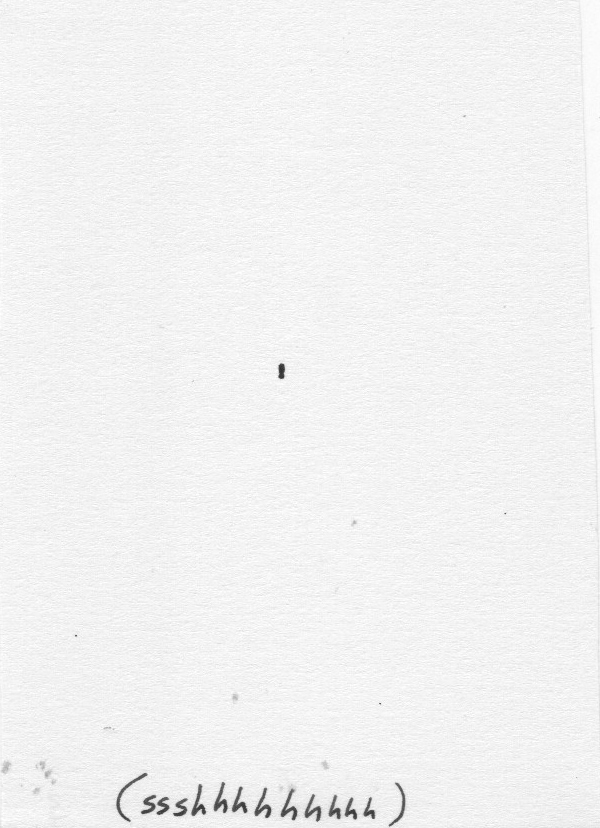 That's my husband, Rod. We don't always see eye to eye.
---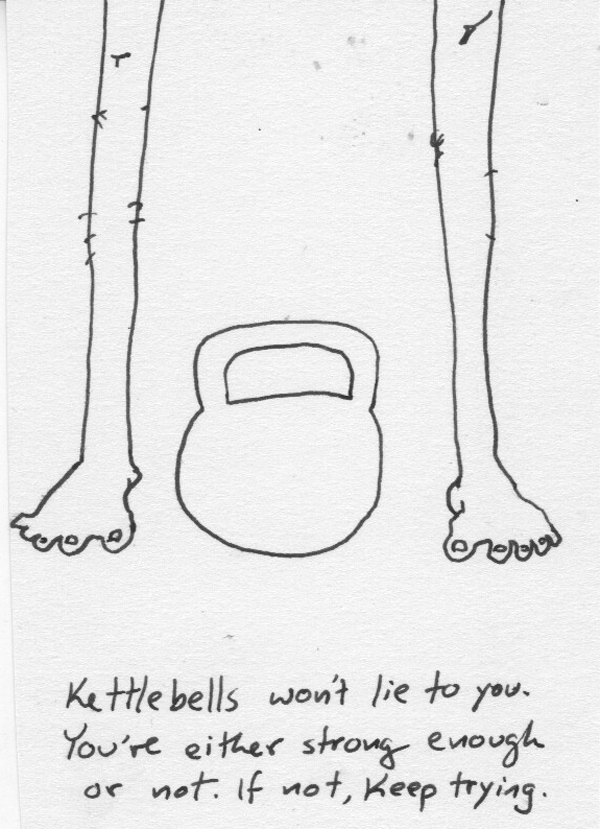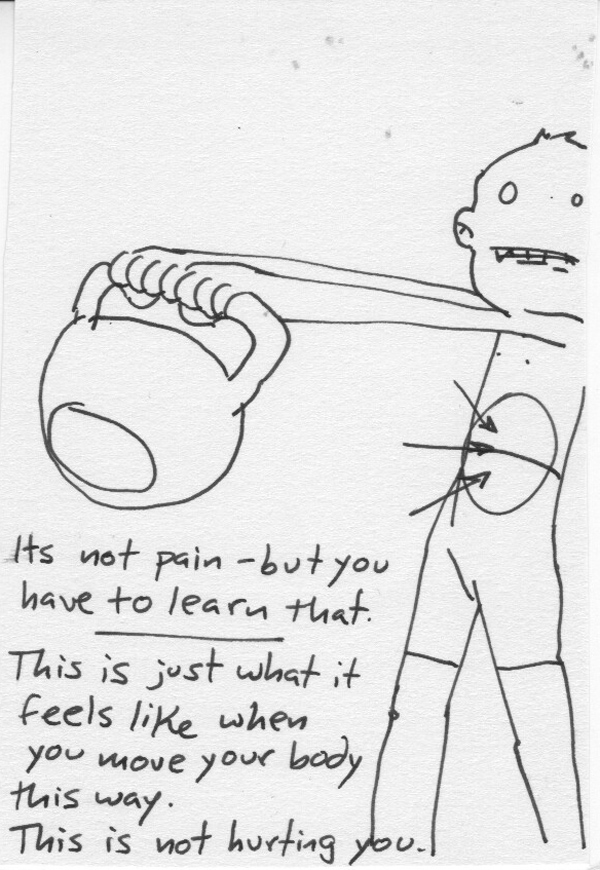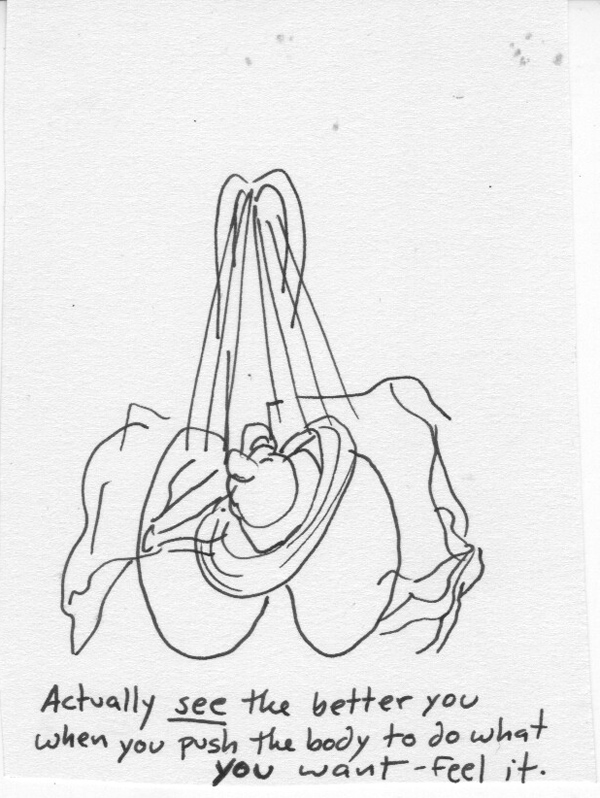 ---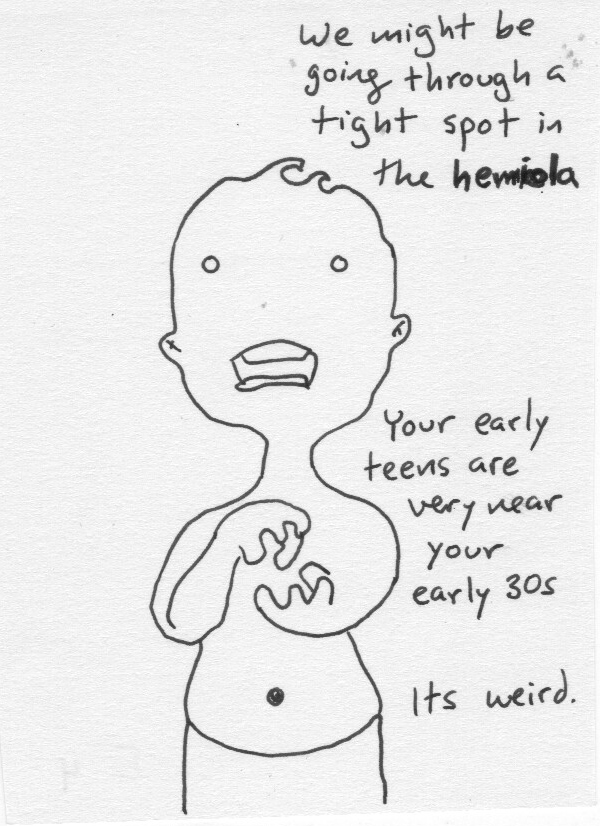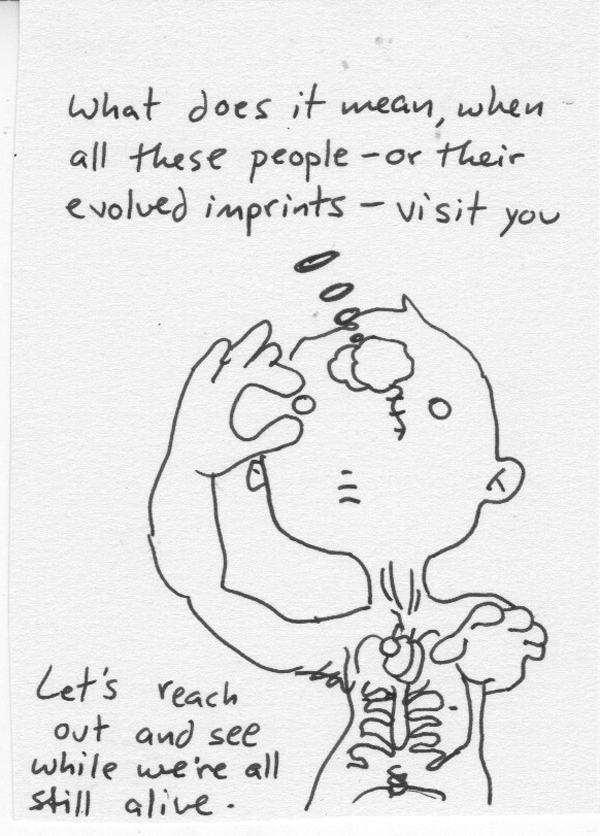 On January 22, 2013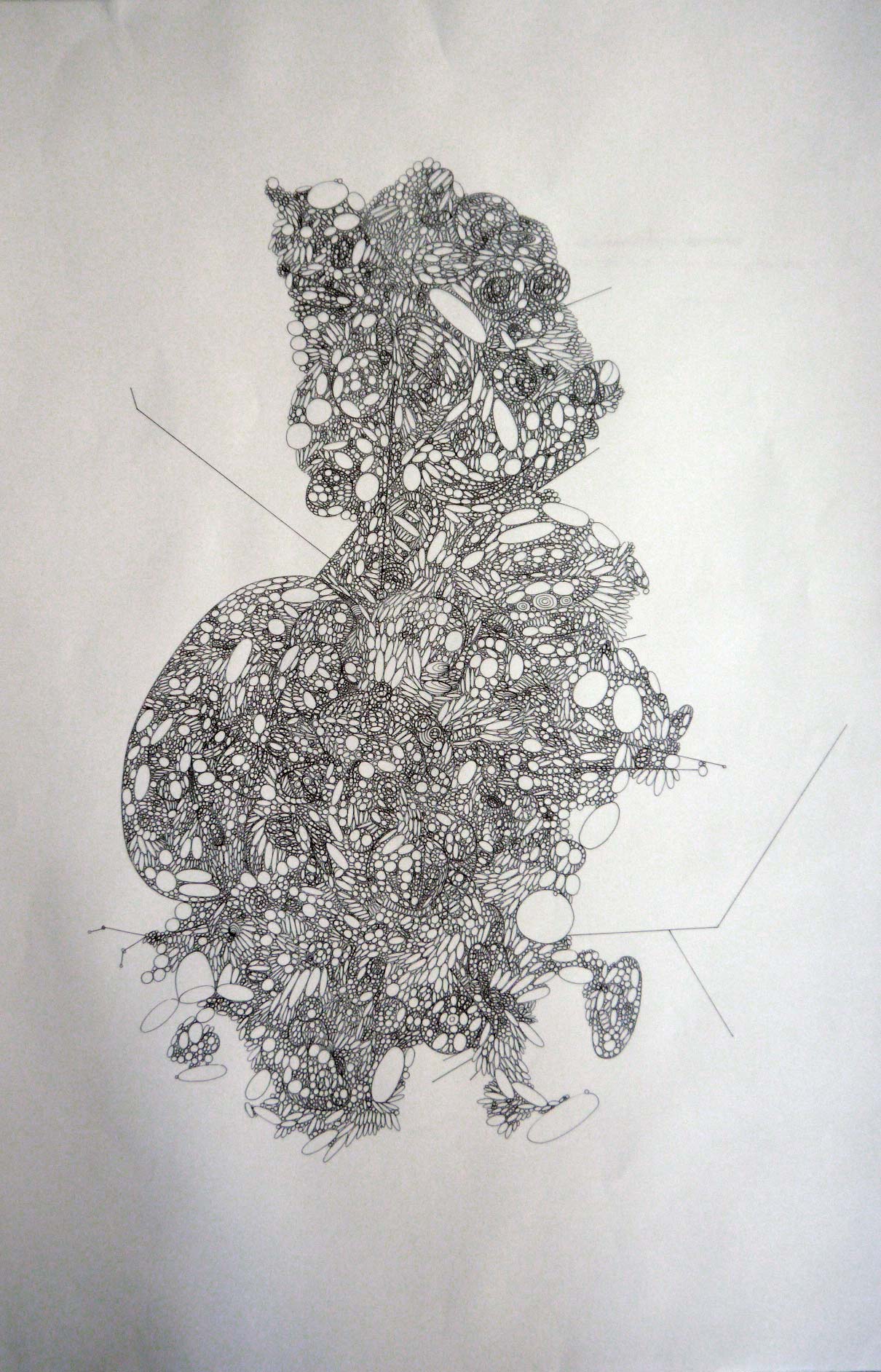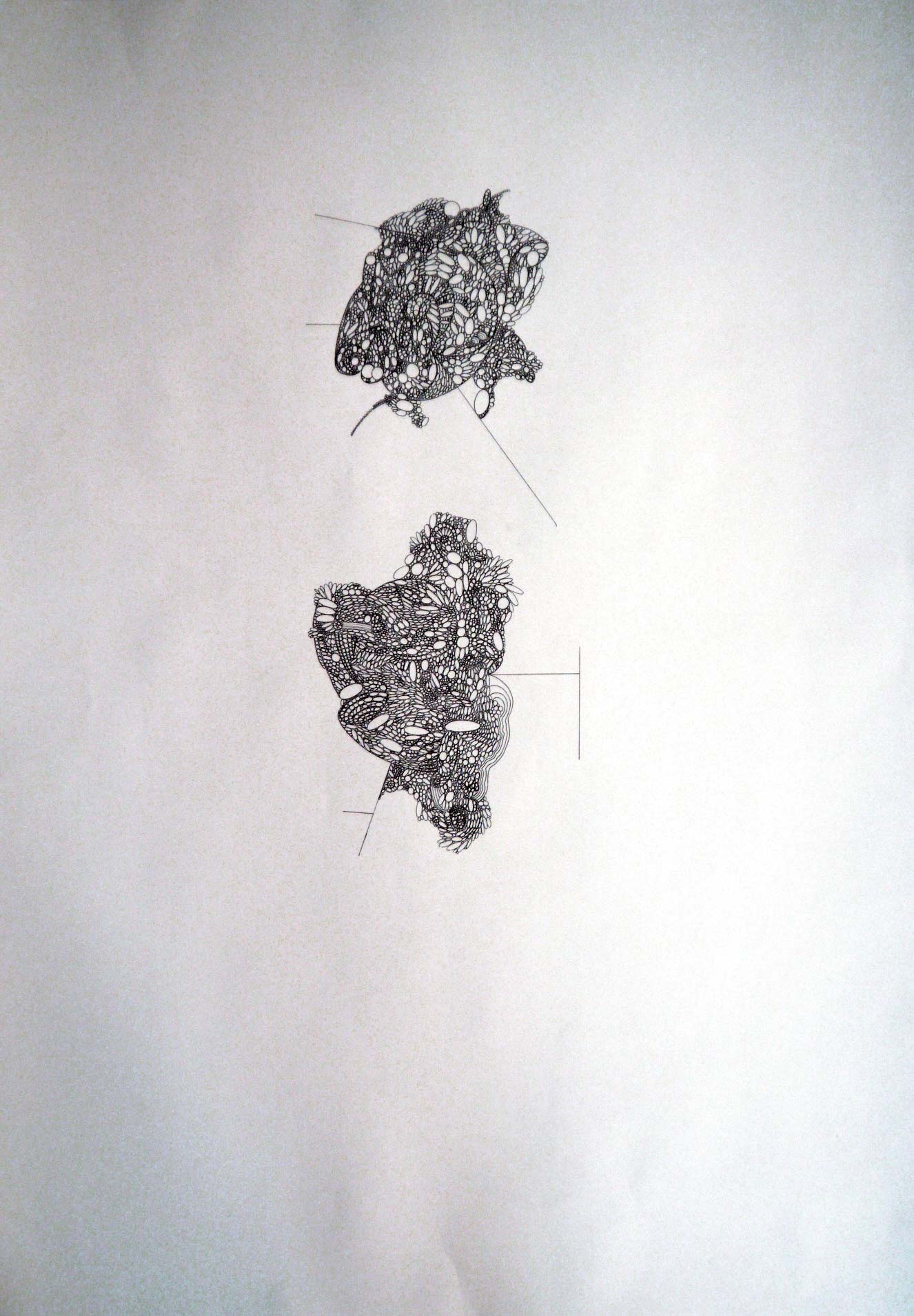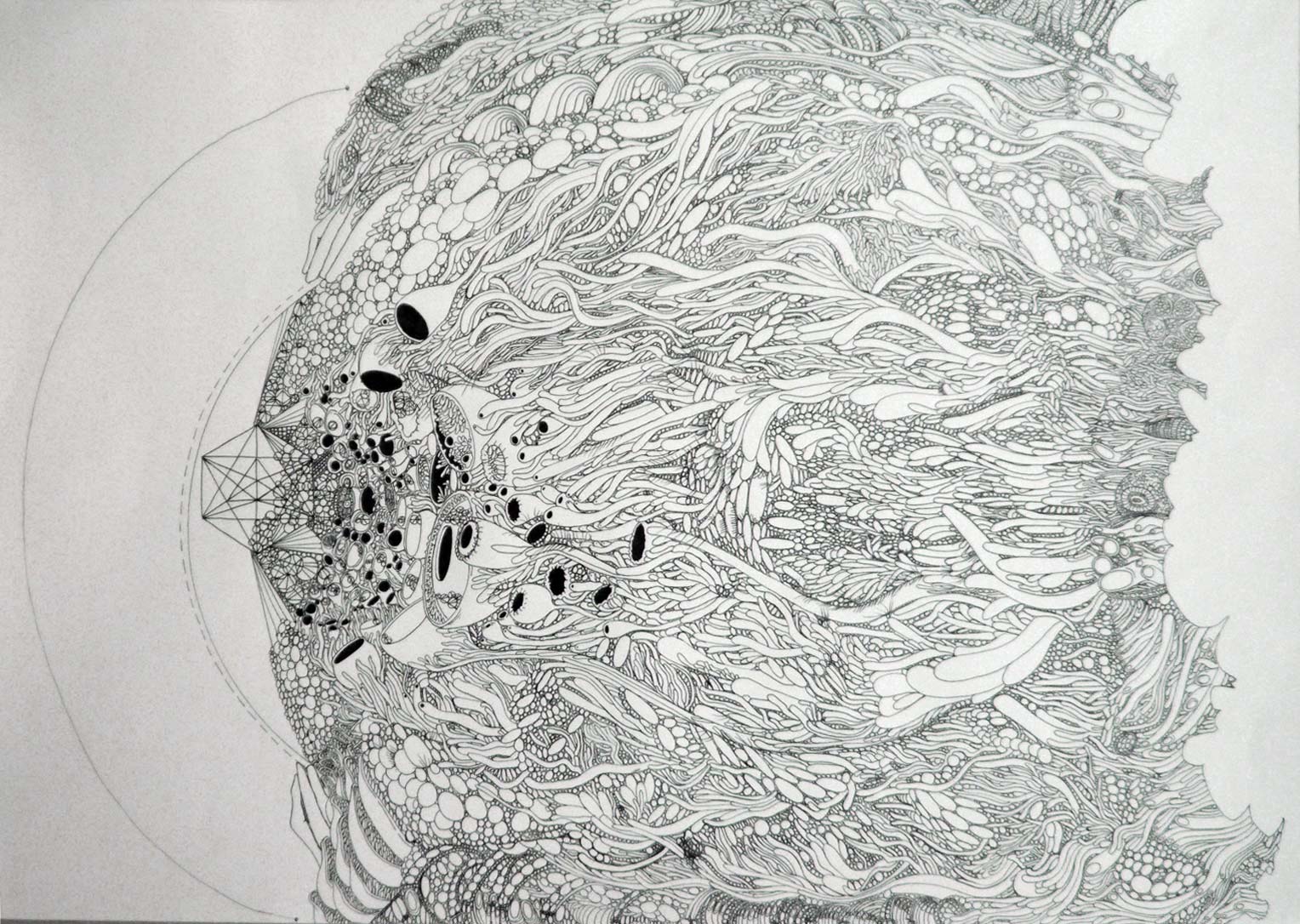 So the most important thing to me would be
THE SIMPLE TRUTH
It's that fundamental idea that I'm just here.
There's nothing more to say about that.
Then there's something I have to deal with:
THE IMAGINARY ADVERSARY
Then there's
LANGUAGE ITSELF
which is that it is a filter.
Then we can talk about
WHY
This can be broken up
—as far as I know, or have thought about it—
into MY MOTIVATION and THE CONDITIONS
Then there's
METAPHOR
That is called the Homunculus, and this is called the Cartesian Theatre.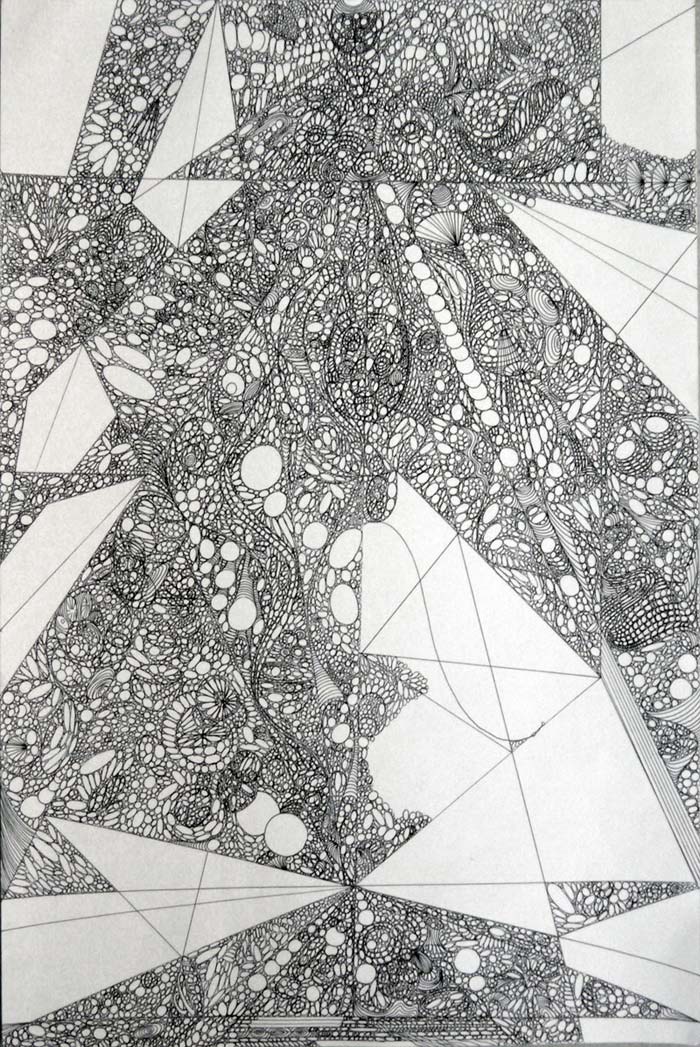 Memories! That's weird…
Then it will be the end of our species.
Again, I need to focus on right now.
So some of my MOTIVATIONS are fear-based
Maybe you're just me.
Maybe you're just me out there.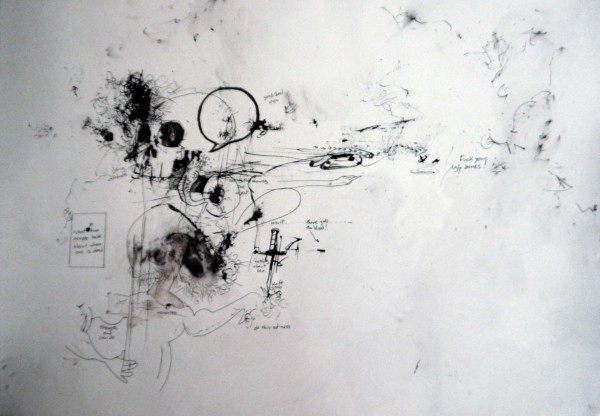 [At this point I should have written
PROCESS
This occurred to me only later that day.]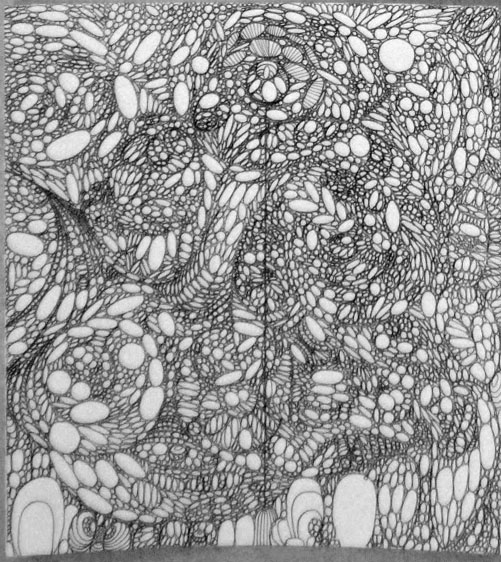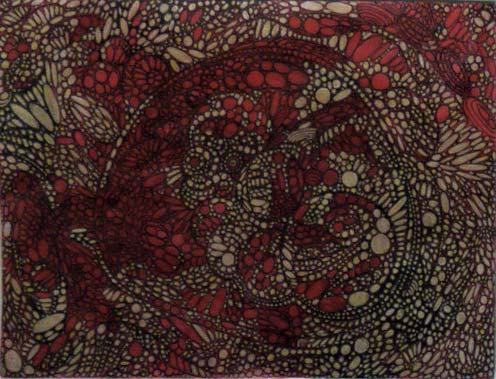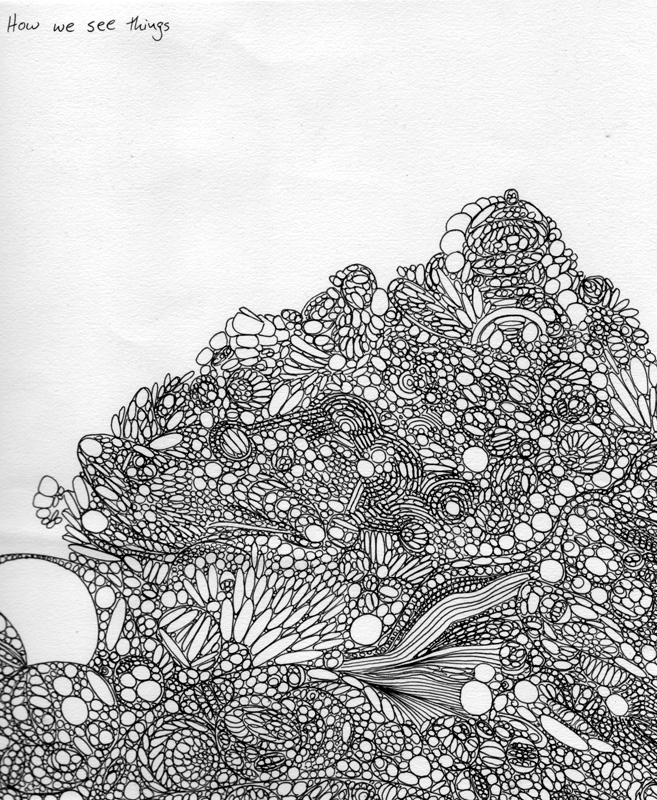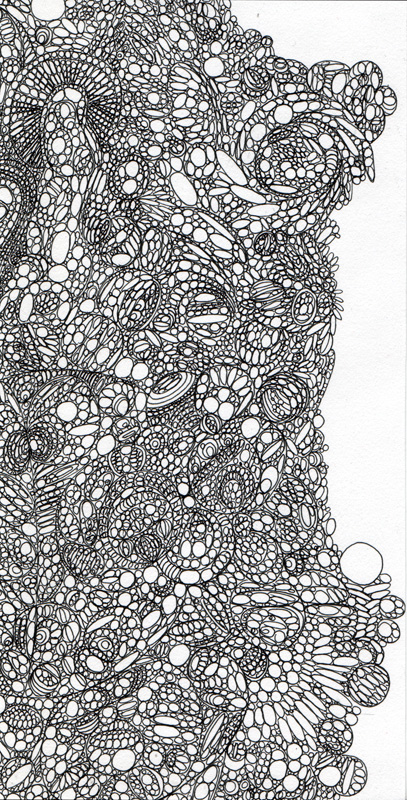 probably the most
legible manifestations of that communication
pg. 88 – 89
Fiction vs. Non-fiction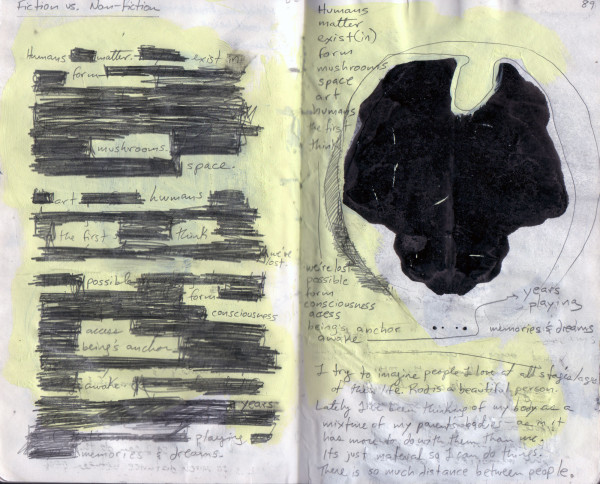 pg. 90 – 91
We make ourselves relevant by making each other relevant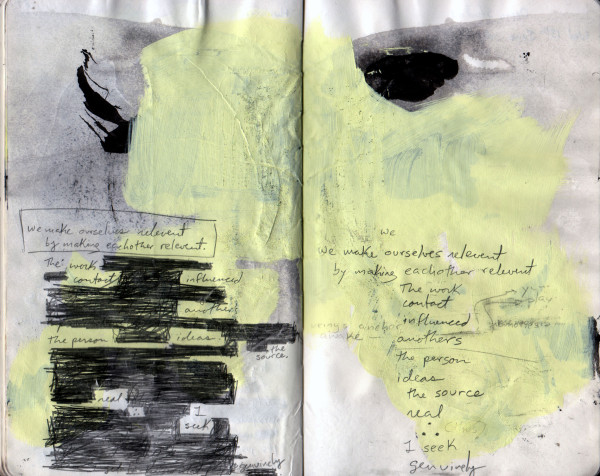 pg. 73
Things that I do not see
when I close my eyes,
drawn crudely.
Evidence of touching to feel comfort,
things that I did not see
when my eyes were closed.
—–
pg. 75
breath —> light : gesture —> voice.
draw to shape sound. The sound is the feedback from my voice. Three/four tension points
-true voice
-feedback "voice"
-physical visuals created (ie lines)
-physical gesture used to create lines/manipulated voice/feedback
An instrument.
Performance requires execution or criteria for execution.
How does gesture effect the voice without supplementary technology?
Will the voice still be [like] a line?
More interested in other people right now.
pg. 85
The animal in the machine
The human – the monkey
The machine – the animal – the sublime – the unknowable beyond
-The animal is at his best when the machine functions properly.
-A healthy mobile body
-The movement of the body to construct the mind
-The animal needs to maintain the machine, but sometimes doesn't (probably causing psychotic behaviour on a large scale – society out of balance.)
-The animal as a seeking being — that imagines what is possible and tries to do it — is human. The animal in awe of the sublime is human.
-The seeking animal within a functional machine may know more/experience more of the unknowable — the beyond yourself.
-Between the animal and the sublime on that spectrum lives our best self
-The unknowable reveals itself to the seeking animal
-We gained the ability to see the unknowable at the symbolic revolution. An effect of which is also detachment by way of language.
-The ability to analyze the thing insulates us from the thing while in that "mode".
-Aware of experiences I would normally not be aware of without language but the language creates a buffer around that first contact "feeling"
pg. 86
The machine isn't just a healthy body. It is the processes of the mind–those that are in place for survival–also functioning properly. The machine also includes your instincts and automatic mental processes.
The animal appreciates the functions of the machine. All the joy of having a stupid monkey brain. Sometimes just the animal being.
Animal being.
I can't experience everything
I am experiencing all I can
I need to be open, and learn how to be open to new experiences
-Machine functioning
-Animal being
-Human seeking
-Sublime transmitting
I need to know/remember that other people may not be "I" but they are me out "there", where I stick my arm out.
Move the drawings to three dimensional space.
Do it with movement and sound.
Possibly by diffusing the sound.
Eliminate the canvas/flat surface [any surface].
Eliminate the physical mark.
Use concat synthesis to create the sounds using gesture.
The natural gesture that would create them on the canvas surface I'm used to (as a starting point from which to build).
Keep breath to light.
Move in space.
Draw with sound to create the drawing.
I've built up the experience I wonder if I can do it without the visual output of actual marks.
Collect a library of sounds.
Build a corpus.
For home listening/viewing disconnected from the performance
Record the jit.window output
Record the sounds
Viewer wears headphones and closes eyes, then is placed in front of a projector (maybe just a computer screen is bright enough)
A version of the experience (just like the painting is–just a sample), if one can't be at a performance, which is the ideal situation.
A translation.
Things I can do:
-Control brightness: the ramp up rate/decay rate
-All white
-Light off or all black
-All red
-Intensity of red based on pitch
-Red splash (currently with a set duration but doesn't have to be)
-Synth pitch based on voice pitch
-Stutter/strobe (currently can't control the alternating rate. Currently set at the constant 50 milliseconds)
Things I want to do:
-Illuminate specific area of a canvas (control the brightness & shape of those areas)
-Play back sounds using gestures in space–sounds that those gestures would produce on the canvas. Concat?
-Get my left hand free; not tied to a wiimote. Can do this if I move to gestures.
Extended mind thesis
Extended body
If you can do anything, why do this? –Rod
Anything is possible -me
Not everything is worth doing -my father
What's worth doing?
I assume I can control [some aspects] of my development–conscious development.
I assume the norm for me is to exist in time and that it moves forward, as far as its perceivable to me. Its not useful in terms of my own development to assume I have no control or to not believe in time, or to believe the most useful things occur outside of time.
f(k) = A
Thinking of myself in terms of Kate Freeborough. (Is that formula kinda right?)
Kate is interested in play without agenda.
I have an agenda.
I do what I do to exercise mixing up information. I think I increase the probability of success by doing it in an unforgiving environment–in front of people, performing, in time (which is unforgiving because there are no 'take backs').
Doing it with other people (Anton and Rod) creates a dynamic, stimulating environment that I have to navigate in.  I have to read it and respond.
Its getting easier to hear.
I improvise in that environment.
I set my intention to be aware and to be as fluid as possible so I can learn what I don't know. I want to be surprised.
Questions to ask Kate:
Do you believe you can do anything?
Do you believe anything is possible?
Is everything you do worth doing?
Do you set an intention before beginning to make?
Do you [always] play without agenda? or is there sometimes 'game' involved?
Can you expand on the difference between the two as far as you're concerned?
Do you consider unpredictability in your closed systems?
If yes:
What's the role of of unpredictability in your closed systems?
MENU
most recent posts
deadlift double PR: 110kg / 242.5lbs (Oct.8,2018)