I am mostly bacteria. My body is in stability, an equilibrium of symbiotic small organisms. But I also have a single point of view, I. And it is a tool, or a muscle, that evolved from that organization of trillions of simpler life forms–presumably because it benefited me.  I am still trillions of bacteria. I think sometimes about how my I is not as big a part of me as I necessarily presume it is.
I wonder if that consciousness formed slowly or came into existence all at once.  What is the simplest form of life that has that singular awareness? Or is that singular awareness just a group of dummies that cross a critical mass threshold, and the whole crowd puts that self-awareness hat on for the time they are that group? Its funny to think about ooze that's all of a sudden like "whoop! Here I am"
And then…
What am I doing when I am part of a group and we explore the transfer of information–and there's an ephemeral abstraction to it?
Related:
Bonnie Bassler: Discovering bacteria's amazing communication system
Joe Rogan: "There's a study that proves that humans are 96% chimpanzee. If I gave you a sandwich that was 96% shit… and 4% ham… would you call that a ham sandwich? Shit sandwich, my friend."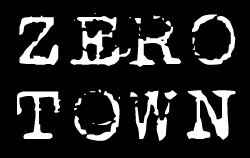 The first issue of ZERO TOWN is now available HERE. It was printed as a limited run of 100 (They'll all be signed and numbered). Physical copies are 6.50 and if you follow through to the blogpost you can read about the process, see some pics, and download a digital copy. (Please consider donating if you enjoy the digital copy to encourage this comic-making behavior.)
Recent Posts
deadlift  5 rep max: 110kg
squat double: 100kg