A living score asks you if you're interested in realizing a work she's the archive to.
This video is my yes.
[factory] is a proposal for collaborative performance action(s).
This video realization–"[factory] a long rope"– was created by me and  features Mira Benjamin performing sections of her own realization of [factory]. She would normally do this in live performance settings so working on this video with me was a deviation from that too.
[factory] began as a set of 22 texts written by Luke Nickel. These texts—or verbal scores—were linked by a geographical map, with each text representing an individual conceptual area or room. Luke and Mira Benjamin (the original performer) agreed upon a risky proposal: she would read the texts only once and then delete them, allowing the work to exist solely in her memory and inviting forgettings and linguistic permutations to infect the ephemeral score-object itself. Mira is now the living score for the work, voluntarily responsible for its transferral, transformation and translation.
2 Comments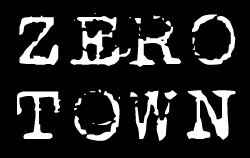 The first issue of ZERO TOWN is now available HERE. It was printed as a limited run of 100 (They'll all be signed and numbered). Physical copies are 6.50 and if you follow through to the blogpost you can read about the process, see some pics, and download a digital copy. (Please consider donating if you enjoy the digital copy to encourage this comic-making behavior.)
Recent Posts
deadlift  5 rep max: 110kg
squat double: 100kg