I've been a fan of Ingrid Mouth's work for about a year now, and have made a few other works based on her during that time. This is the latest, which I have based off of her brilliant video, The dance of the zentai (seen below):

And here's the toy I made!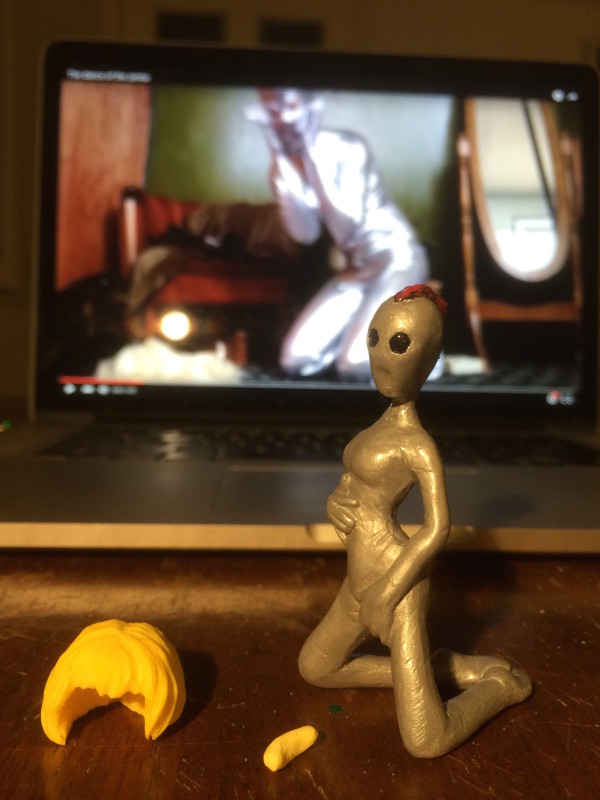 I made the wig and banana as removable accessories…just like in the video :)
While the figure is painted with enamel, the accessories have the yellow pigment mixed right into the resin before it sets, so they are yellow through and through.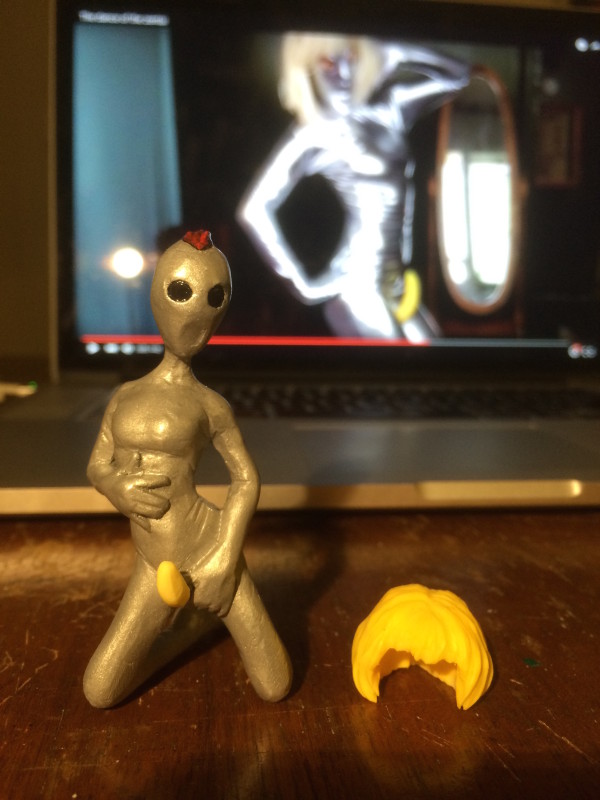 Each one is slightly different.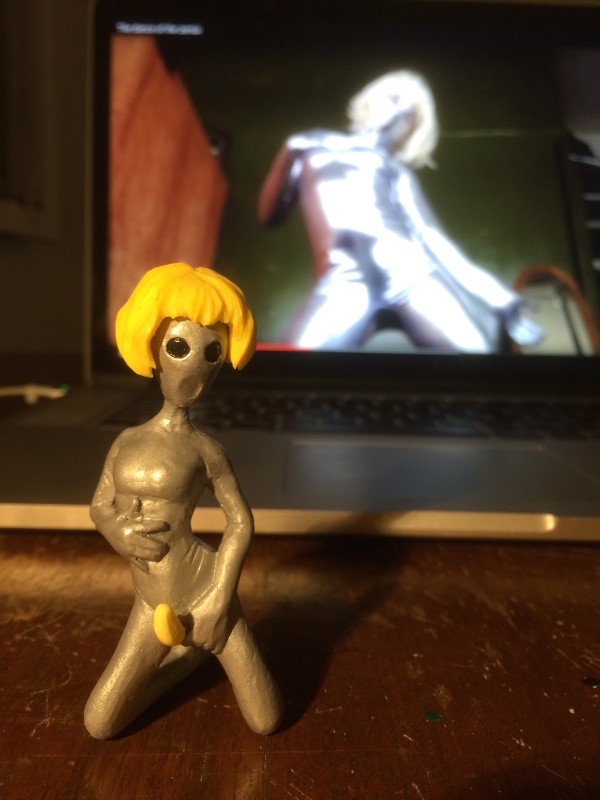 The wig snaps on in the most satisfying way. I sculpted the master on a figure to ensure the hair imprinted itself on the inside.

nice butt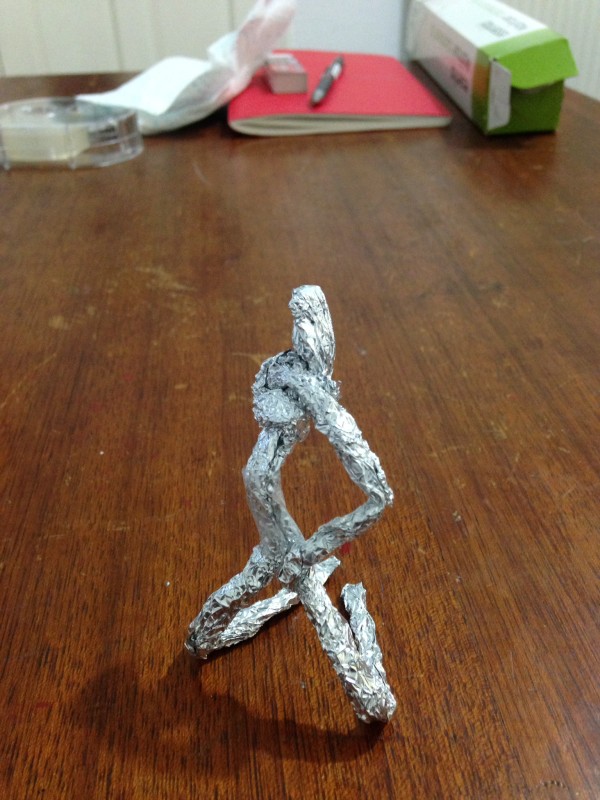 I made a simple armature out of aluminium foil to start out with…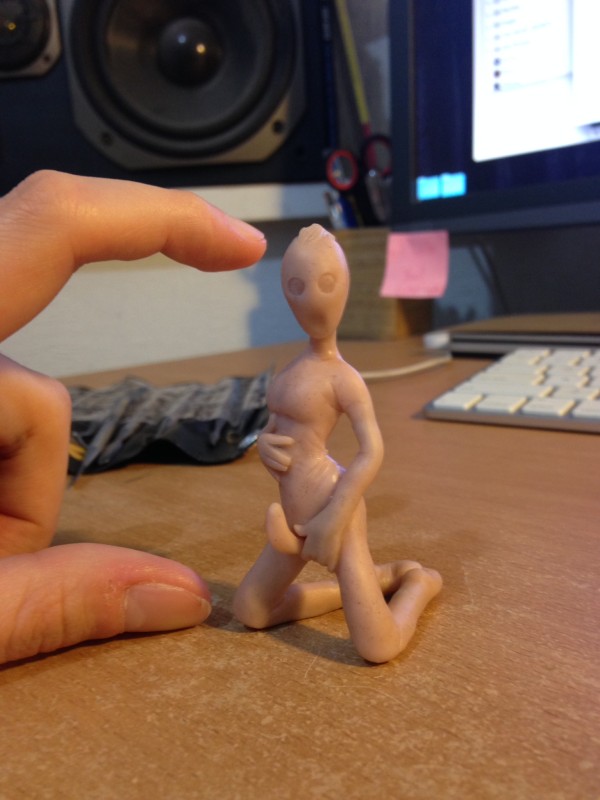 and sculpted her out of Original Sculpy. I watched Ferris Bueller's Day Off non-stop during the entire process. Sometimes a movie gets real sticky when I'm making something.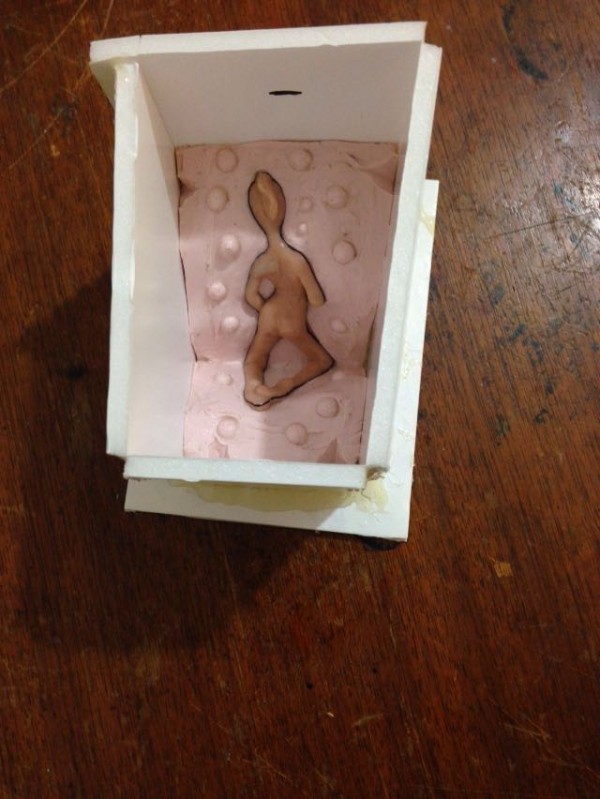 Then I made the 2 part silicone mould (here is the top half of the mould / about to pour the bottom half). There is absolutely a better way to have done this than the way I did. The way I designed it, I have to pour the resin through channels at each knee and chin…..but I'm new to this (this is my second figure) and couldn't wrap my head around doing it another way. I think I would have to make a 3 part mould to accommodate all the planes (ie the bent legs). In the end it worked ok enough though doing it this way.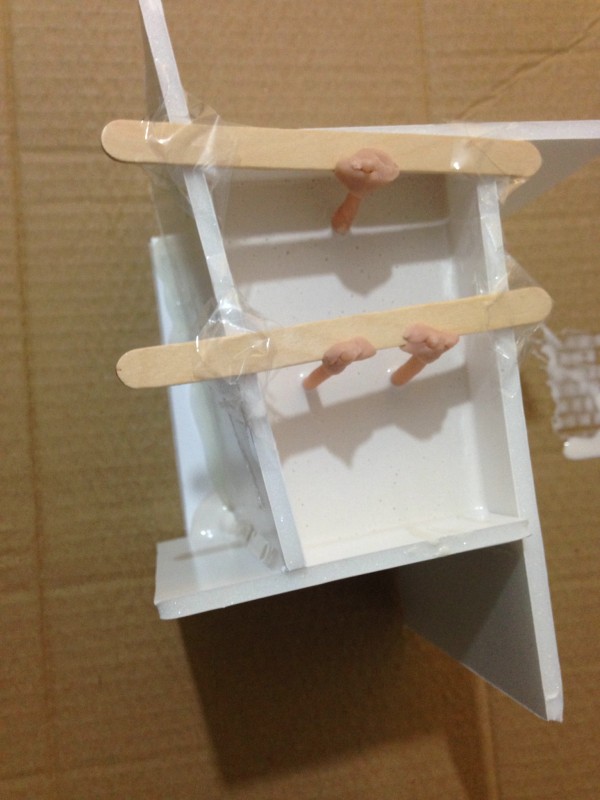 The channels at the knees and chin that I rigged to release air bubbles and to pour through.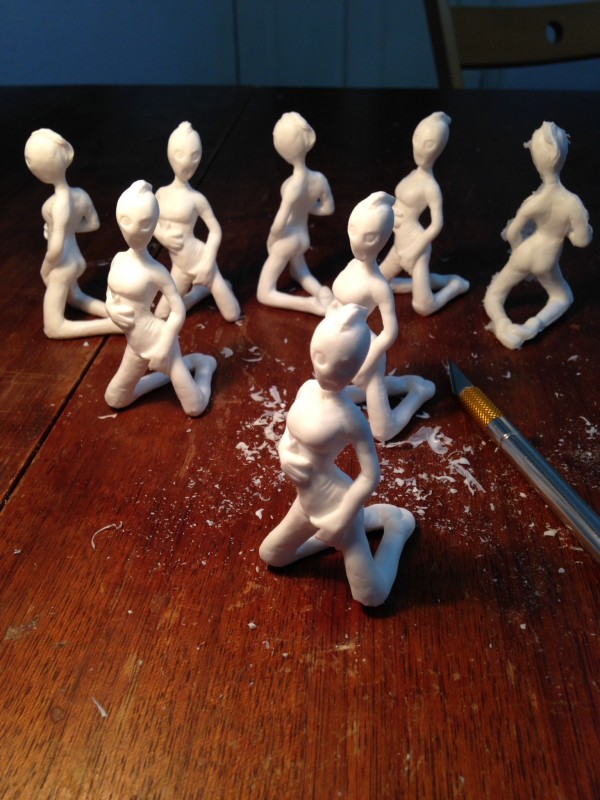 I have to fill in some air bubbles at the knees and fingers with milliput, and sand them down because of the errors in my mould making.
1 Comment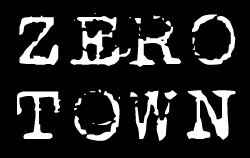 The first issue of ZERO TOWN is now available HERE. It was printed as a limited run of 100 (They'll all be signed and numbered). Physical copies are 6.50 and if you follow through to the blogpost you can read about the process, see some pics, and download a digital copy. (Please consider donating if you enjoy the digital copy to encourage this comic-making behavior.)
Recent Posts
deadlift  5 rep max: 110kg
squat double: 100kg