There are 6 videos in this post.
Over the years, I've worked quite a bit with the Yorkshire Sound Women Network. Though I was behind the lens, I absorbed much at each workshop and event they put together–not the least of which was the enthusiasm these events generated. YSWN is an organization that actively encourages girls and women to gain competency with sound equipment and music making. Here is a collection of those videos (my favorite is the Noisey Toy Assembly video below. You'll see why).
---
Who are YSWN?

---
Live Coding!

---
DJ-ing!

---
Looping!

---
Machine listening!

4 Comments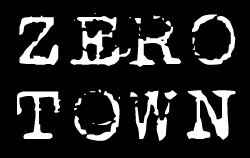 The first issue of ZERO TOWN is now available HERE. It was printed as a limited run of 100 (They'll all be signed and numbered). Physical copies are 6.50 and if you follow through to the blogpost you can read about the process, see some pics, and download a digital copy. (Please consider donating if you enjoy the digital copy as well :) Above all, ENJOY!
Recent Posts
deadlift  5 rep max: 110kg
squat double: 100kg