I manipulated this video that Daniela Amortegui and Alex Grimes recorded. I time-stretched, color-fiddled, edited/reorganized Daniella's reading of text she had written. Isolating her breath(s) was really important to me too. Then I added text to the video as well, since I knew that during the performance it would be the piano speaking* for her, which can be difficult to understand.  I also played with shifting the text and the the video so they're not always synced and at times I've added my own imaginary text. I wanted to treat this like poetry. Then Alex thought it would be a cool idea if we obfuscated some of the text and so we did that too. This was played/performed at the Pianos Without Organs Festival on Oct. 9, 2016 in Raleigh, North Carolina (the best Carolina).
*curious about how a piano can speak? Watch this video I made about a Robotic Piano workshop:

1 Comment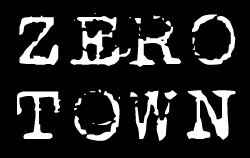 The first issue of ZERO TOWN is now available HERE. It was printed as a limited run of 100 (They'll all be signed and numbered). Physical copies are 6.50 and if you follow through to the blogpost you can read about the process, see some pics, and download a digital copy. (Please consider donating if you enjoy the digital copy as well :) Above all, ENJOY!
Recent Posts
deadlift  5 rep max: 110kg
squat double: 100kg