Zero Town is a neo-noir mystery of involuntary time travel, the supernatural, and mad science all set against the backdrop of South Florida's biggest city right before its biggest disaster.
Written by Jason Chestnut, art by me, and we've just completed the first issue!
Jay and I were friends in Miami at the turn of the century.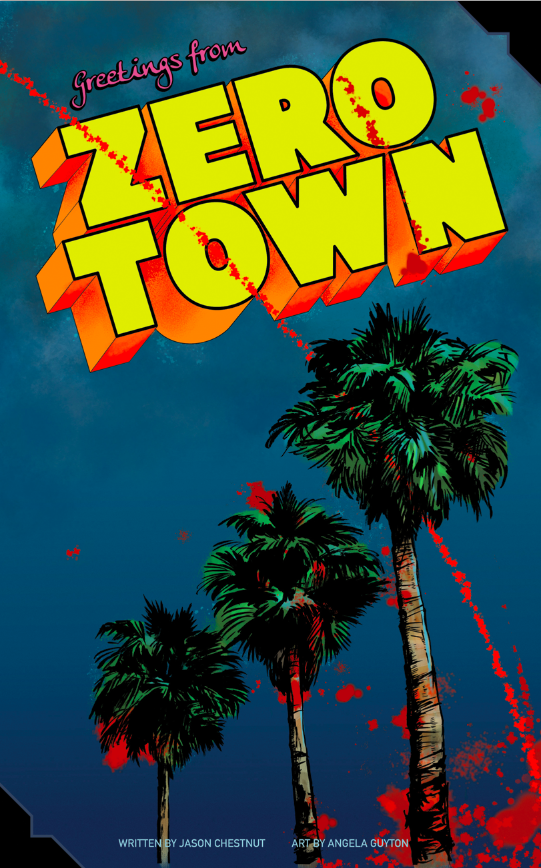 ORDERING INFO:
To purchase a PHYSICAL COPY
please send 6.50 via paypal to angela.guyton@gmail.com
Make sure to include your real name & address as a comment when you pay.
This price INCLUDES shipping from where I live in Portugal.
To all you Jason fans, rest assured we're splitting profit evenly.
So, if you live in the US send $6.50
If you live in the UK send £6.50
If you live in Europe send €6.50
Or if you see me in person it's £5

*Add 4 bucks more to get a copy of 'That's So Julian', my comic about Julian Assange's stay at the Ecuadorian embassy in London.
This first issue of Zero Town is made up of 20 black and white interior pages printed on 90 gsm "eco-friendly lux" paper. The cover is in full color and printed on 120 gsm matt finished paper. And at 16.8cm x 21.4cm it is also slightly taller than your average comic book.
You can also download a DIGITAL COPY by right clicking HERE before purchasing a physical copy (It's 5.3mb). Please consider contributing via paypal if you enjoy the digital copy–again, to angela.guyton@gmail.com. We put a lot of work into it, so we hope you enjoy reading it.
Thank you! :)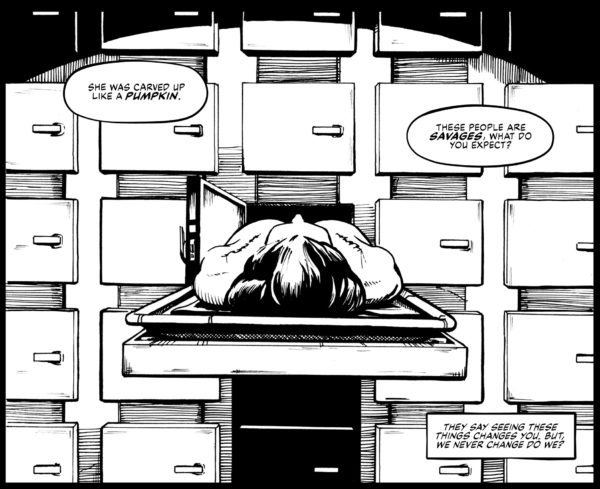 So how did this happen?
Last summer, Jason sent me an email asking if I was interested in making a comic based on a story he'd had in mind for several years. At the time, I was starting to get more interested in comic books, and was working on a few comic-centric projects of my own. I was working on The Noise Upstairs comic strip, and had just finished That's So Julian, my comic book about Julian Assange's stay at the Ecuadorian embassy. While I was the writer and artist on both of these, I was also working on a collection of strips based on two nihilistic lab rats, written by Ramsey Janini. I'm still working on that book and it will be released later this year. My central focus around this time was working with narrative, and I was eager to collaborate with people who had a good sense of humor. That's when Jason wrote me out of the blue–the timing could not have been better.
I had also just finished a two year period in my life where I'd moved around from one temporary living situation to another…though it could have been worse. I was never homeless or in danger of being homeless, so I am still very lucky compared to many, other people. Regardless, it was a two year period of instability, and having just come out of that, I was looking for bigger projects to ground myself in. Things that would reconnect me to art-making on a daily basis again, and would get me drawing un-self-consciously again. What I mean by that, is that drawing another person's worded ideas would allow me to just draw without my brain yelling at me that I wasn't Ben Marcus or John Kennedy Toole.
I also took it as an opportunity to work on certain aspects of my drawing like speed, anatomy, inking, and lettering. I'm no slouch when it comes to drawing, but making a comic comes with it's own specific set of concerns. I drew this book using traditional media, working digitally only to touch things up occasionally, and to add a few of the dry media textures present on a few pages. I also added the grey tones in this way. I tried to pencil or ink a page a day, while I had a video of Jim Lee on in the background doing the same. And though I wasn't always able to meet that pace (I draw slowly compared to comic book artists that do this on the reg), having it in mind meant I didn't let the project stall. I'm trying to show myself that I have the endurance for this, so that eventually when I write my own book–something more personal–I'll be able to finish it without letting it stall out. I am a harsh critic of anything I write, so best to finish it before I know better not to!
I also got the chance to do something on this project that I had never done before–collaborate with a writer on a story. And Jason is a real generous, open, no-ego, funny, insightful, professional writer. Isn't it nice when you catch up with someone you used to know (I think the last time I saw him was close to 13 years ago), to find they've been on their own amazing, creative journey, becoming a better artist themselves? A: Yes. (Lots of adjectives in this paragraph, I know. Maybe a few run on sentences. Definitely poor grammar. More on how I'm a bad writer soon…).
I'm a bad writer. After having read Ben Marcus' books 'Notable American Women' and 'The Flame Alphabet' a few years earlier, I became convinced that writing–as opposed to practices in visual art or music–was the way to exercise the novel, explicit, ideas-producing part of myself. And practicing writing would produce ideas within me with more frequency. So I tried it, and came to find that I have difficulty imagining why people do anything at all. This really stymies the creation of narratives and characters. Well, maybe I was a little depressed too and was finding motivation difficult concept all together.
Below is a drawing I made while feeling this way, sitting in the sun. During this time I wasn't making anything I liked, but negotiated with myself enough to think that sometimes it doesn't matter what you like. That sometimes that barometer is broken, and that even though your internal monologue criticizes everything, that it's ok to continue having thoughts. It's ok to keep making things just because you want to.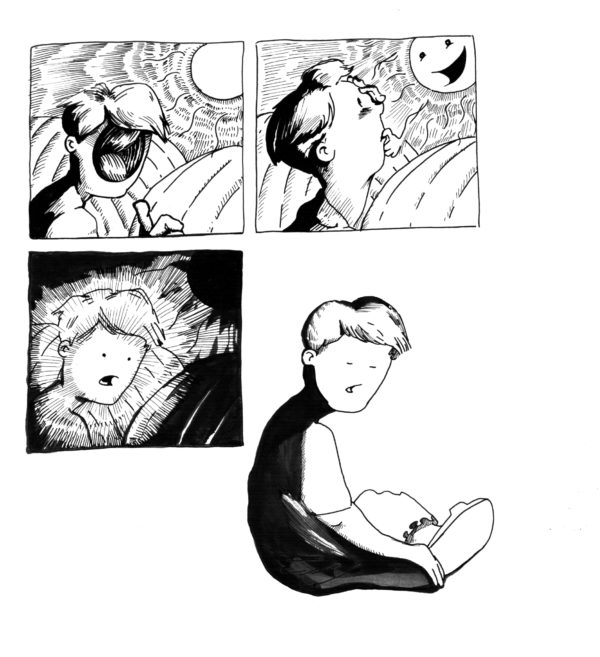 *above sequence is not part of Zero Town.
So what Jason did–what made this experience so enjoyable was–he made me feel involved in the story-telling process. He invited my thoughts and suggestions, while he did all the heavy lifting of coming up with actual scenes, dialogue, and plot. This was perfect. This was FUN.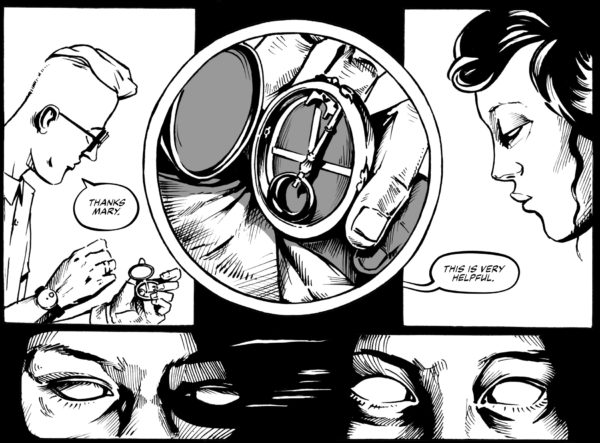 Humor and fun were important parts of this for me. I had just read 'A Confederacy of Dunces' for the first time in the fall of 2018, and I was struck with just how artfully funny it was. Having fun, and making something that would allow someone to have fun while engaging with it seemed like a worth-while endeavor. I was looking to connect with happiness. And the process of "writing" with Jay was a sort of playing together that I really, really enjoyed.
A good example of this–even though I was down-voted–was when I suggested a name change for one of the main characters. Keep in mind these are characters Jason had grown to love over the years he'd been thinking about them, so a name change wasn't ever going to happen. But instead of rejecting that idea outright, he wrote an entire scene where the character was being re-named by someone else…and hilarity ensued. That's what working with Jay is like. He's nimble. He's all the aforementioned adjectives.
One of my strengths when it comes to the writing process in comic book-making however, is being able to divide a text into it's various panels and pages. While what's being dealt with is text, I actually consider it more a part of the drawing process. I visualize the story numerous times while reading the script, and think I have a good sense of beats and flow. I think having worked as a freelance videographer over the past seven years helped me with this. And I'm certain it's helped me in my ability to visualize shots as well.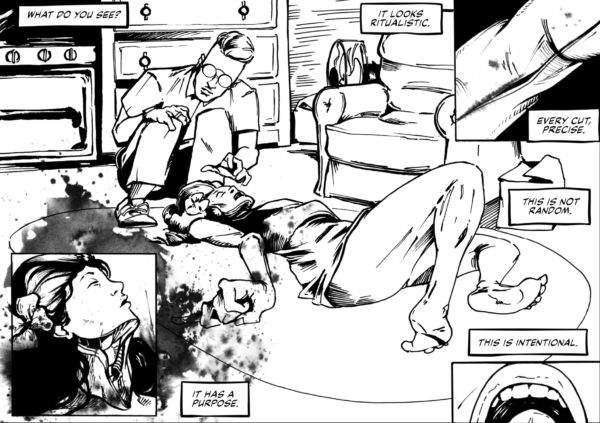 Jay and I have some future plans for this story too. As of right now, we want to create six issues to release individually. But also for the purpose of making a trade paperback to shop around to publishers so that one of them might release it. I've never done anything like that so I'm curious to see how far this goes.
Onward.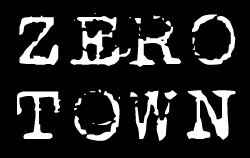 The first issue of ZERO TOWN is now available HERE. It was printed as a limited run of 100 (They'll all be signed and numbered). Physical copies are 6.50 and if you follow through to the blogpost you can read about the process, see some pics, and download a digital copy. (Please consider donating if you enjoy the digital copy to encourage this comic-making behavior.)
Recent Posts
deadlift  5 rep max: 110kg
squat double: 100kg