Browsing articles in "DRAWINGS"
Nothing Rhymes with Rats #3 was skipped as it is an animation that was lost when my laptop was stolen.  I assure you it was quite good though. Perhaps I'll remake some version of it.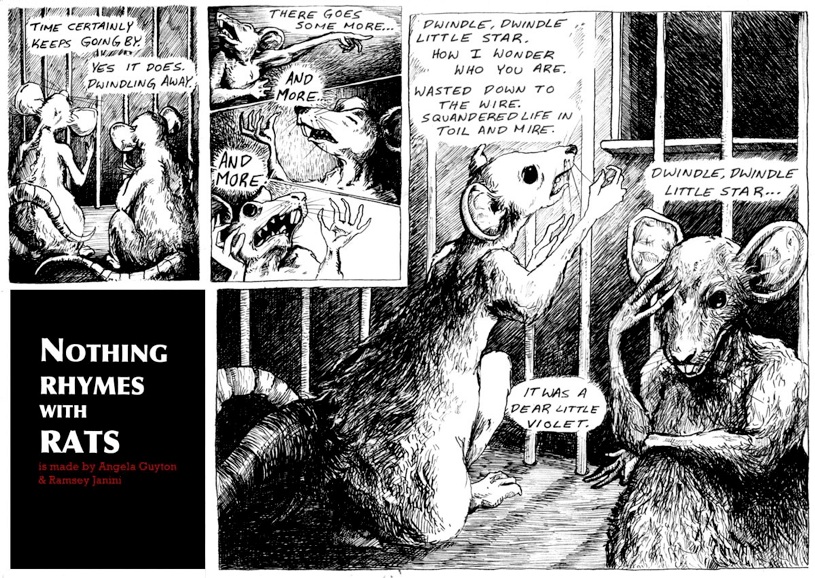 This NRWR is quite different from the first. I'm not committed to any particular look for these guys, and in this strip I just wanted to show how extremely irrational they are.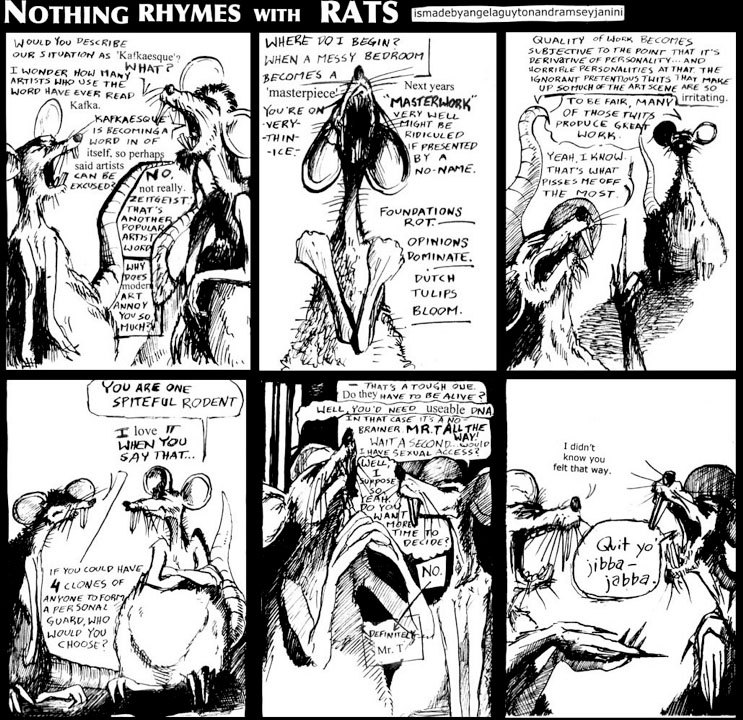 Nothing Rhymes with Rats is a strip I created with Ramsey Janini.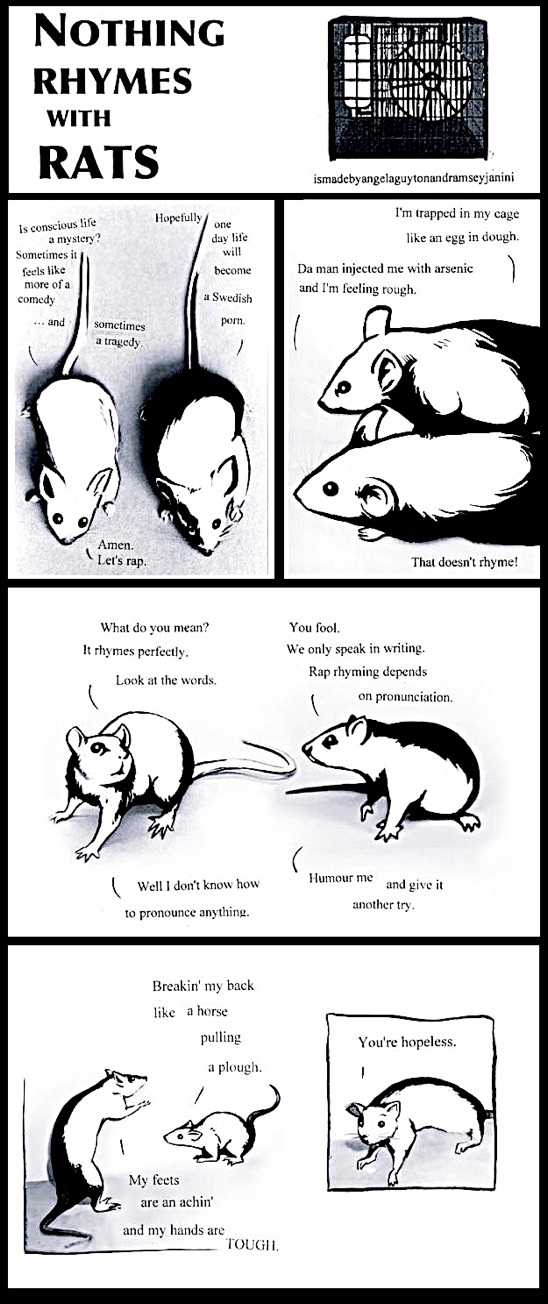 (Originally posted on Nov. 14, 2013*, but I've amended the published date so it fits into the post timeline better)
I was looking through old files and found these
Here is a collection of the little draft anaimations I made of Rod playing the piano in 2005.
Our Vision of Ourselves  is a fragment of an animation I never made of Takahashi's precursor, failure, arc of beauty. It features Gilbert Kong, me, Rod, and Sergio Gato.
Continue reading »
MENU
most recent posts
deadlift double PR: 110kg / 242.5lbs (Oct.8,2018)