Browsing articles in "Comic: Erwin"

Written by Sergio Gato / Drawn by me

Eritten by Sergio Gato.
(Who I wish had a website I could link to.)
Drawn by me.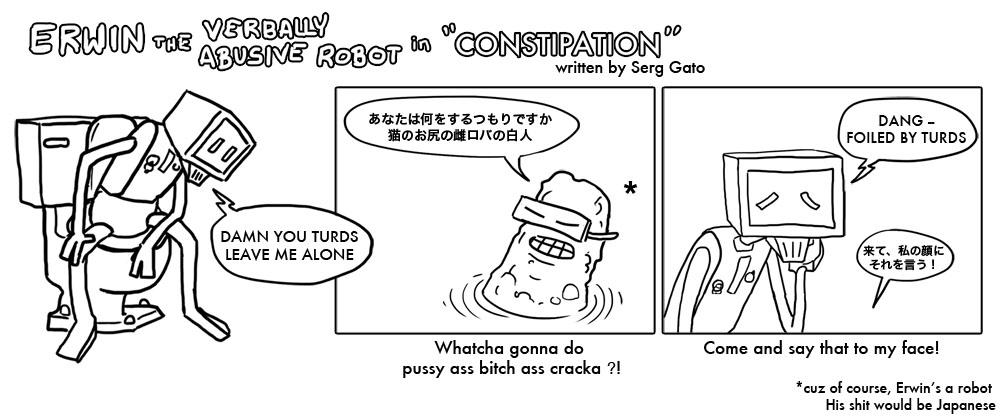 I've been trying to wrap my head around quaternions and spatial rotation for the past 48 hrs — making poo-poo jokes all the more necessary.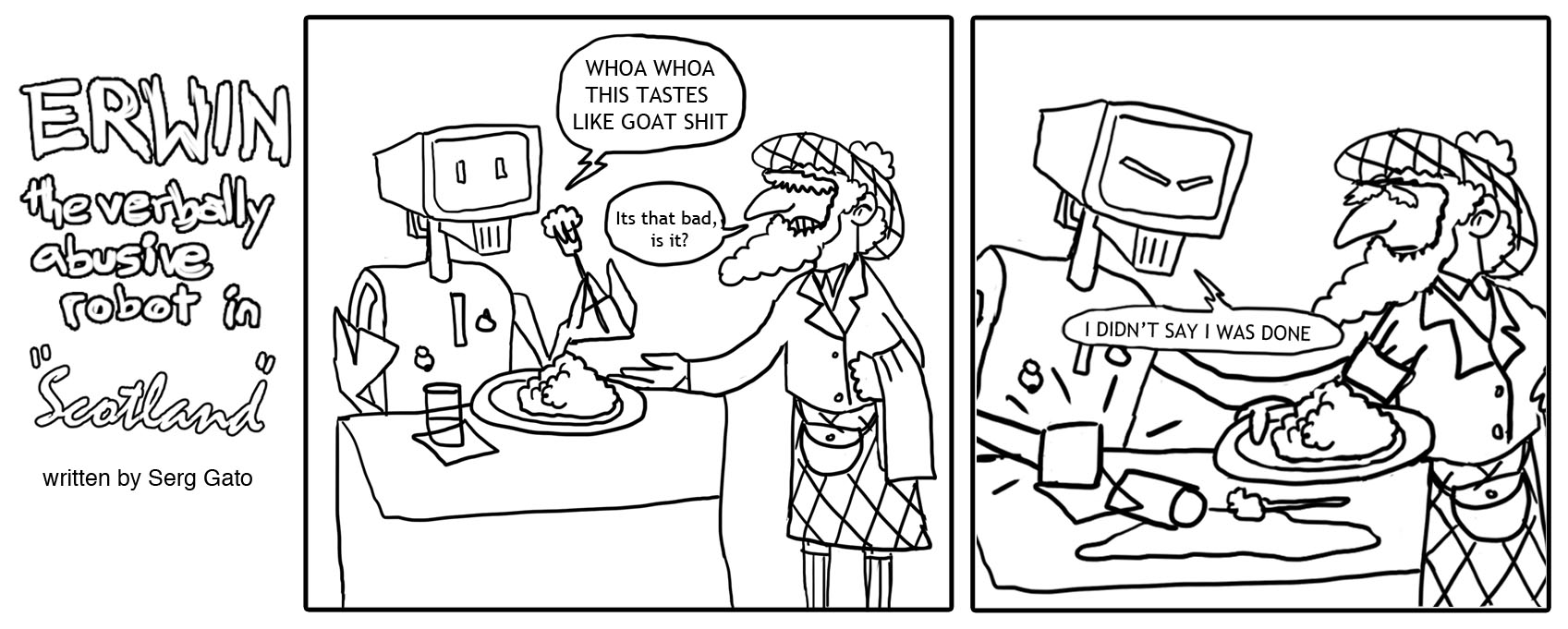 Serg has written about 30 of these. They are all done in poor taste.
Drawn [poorly] by me.
In the wheelhouse
most recent posts
deadlift double PR: 110kg / 242.5lbs (Oct.8,2018)