Browsing articles in "DRAWINGS"
My friend Ray Evanoff asked me to contribute to his online publication FOCI Arts.
It is best accessed on his site directly by following this link: FOCI Arts – Art and Athletics 4
but I have also included this version below for those that just happen across my site willy-nilly….
---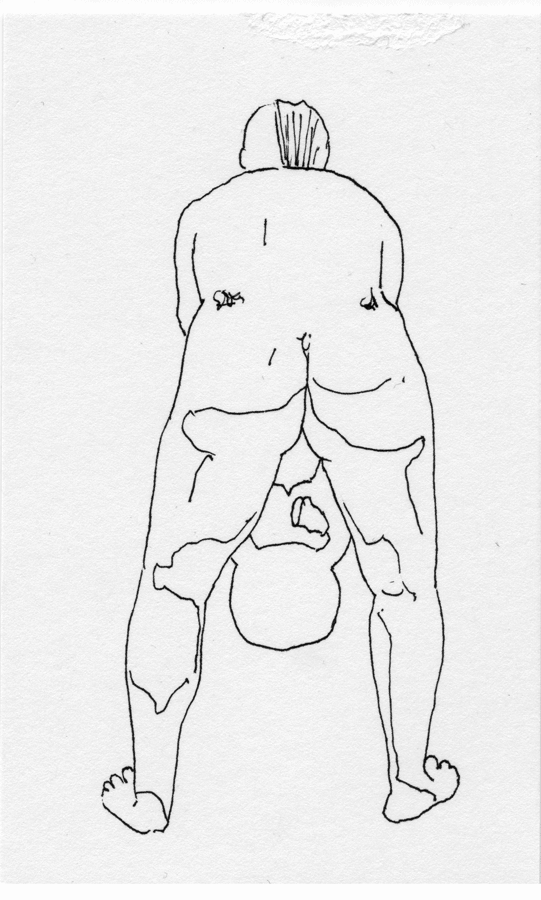 Introduction by Ray Evanoff
One of the parallels between athletics and art is that both are personal practices. The daily endeavors of such practice become ritualized over time. The repetitive work therein becomes a study of one's self, forming inroads to unarticulated regions. These regions may be defined or clarified or altered or reflected by the practices that illuminate them. Athletic and artistic practice may thus connect with other parts of life.
Here artist Angela Guyton branches both outward and inward from her physical practice, charting regions along the way that are both personal and broadly applicable. Her's is a reflection on the body as medium for the insubstantial but intensely significant. She is an overlap between athlete and artist.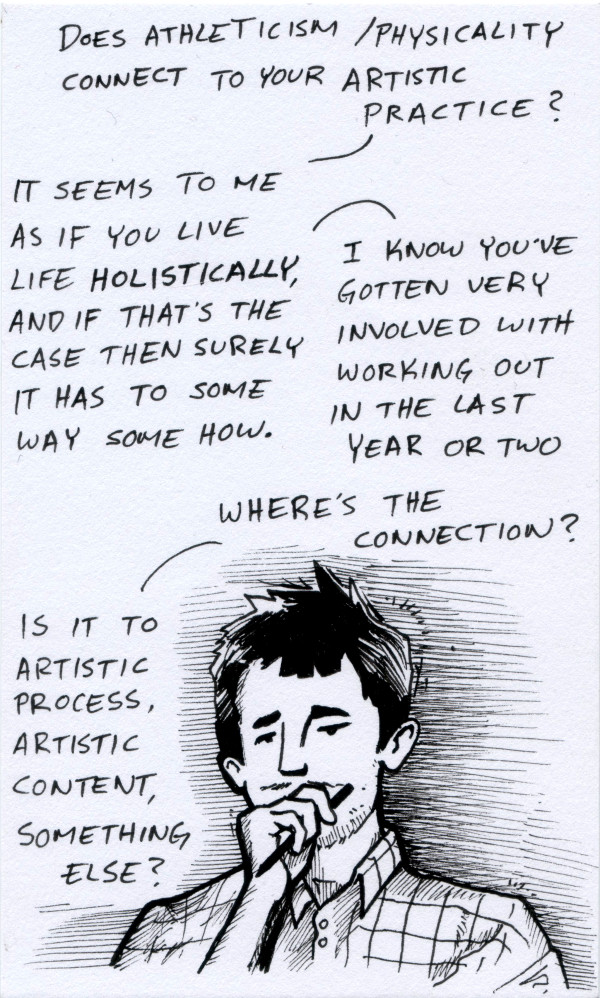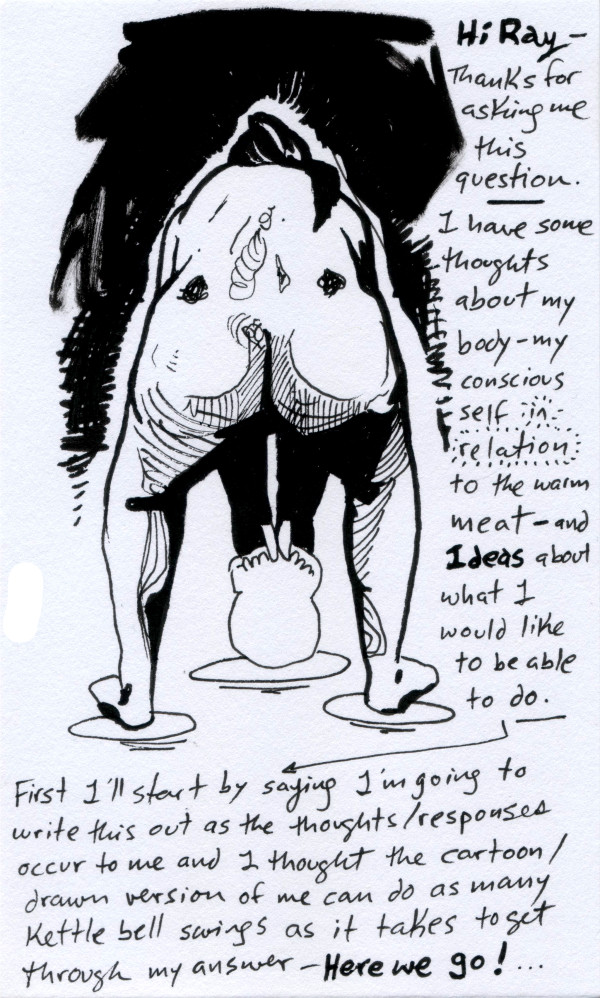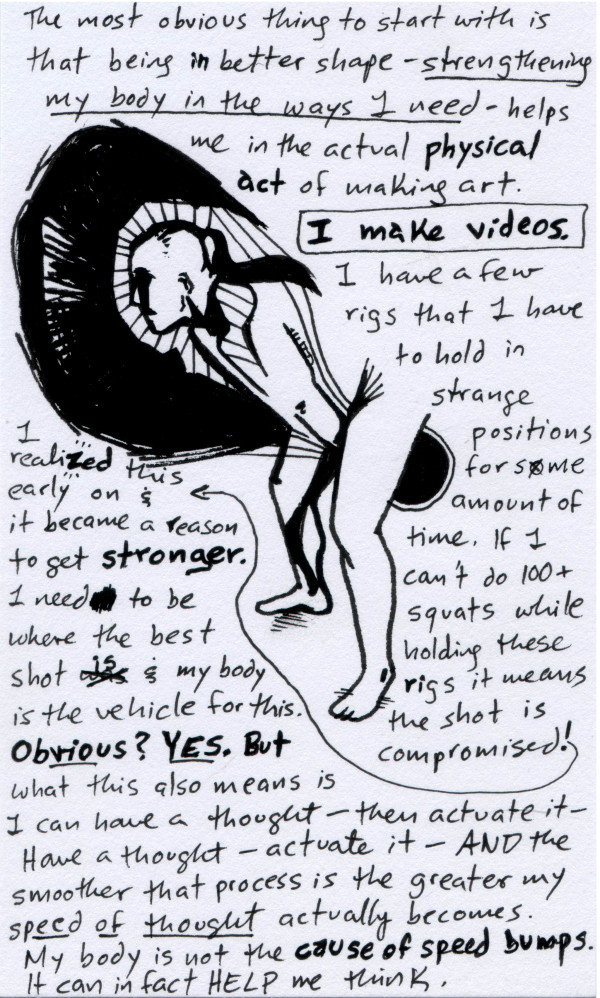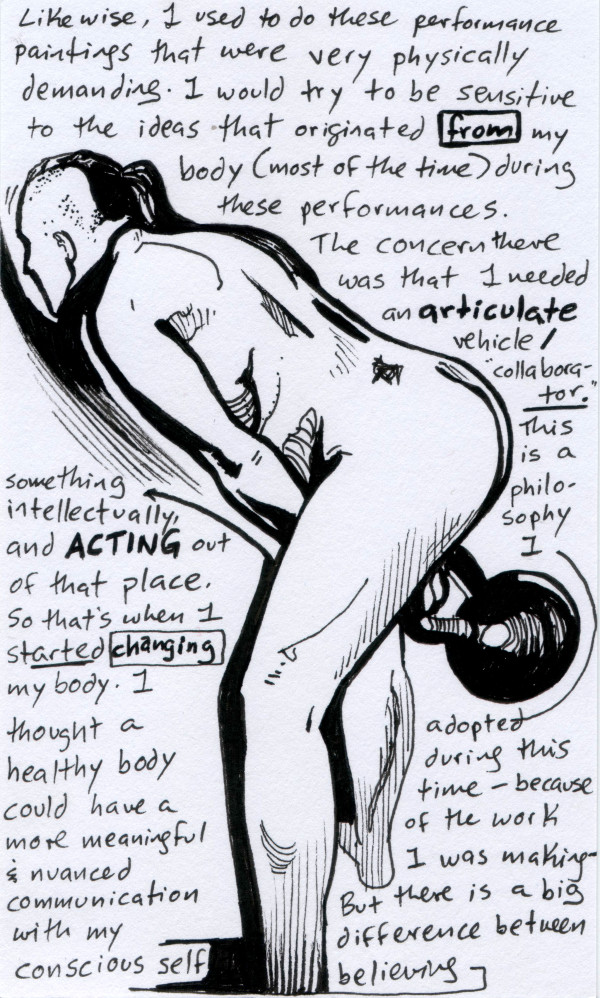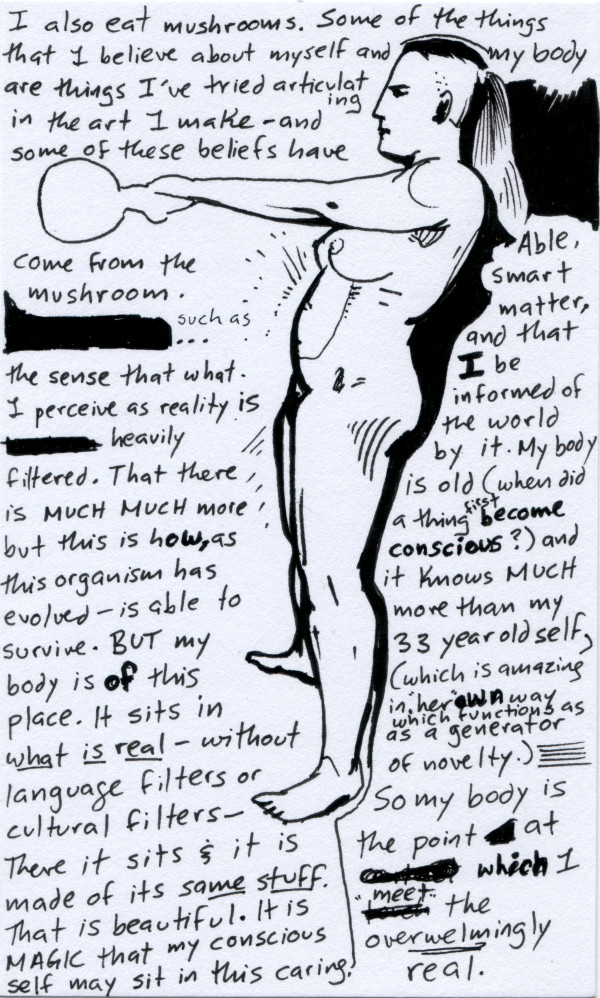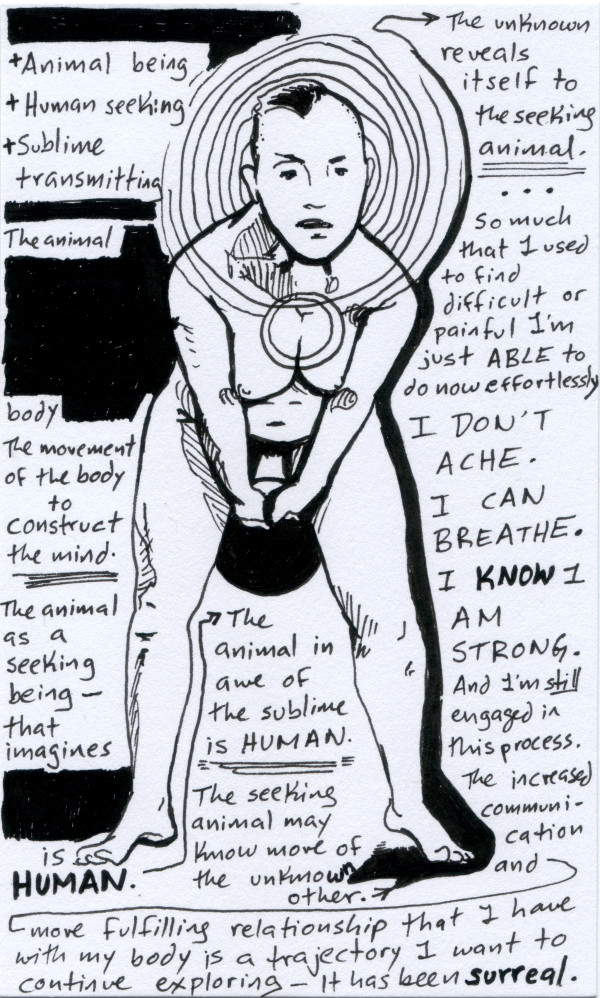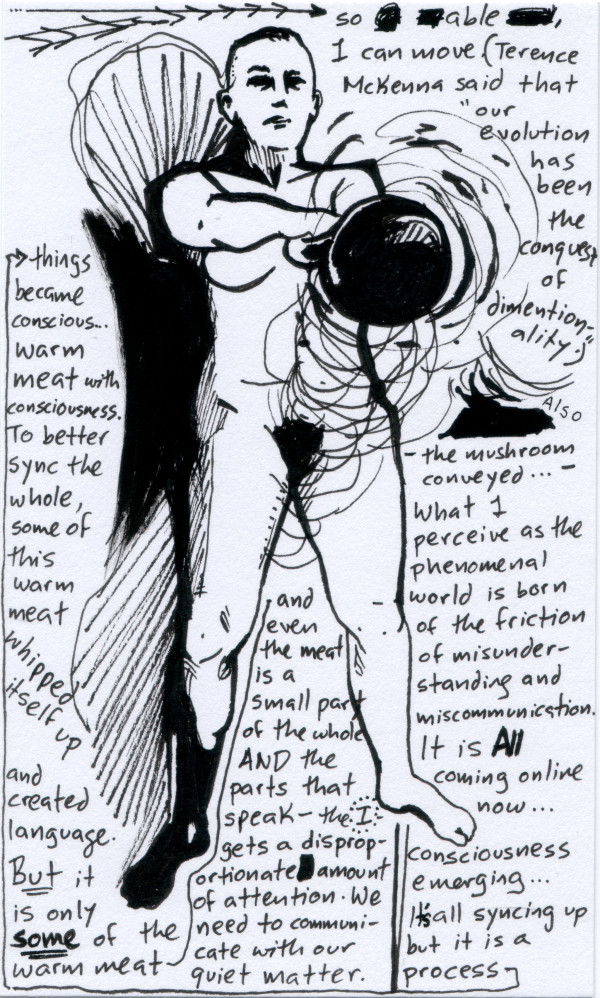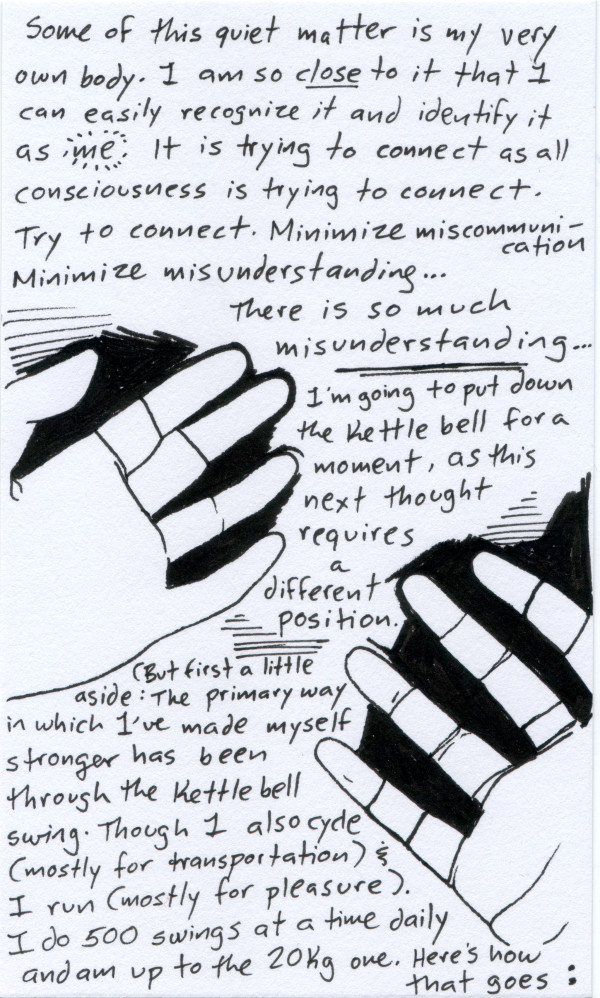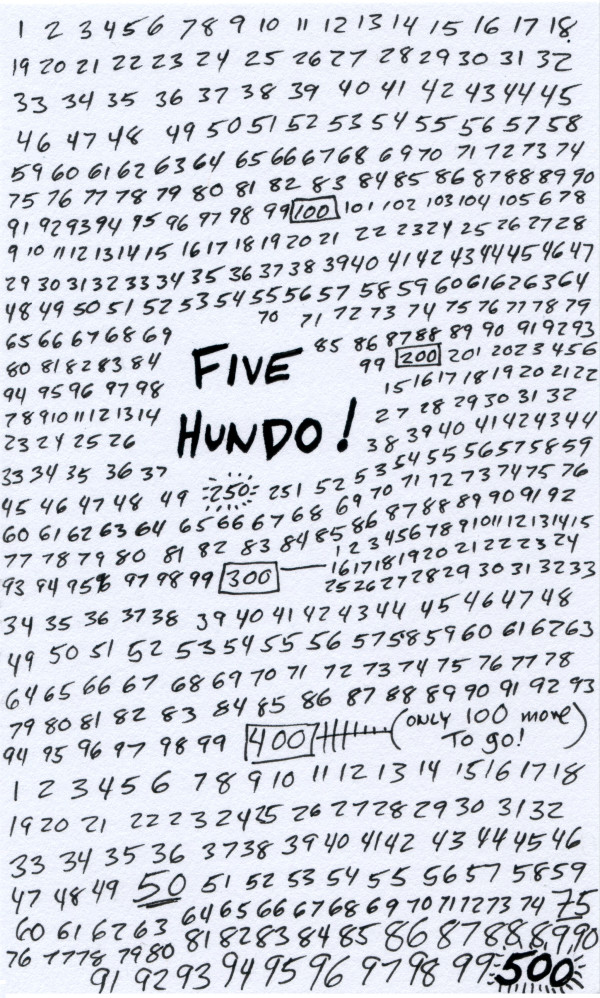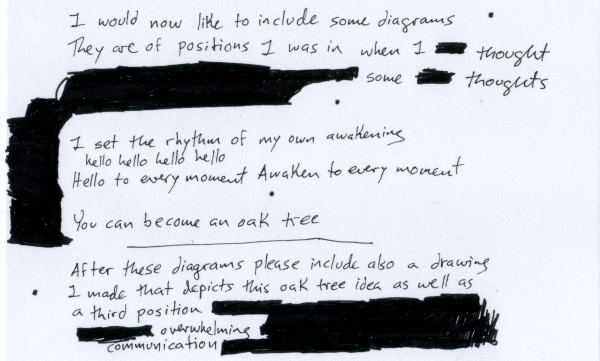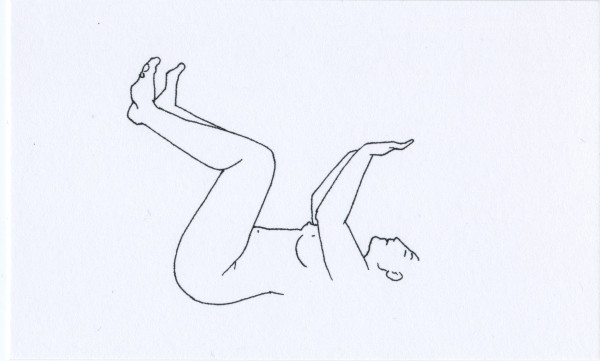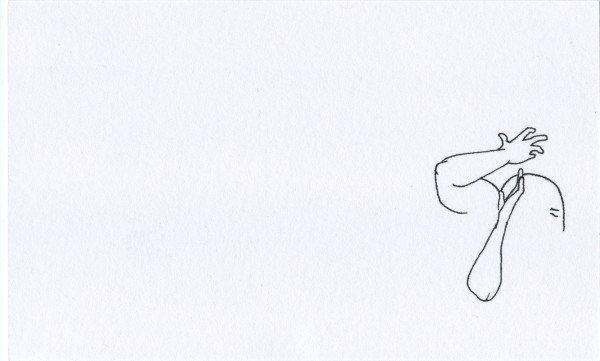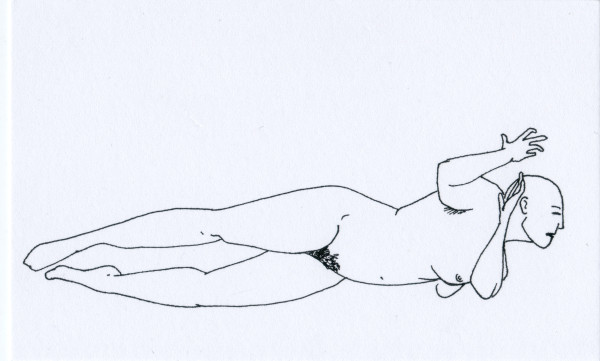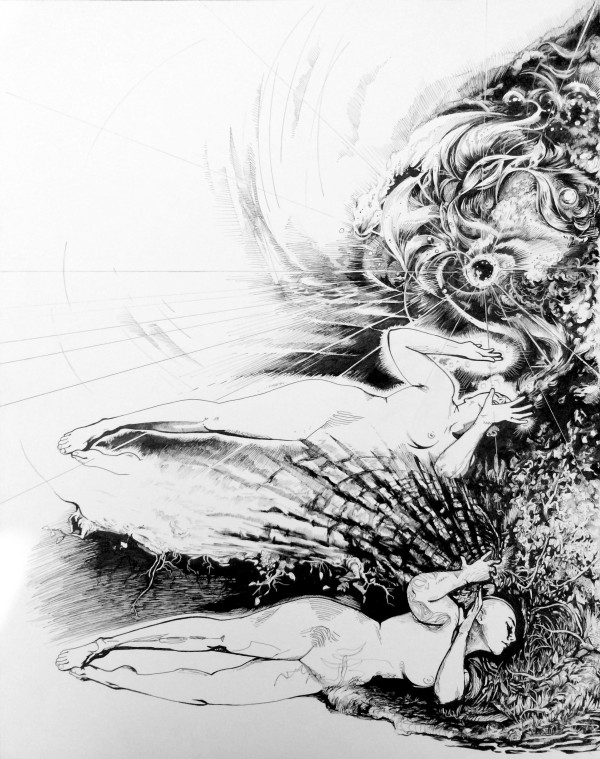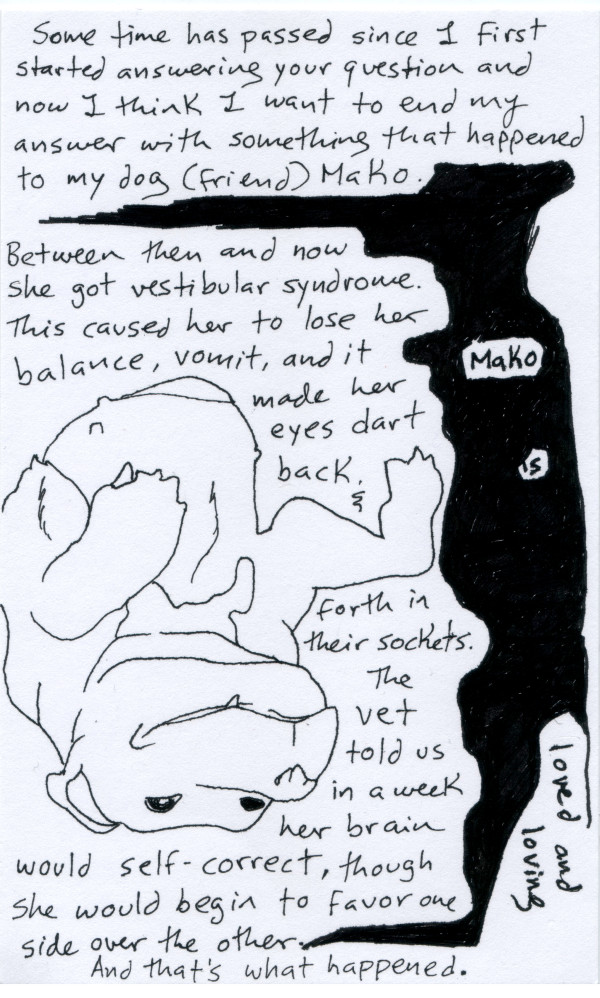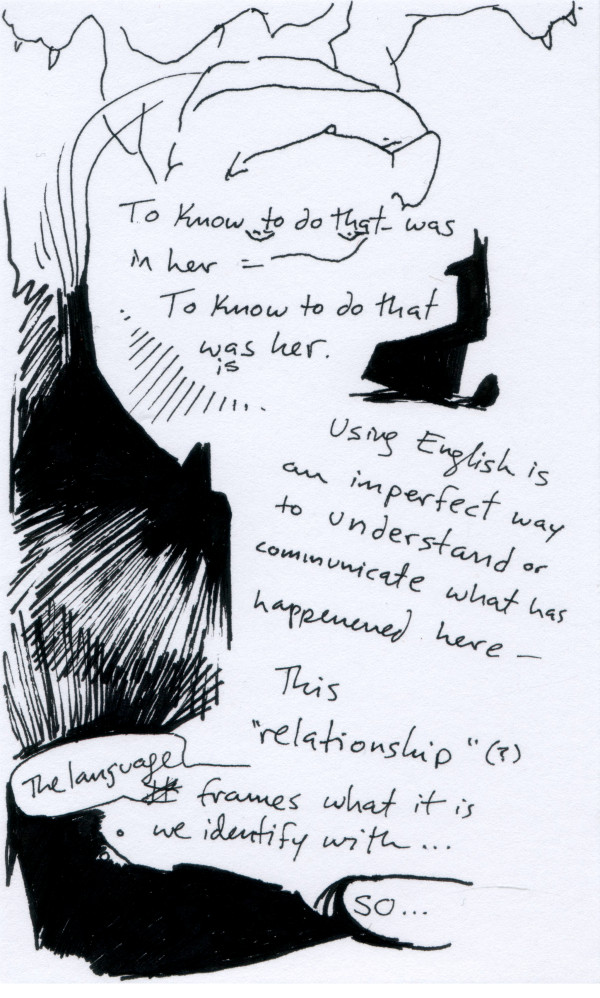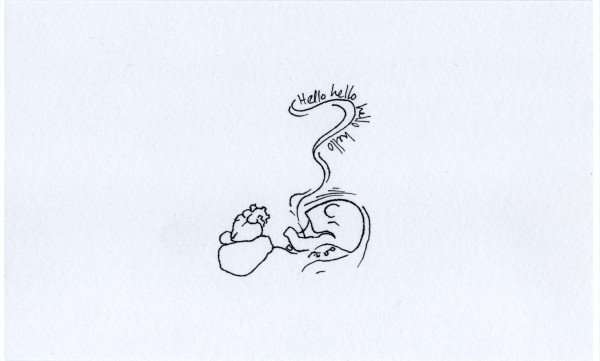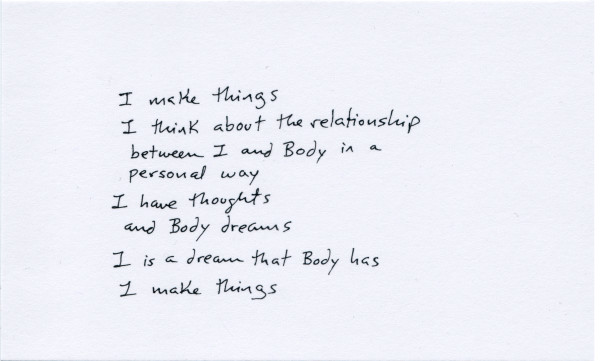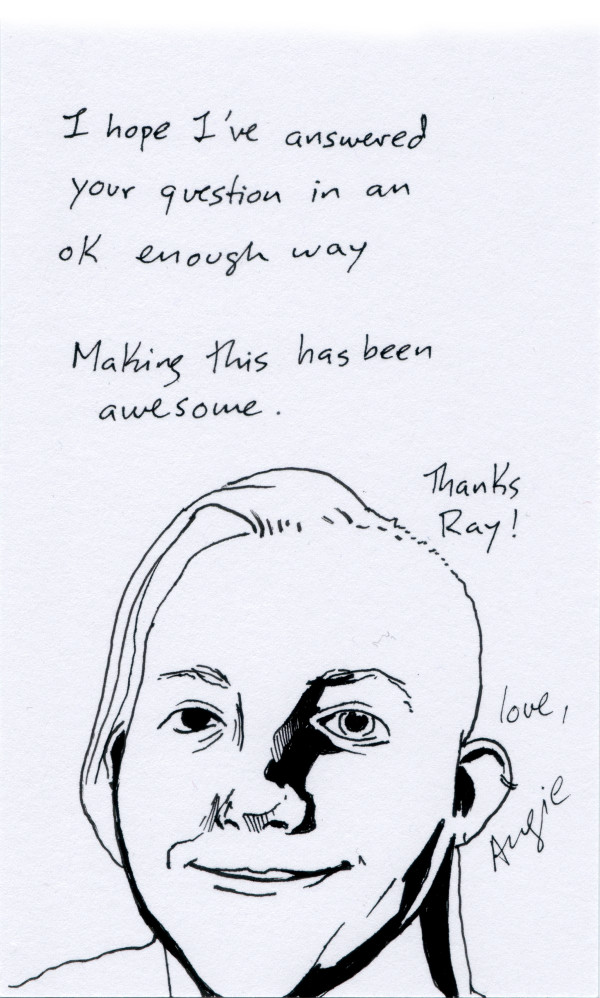 I drew them / he paired them with the English middle names they'd be yelling out.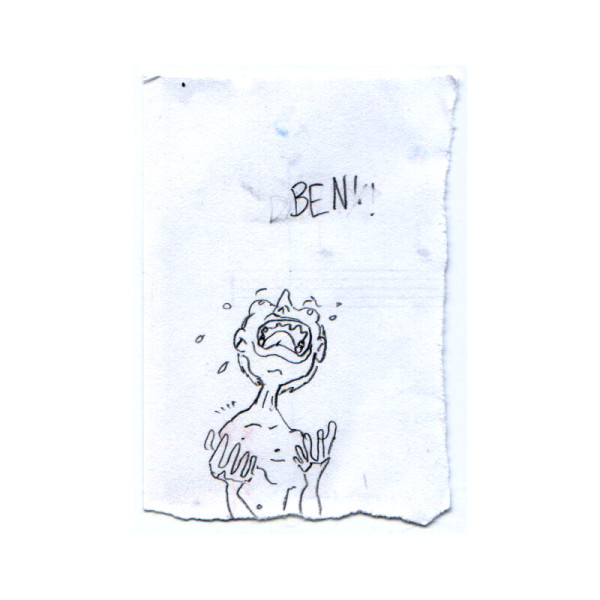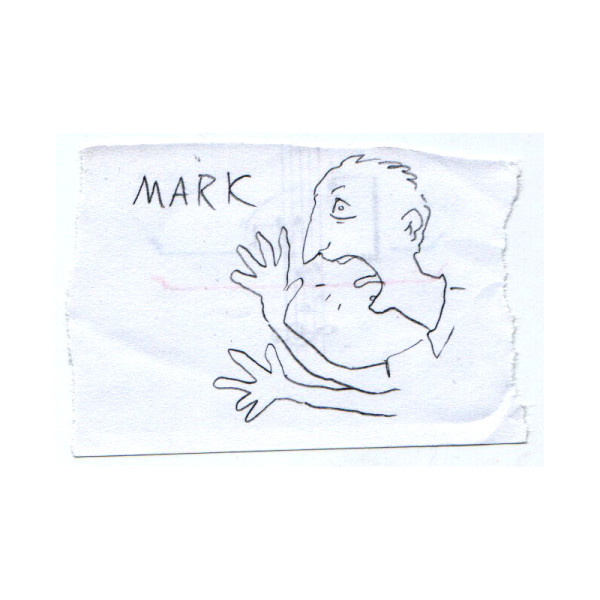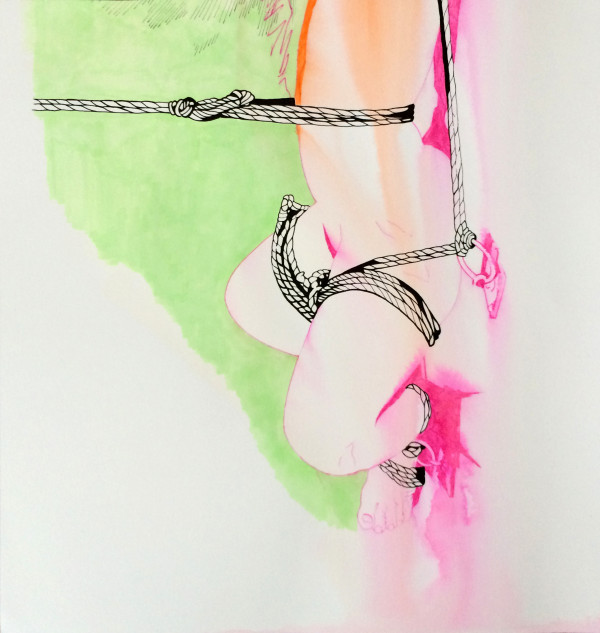 INGRID+CHRISTIAN (2nd). approx 8x6in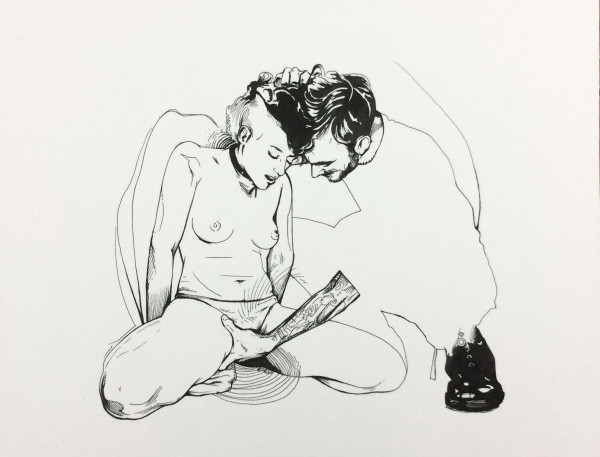 INGRID+CHRISTIAN (1st)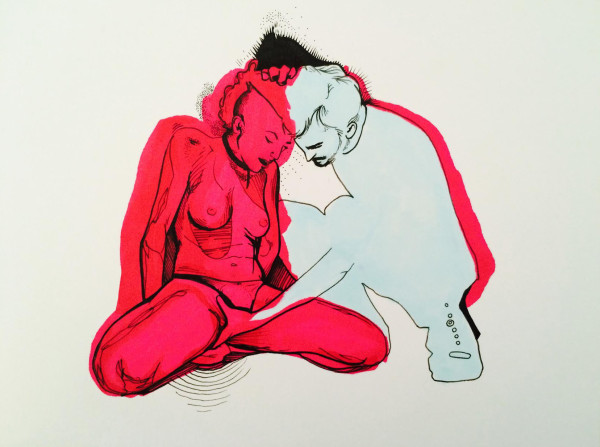 Above: Ingrid Mouth and Christian Wilde. They are my favorite porn actors and they started following me on Instagram because of this drawing! (which now belongs to Richard Craig)
Ingrid Mouth is also ONE HELL of an artist and you should check out HER TUMBLR.
Slave 893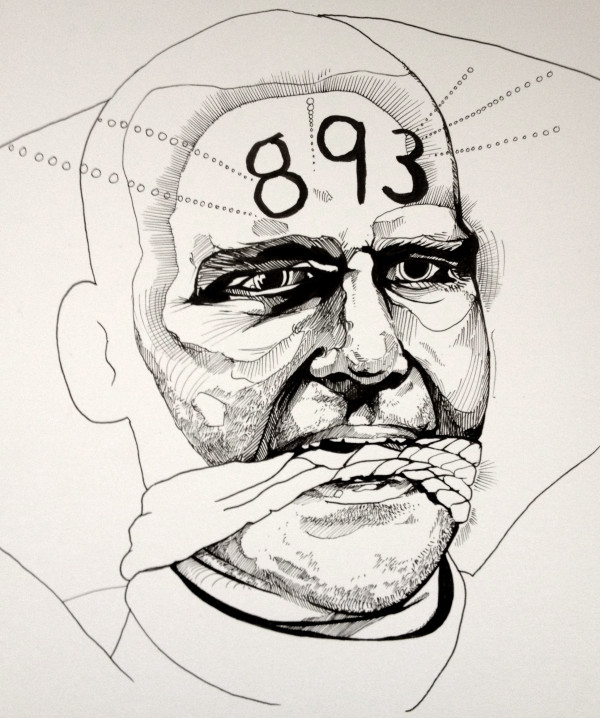 1.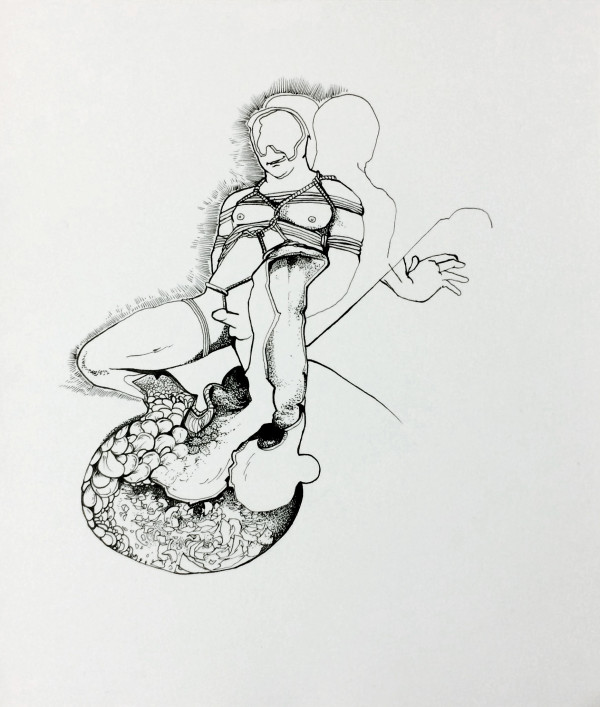 Based on the porno vid "Casting Couch Werewolf" by Ingrid Mouth.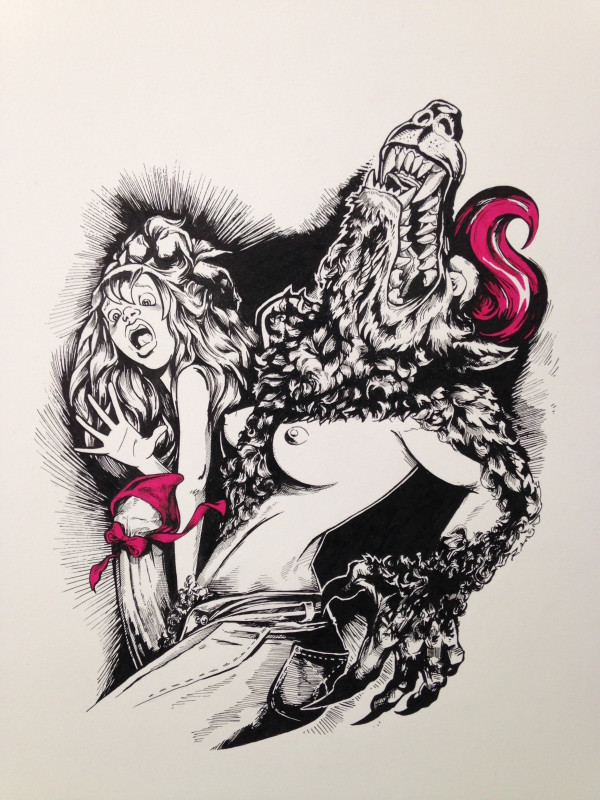 …because everyone should have a little Rodrigo in their life.
I've been threatening to make these for over a year and have finally done it. This is my first attempt at resin casting, and also I don't do too much 3D work anyway…in fact, none at all. Perhaps that will change because this process was really really exciting.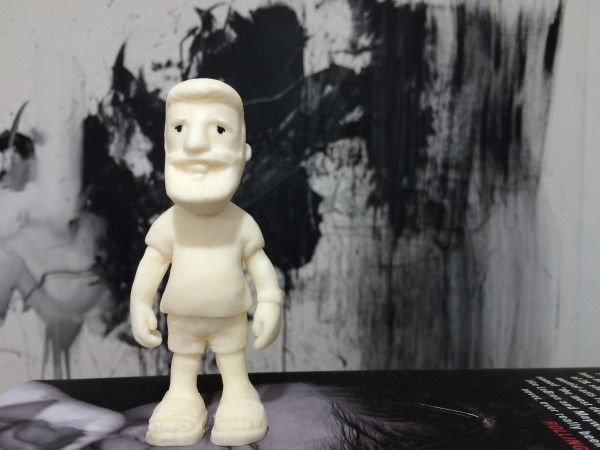 SO–These are the guts! Just a little aluminium foil and some toothpicks to keep it all together.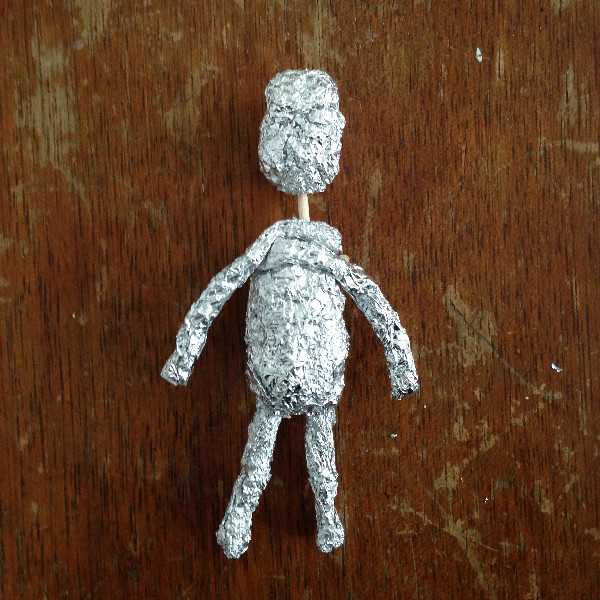 Then I sculpted him in sculptey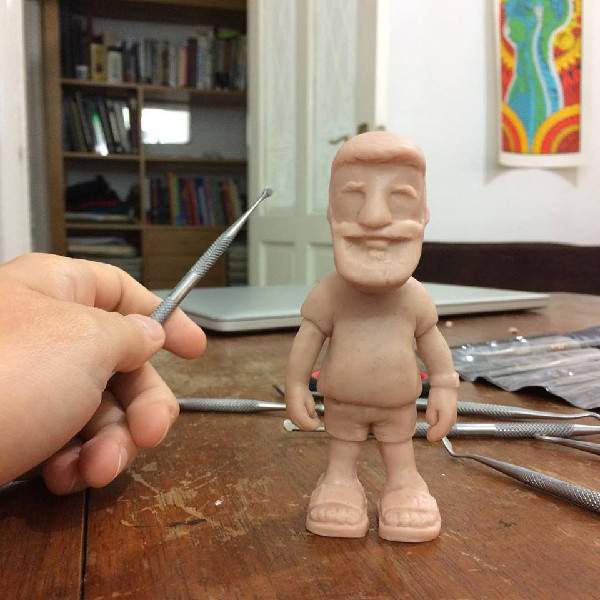 Here he is being shown from whence he came! The silicon mold. He lost a hand in the process of removing him from this thing. That's ok though.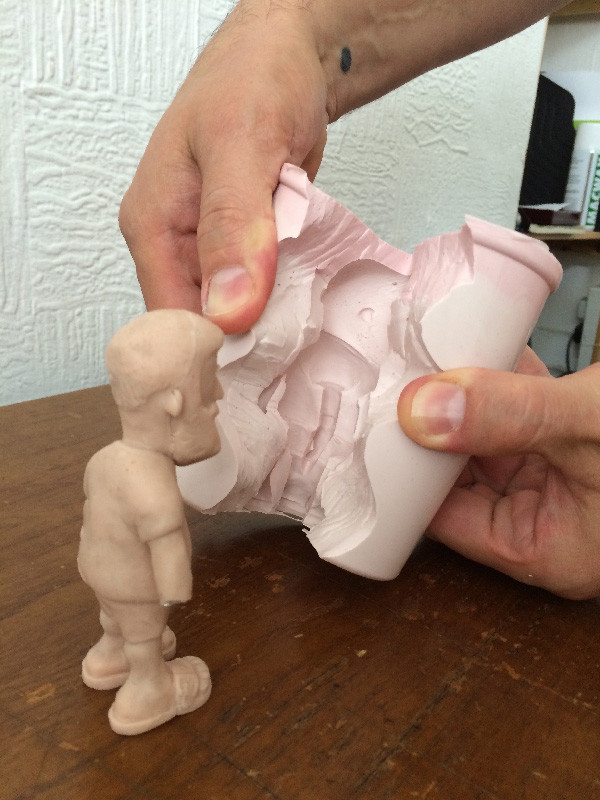 LEGION! I made these in resin. Some are pink and some I kept in the opaque resin's off-white.
I just needed to clean them up a little and paint in the eyes then they're ready to go out to friends.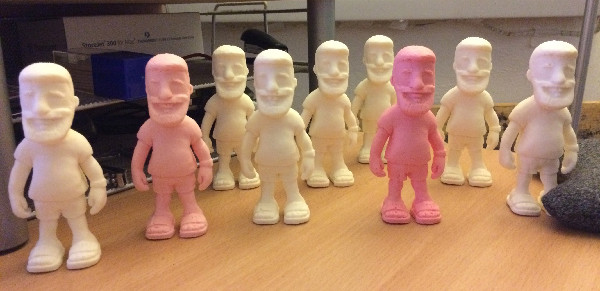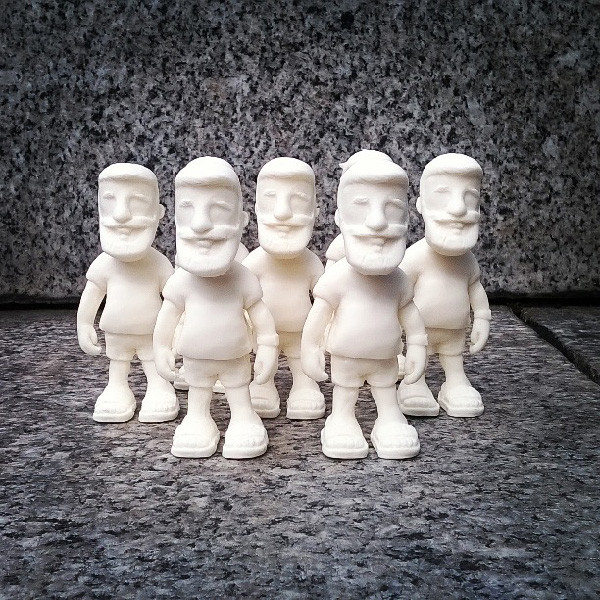 ^above pic taken by Richard Craig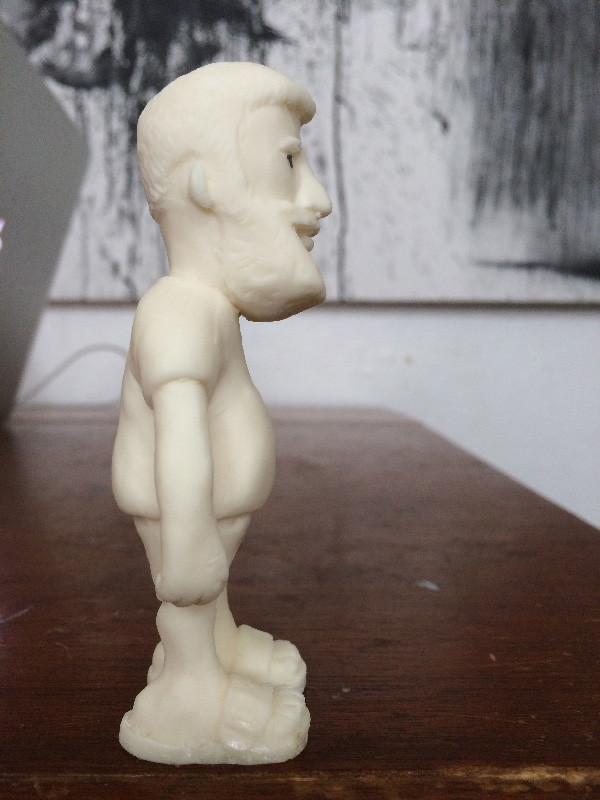 The butt = the what-what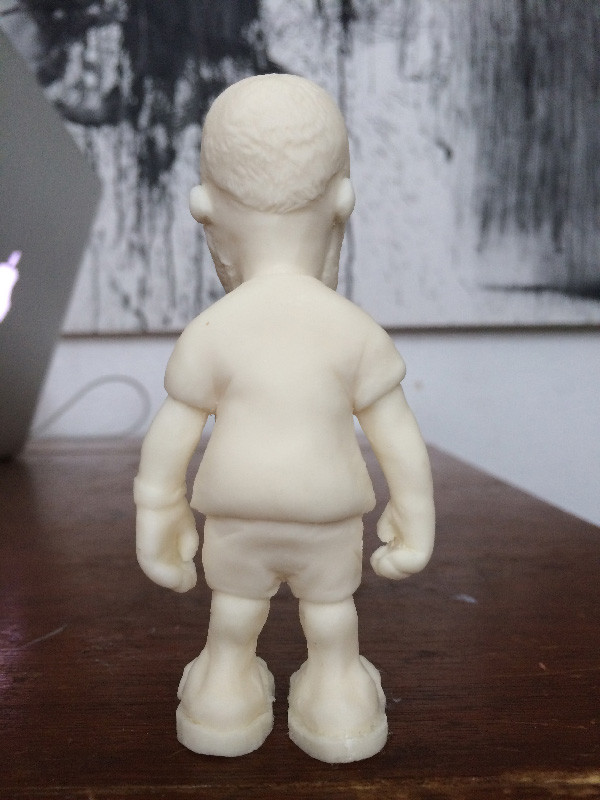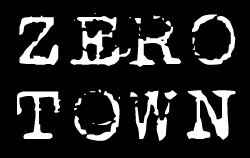 The first issue of ZERO TOWN is now available HERE. It was printed as a limited run of 100 (They'll all be signed and numbered). Physical copies are 6.50 and if you follow through to the blogpost you can read about the process, see some pics, and download a digital copy. (Please consider donating if you enjoy the digital copy to encourage this comic-making behavior.)
Recent Posts
deadlift  5 rep max: 110kg
squat double: 100kg