Browsing articles in "DRAWINGS"
Concrescence/Dispersion, or how to sympathize with an oak tree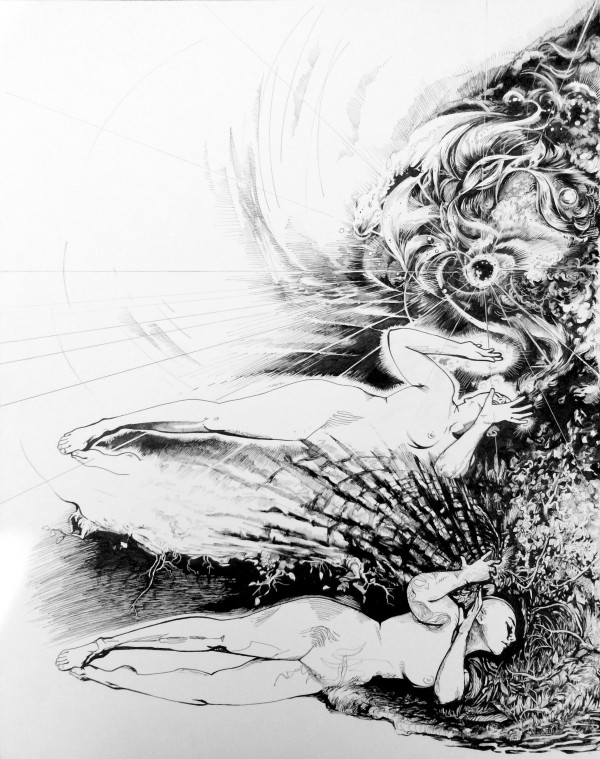 a strong sense of the pattern (all the colors of sex)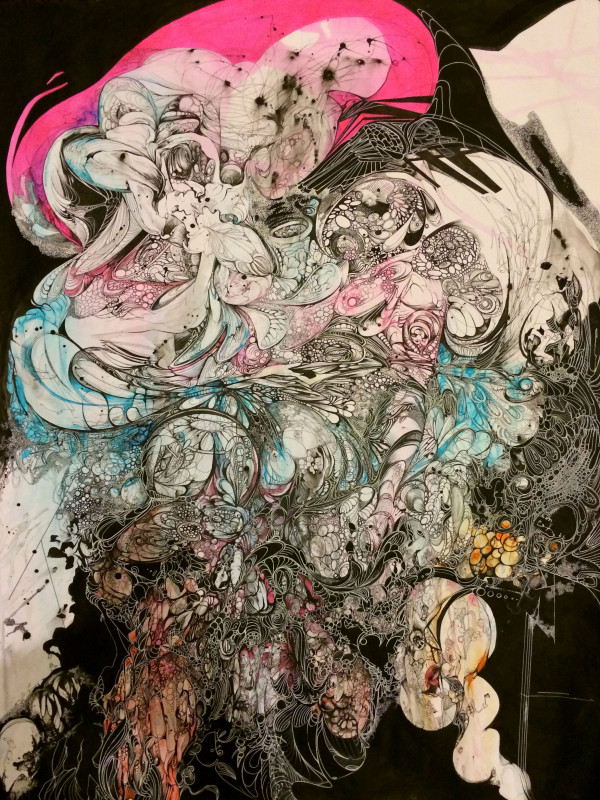 Owned by Linda Jankowska. 33.5″ x 23″
a teacher encouraged me to make more. as much as possible. if possible everyday. and if not possible to see why not. and eliminate the situation(s) that would inhibit this way of being. With this to learn. see. experience. that the scope of my tendencies.ideas are not as significant as just doing if the two things are in conflict. constant doing. this is what to do. I saw myself seated at the same wooden table day after day. and then lived and felt that vision. and really it said it didn't even matter when a work was done, because that is decided from within the scope of my inclinations.
I'm going to make something else now. This work is the latest of it's line. perhaps last the last?…perhaps for now…really this decision is no matter.
Here you can see the others.
I've started working on illustrating a story written by Ramsey Janini, Dec. 1915.
This is crow with eye in it's beak.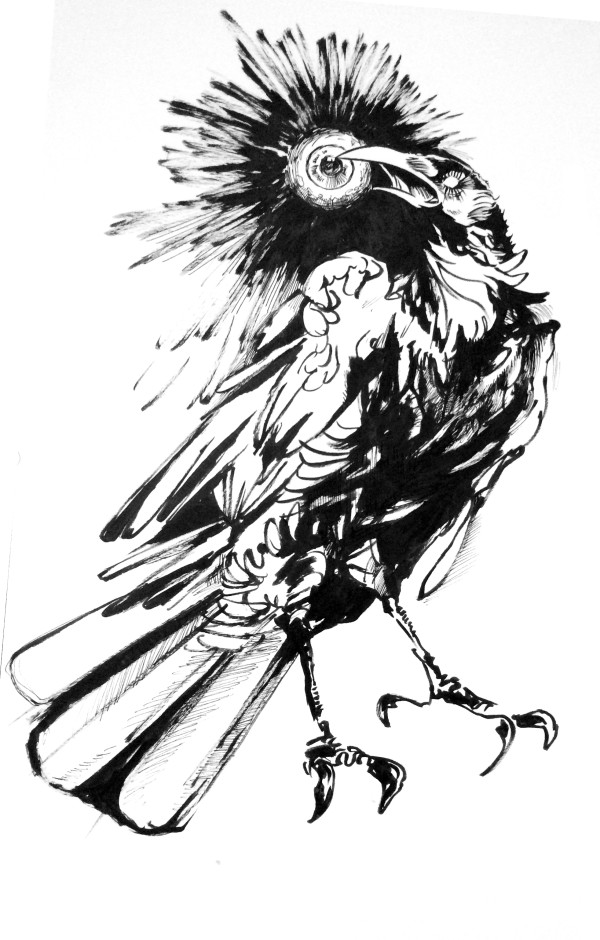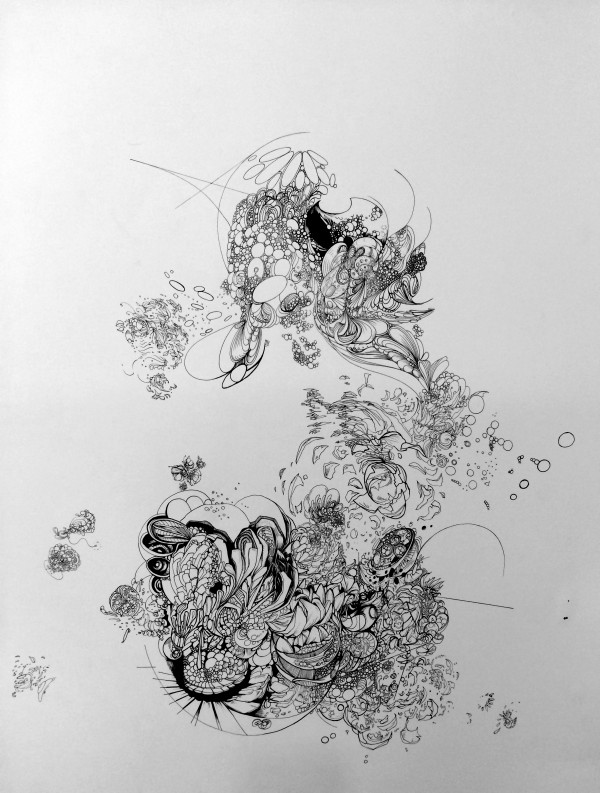 Given to Ray Evanoff and Lauren Capone.
"Science is the study of those phenomena so crude that a return to initial conditions will cause the phenomenon to repeat itself. Nothing else in our own lives does this. It has cut itself off absolutely from the domain of our own lives." * (Terence McKenna from the lecture "Where Does Reality Begin and End")
I haven't made one of these drawings for a while, but thought I would revisit this–this action/process where I am allowed to just sit and draw…
I've been thinking some lately about people that create work so similar throughout their lives that it could be said they've just been working on the same work…and I generally equate that with a kind of entropy.
BUT
now I've made this drawing.
It is similar to others I have made. But, I am acutely aware that some things can't be reset, and that really a return to initial conditions is impossible. So maybe this drawing can just be a control, or a counter-point to my life the last time I made one of these last year (……..Can I get away with that?) Or maybe I just needed to set myself to work on a casual something, and this is my low gear.
(*I love science (!) and I'm sure those who are truly inquisitive about the nature of reality will crack that egg too, so it can tackle more than just crude material processes (Alfred North Whitehead has something to contribute here in his book Process and Reality).  Also, perhaps it's worth looking at the dependency science has on reproducible results, causality, time in general. Looking at this whole time travelling slug thing might help!)
I painted this portrait of David Pocknee sometime after we watched Synecdoche together.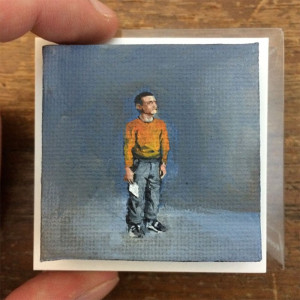 David, 2015
Acrylic on teensy-weensy canvas
From the series "Composers"
Gift of the Artist
a lapse in judgement; a pretty good comic. I'm an idiot.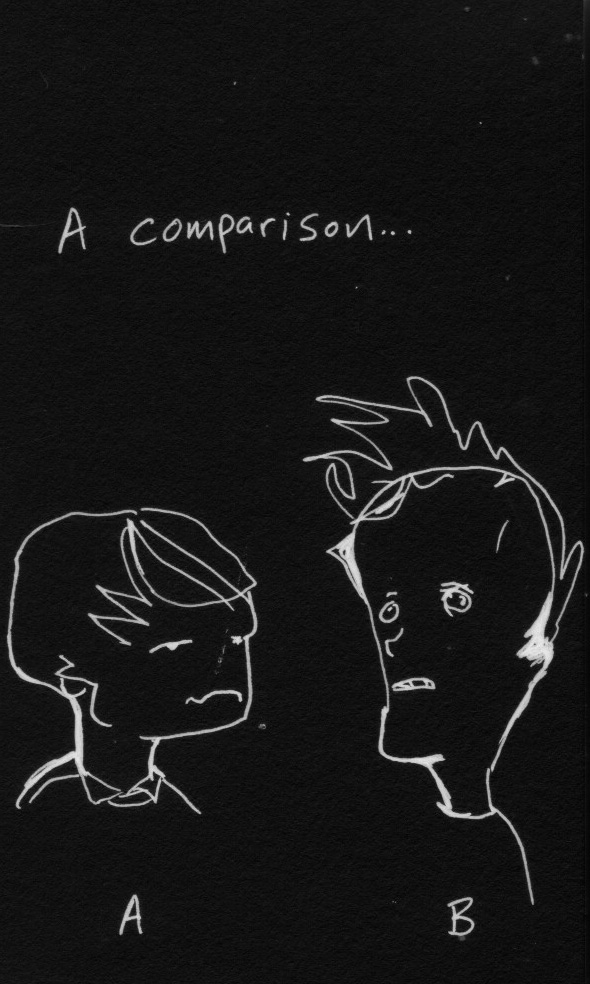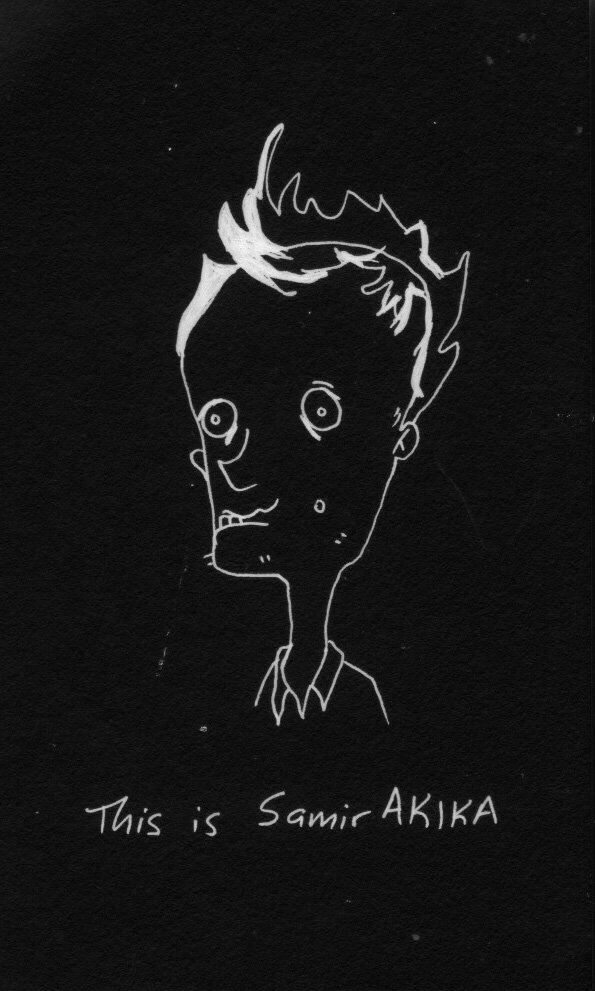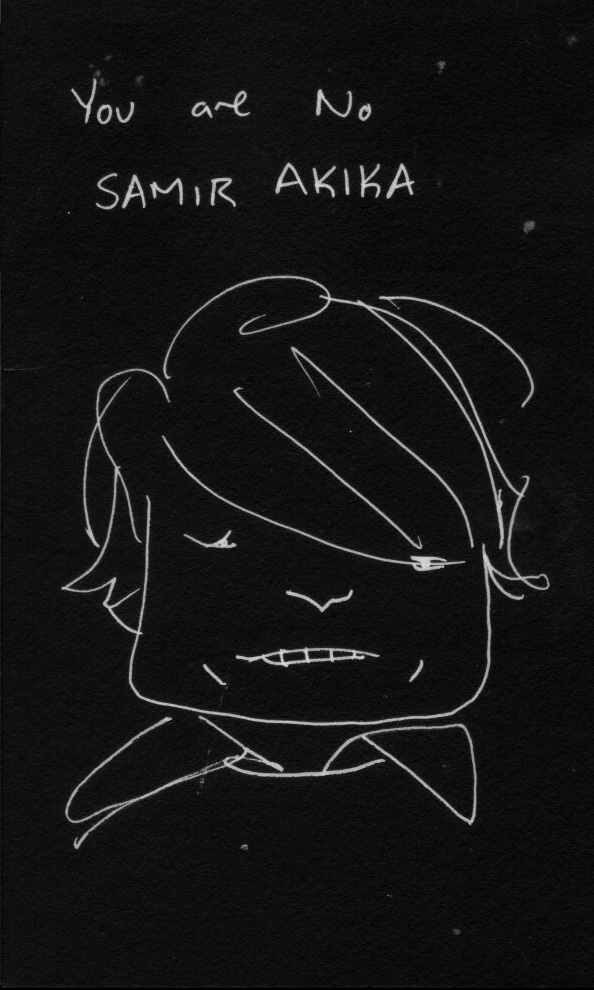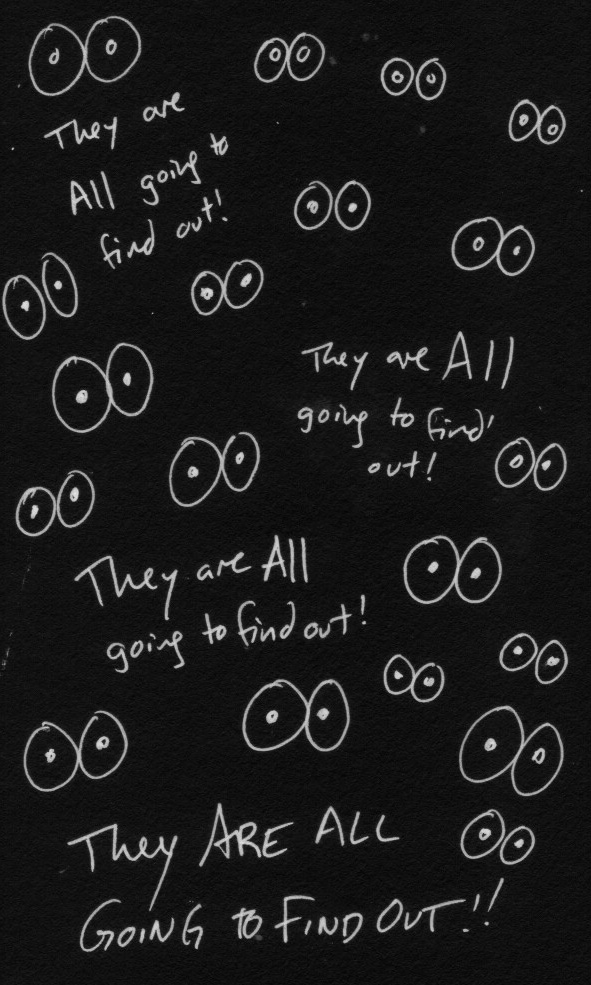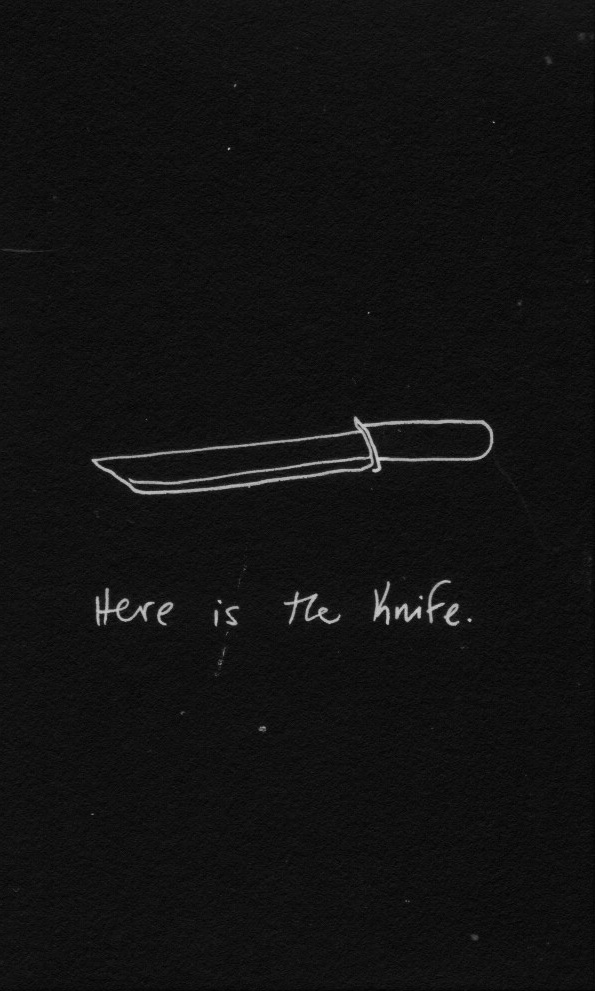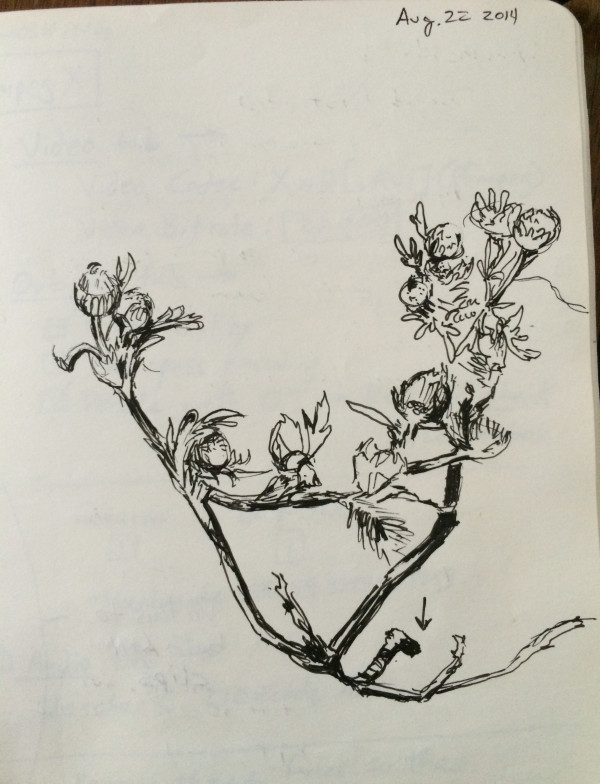 Drew this during my stay in Creuse, France. I was there with Distractfold and I filmed the Le Bruit de Musique Festival hosted by Lê Quan Ninh.
I was re-reading Valis and learning about the stages of decay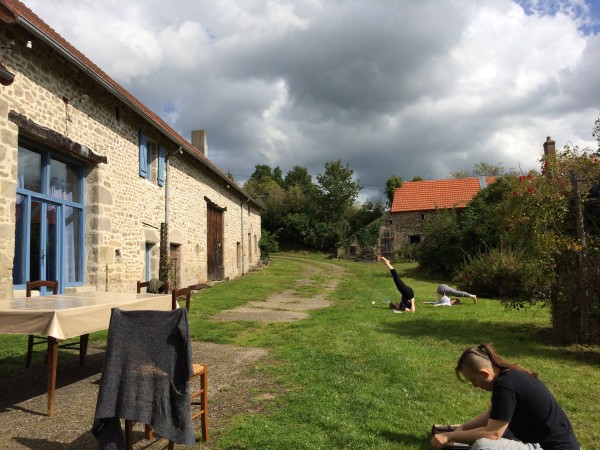 In the wheelhouse
most recent posts
deadlift double PR: 110kg / 242.5lbs (Oct.8,2018)