John Cage Concert for Piano and Orchestra
In 2018 I worked making videos for this project lead by Philip Thomas. In the end he's put together a fantastic resource for composer, performers, and really anyone interested in John Cage's work. The project has culminated in an interactive webpage that includes the videos we made as well as extensive notes on how to perform John Cage's Concert for Piano and Orchestra from the performers themselves. The site uses it's own embedded player–so I can't embed one here–but if you follow this link it'll take you to my favorite video. Enjoy.
John Cage Concert for Piano and Orchestra – SOLO FOR PIANO
---
Boxwood & Brass – Beethoven Symphony No. 7. Shot Feb. 2017

The wreck of former boundaries by Aaron Cassidy. Shot Nov, 2016

How Forests Think by Liza Lim. Shot Nov, 2016

Tracensemble with works by Pablo Vergara, Daniel Portelli, and Jorge Boehringer. March 6, 2016.

The Bozzini Quartet (with composers Monty Adkins, Mary Bellamy, and Bryn Harrison). Shot in early Feb. 2016.

---
Speculations in Sound, a symposium that took place on Nov. 30, 2015 (5 videos):
1. Trailer
2. Introductory Presentations
3. Group 1: Born, Cassidy, Clarke, Edwards
4. Group 2: Harker, Harrison, Ingold, Mercer, Sergeant
5. Group 3: Bellamy, Brodsky, Donin, Lim, MacDonald, Thomas

Here's the trailer:

---
A Robotic Piano Workshop with Peter Ablinger that took place Oct. 19-25, 2015
2 Comments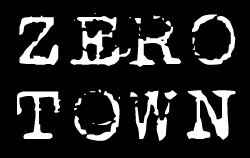 The first issue of ZERO TOWN is now available HERE. It was printed as a limited run of 100 (They'll all be signed and numbered). Physical copies are 6.50 and if you follow through to the blogpost you can read about the process, see some pics, and download a digital copy. (Please consider donating if you enjoy the digital copy to encourage this comic-making behavior.)
Recent Posts
deadlift  5 rep max: 110kg
squat double: 100kg