I am extremely proud of this documentary that I made about instrument designer/luthier Peter Blasser, of Ciat-Lonbarde and Shbobo. I really wanted to depict the person I got to know over those few days–his sense of humor, his intelligence, and of course I wanted to showcase the new instrument he'd just developed. That's why he was in England, in fact: to lead a workshop at the University of Huddersfield where the participants built and programmed their own Shnths. Rod organized bringing Peter over with his school (and P.A. Tremblay specifically), and the rest is history. Peter Blasser came to England. Enjoy the documentary. I really enjoyed making it.
Peter Blasser:
shbobo.net — Peter's digital side, and where you can get your own Shnth instrument.
ciat-lonbarde.net — Peter's analog side, and where you can get a multitude of his other instruments.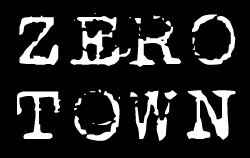 The first issue of ZERO TOWN is now available HERE. It was printed as a limited run of 100 (They'll all be signed and numbered). Physical copies are 6.50 and if you follow through to the blogpost you can read about the process, see some pics, and download a digital copy. (Please consider donating if you enjoy the digital copy to encourage this comic-making behavior.)
Recent Posts
deadlift  5 rep max: 110kg
squat double: 100kg