Saturated. The Rest. is a collaboration between these amazing humans/techgnomes: Pierre Alexandre Tremblay, Sylvain Pohu, Patrick Saint-Denis, and Rodrigo Constanzo. The following 4 videos I made focus on different aspects of the project.
The creative process behind the Black Box Project. released Jan. 9, 2017

A quick and dirty 2 minute introduction to the project. released Nov. 2016

Tech Feature: the design of an instrument. Sept. 2016

---
Showing something of the beginning of the Black Box project. July 13, 2016. (only editing by me. Shot by Rod and PA)

2 Comments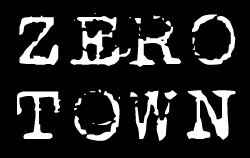 The first issue of ZERO TOWN is now available HERE. It was printed as a limited run of 100 (They'll all be signed and numbered). Physical copies are 6.50 and if you follow through to the blogpost you can read about the process, see some pics, and download a digital copy. (Please consider donating if you enjoy the digital copy as well :) Above all, ENJOY!
Recent Posts
deadlift  5 rep max: 110kg
squat double: 100kg