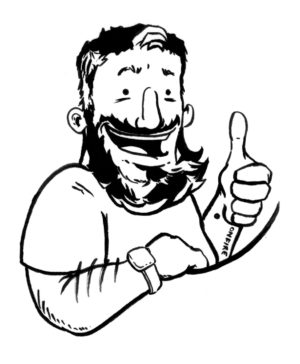 My new comic is ready to be held by your delicate reader hands. I didn't give it a title, but we can misleadingly call it The Rodrigo Constanzo Story (we have to refer to it by something). He wrote the initial script 11 years ago and I've been picking at it since. But don't worry–you won't be able to tell it's production spanned over a decade. It's just as stupid as if I had banged it out in two weeks…but that delightful kind of stupid, ya know?
Q: Ok, so what's it about?
A: It's not about anything. It takes place in an office and there are three characters. It's nonsense.

It's A5 sized, laser printed on thick, really nice quality paper, and 32 black and white pages. The back cover is Rod's spectacular jalapeño mac n' cheese recipe, and that part is in color.

UGH! Shut up…. how much is it?

£5 …….. If you live in the UK and you're going to see Rod in person. (you can pay him in cash.)

£6.50 …….. If you live in the UK and want it mailed to you.

£7 …….. If you live in Europe.

$9 …….. If you live in the New World (North & South America).

The Four Tigers can eat shit tho.
(Shipping is included in the price, and it's coming to you out of Manchester, England.)
How do I pay you?
Paypal the correct amount (given your geographic region) to:
angela.guyton@gmail.com
Make sure you give me your mailing address too!!
When you send payment write your address in the notes section.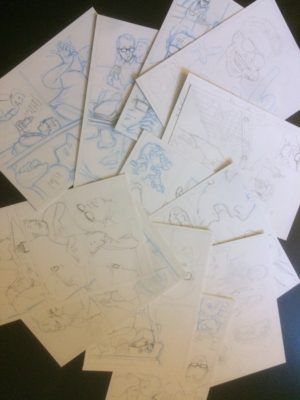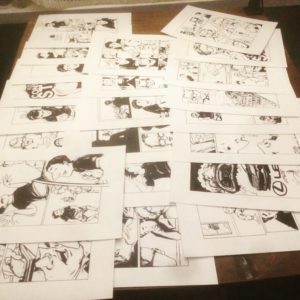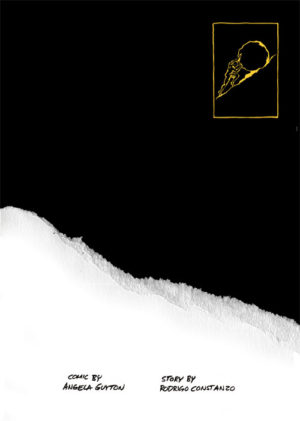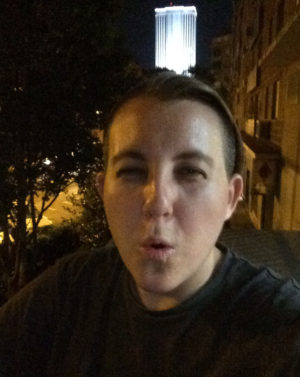 1 Comment
NEW COMIC FOR SALE!
Check out my new comic! It's £5 and includes Rod's jalapeño mac n' cheese recipe!
Click on Rod for details...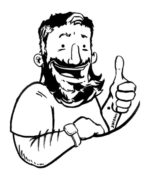 In the wheelhouse