Browsing articles in "collaboration"
Co-written with Rob Plant.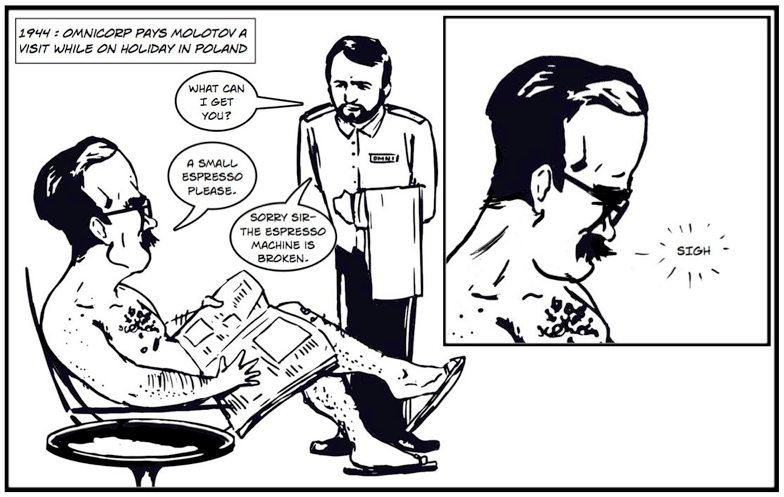 This NRWR is quite different from the first. I'm not committed to any particular look for these guys, and in this strip I just wanted to show how extremely irrational they are.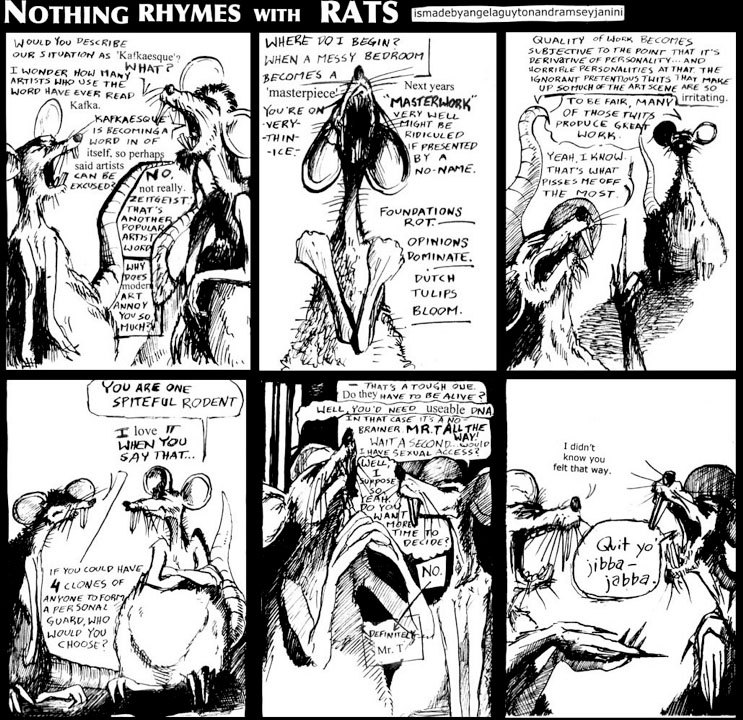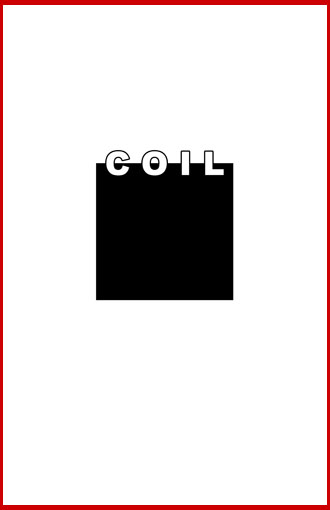 28 pages. Written by Jason Chestnut. Drawn & edited by me in 2008. I'm finally uploading this full length comic into the loving arms of the internet.
Nothing Rhymes with Rats is a strip I created with Ramsey Janini.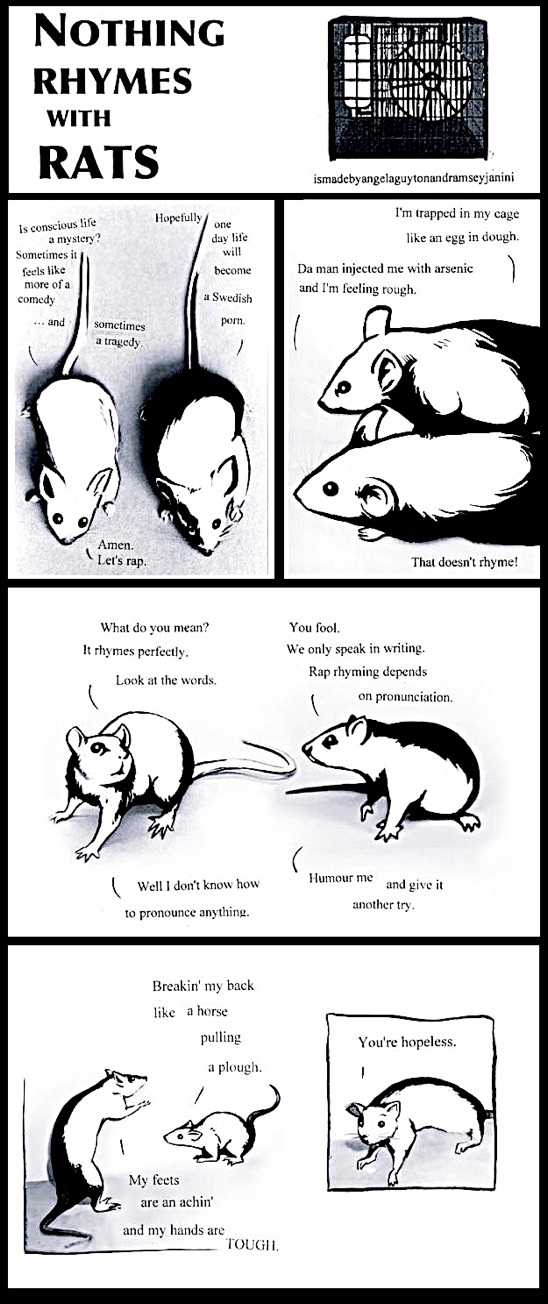 Inspired by the animation of Don Hertzfeldt, A Danimation is my first attempt at creating a short animation.  It was made in the summer of 2006 in a small efficiency in Miami, Florida.  I made it at 10fps and by drawing each frame out on single sheets of paper, flip-book style.  As its composed entirely of inside jokes, it may or may not be funny to you depending on your relationship to our protagonist, Dan Escauriza.

MENU
most recent posts
deadlift double PR: 110kg / 242.5lbs (Oct.8,2018)