Browsing articles in "collaboration"
A living score asks you if you're interested in realizing a work she's the archive to.
This video is my yes.
[factory] is a proposal for collaborative performance action(s).
This video realization–"[factory] a long rope"– was created by me and  features Mira Benjamin performing sections of her own realization of [factory]. She would normally do this in live performance settings so working on this video with me was a deviation from that too.
[factory] began as a set of 22 texts written by Luke Nickel. These texts—or verbal scores—were linked by a geographical map, with each text representing an individual conceptual area or room. Luke and Mira Benjamin (the original performer) agreed upon a risky proposal: she would read the texts only once and then delete them, allowing the work to exist solely in her memory and inviting forgettings and linguistic permutations to infect the ephemeral score-object itself. Mira is now the living score for the work, voluntarily responsible for its transferral, transformation and translation.
I live with this beautiful human, Rodrigo Constanzo. Here are some videos I've made with him. I'll update this post as and when a new video is made, but only the FOUR most recent will appear. There are MANY videos in this post. Please click the 'continue reading' link below to see the complete post.
December 9, 2015 – hosted by BaconJam. Rod's post on our "light vomit"

February 7, 2015 – Everything. Everything at Once. Once. (3).
This video is one of a set of 4 videos total, for the third iteration in the Everything. Everything at Once. Once. series. That's too many numbers and references to numbers to make sense, isn't it? I mean this…
Everything. Everything at once. Once. (has 3 videos)
Everything. Everything at once. Once. (2) (has 4 videos)
Everything. Everything at once. Once. (3) (has 4 videos, which includes the one shown below). My role in this vid differs from others since the camera is static. Have a look at the thoughtful and thorough blog post Rod made about our process and thinking behind this work.

October 28, 2014 – The full length version of iminlovewithanothergirl.com.
And here's Rod's blog post about it.
Continue reading »
My friend Ray Evanoff asked me to contribute to his online publication FOCI Arts.
It is best accessed on his site directly by following this link: FOCI Arts – Art and Athletics 4
but I have also included this version below for those that just happen across my site willy-nilly….
---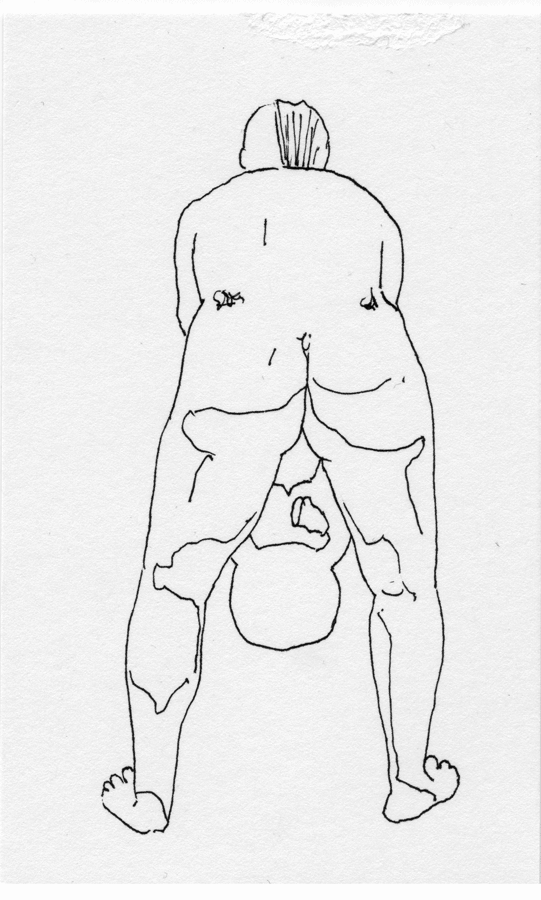 Introduction by Ray Evanoff
One of the parallels between athletics and art is that both are personal practices. The daily endeavors of such practice become ritualized over time. The repetitive work therein becomes a study of one's self, forming inroads to unarticulated regions. These regions may be defined or clarified or altered or reflected by the practices that illuminate them. Athletic and artistic practice may thus connect with other parts of life.
Here artist Angela Guyton branches both outward and inward from her physical practice, charting regions along the way that are both personal and broadly applicable. Her's is a reflection on the body as medium for the insubstantial but intensely significant. She is an overlap between athlete and artist.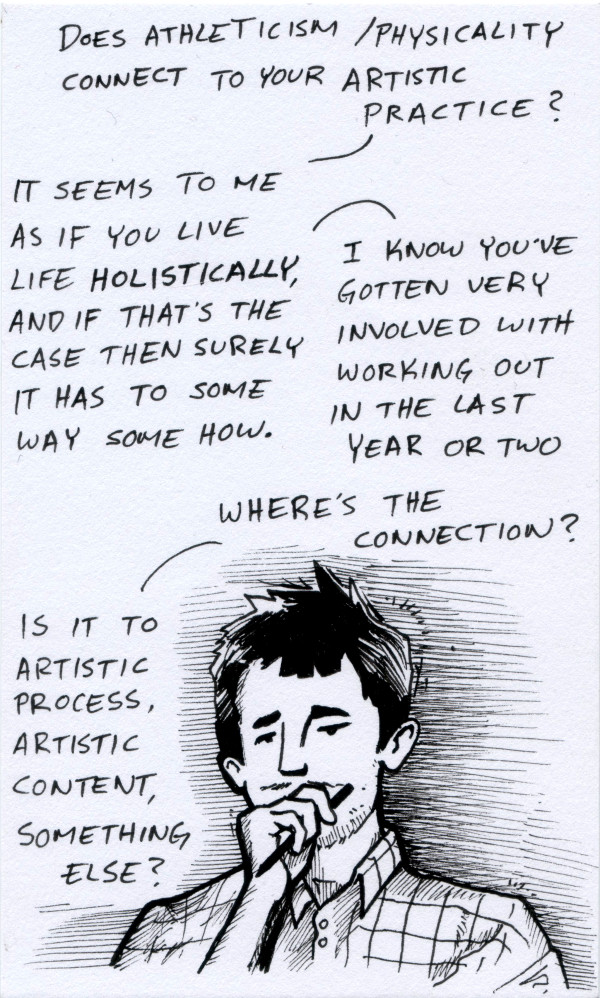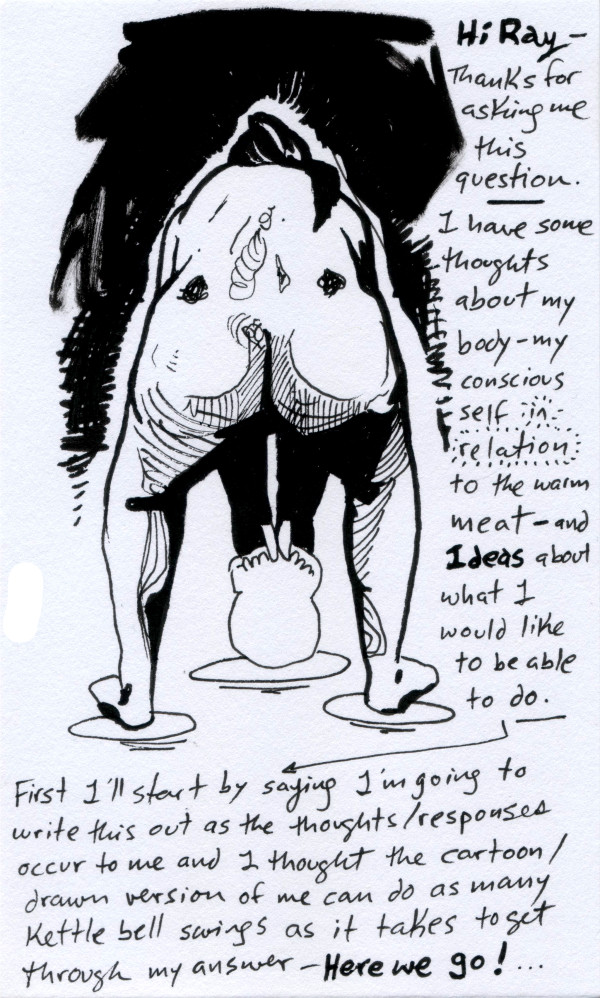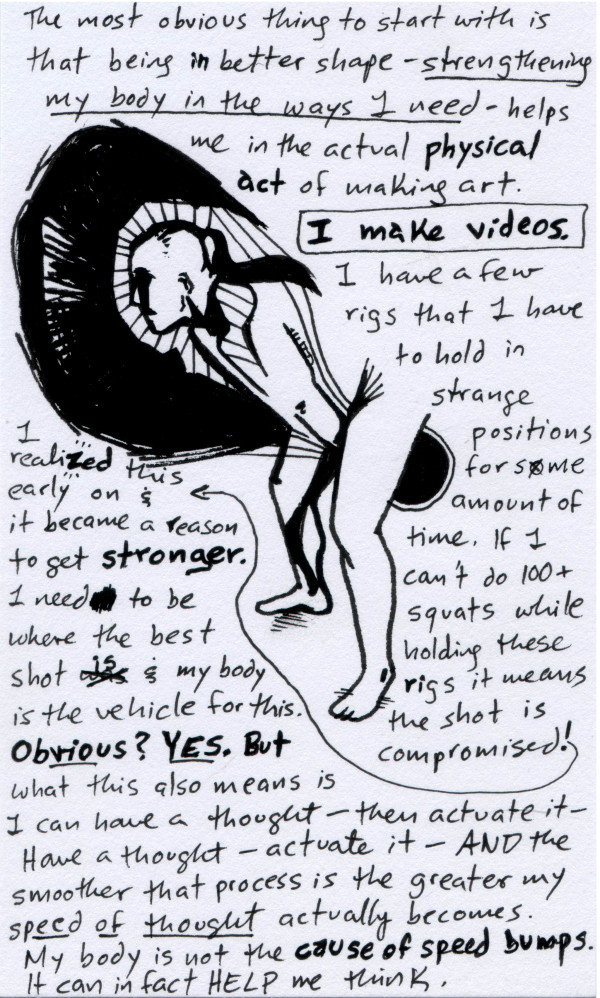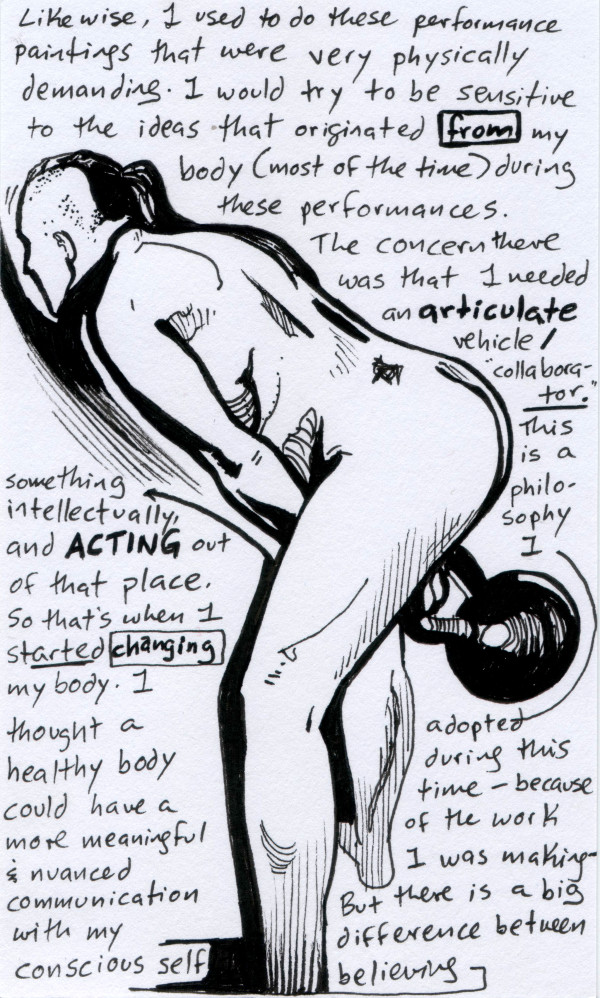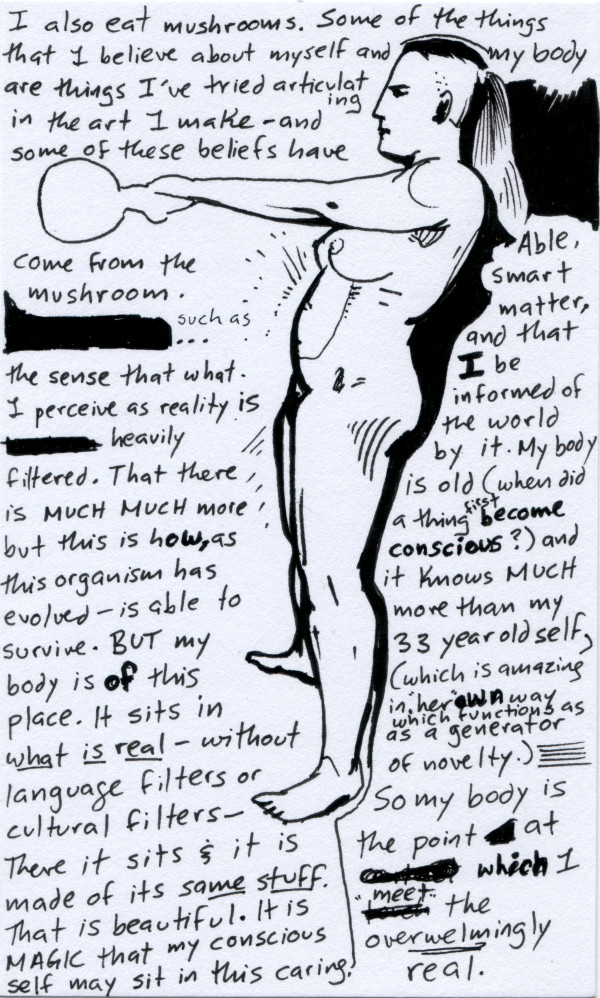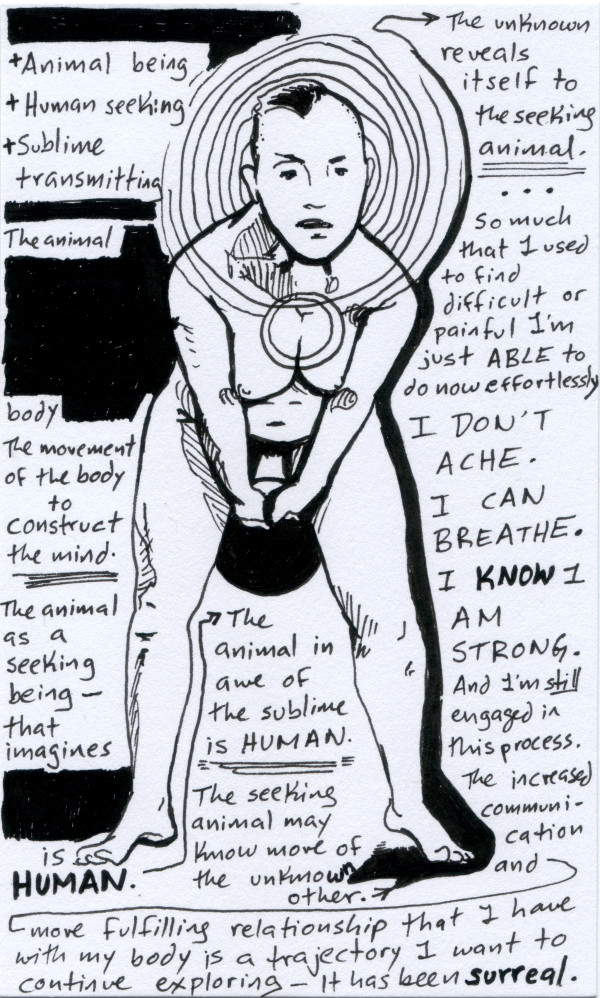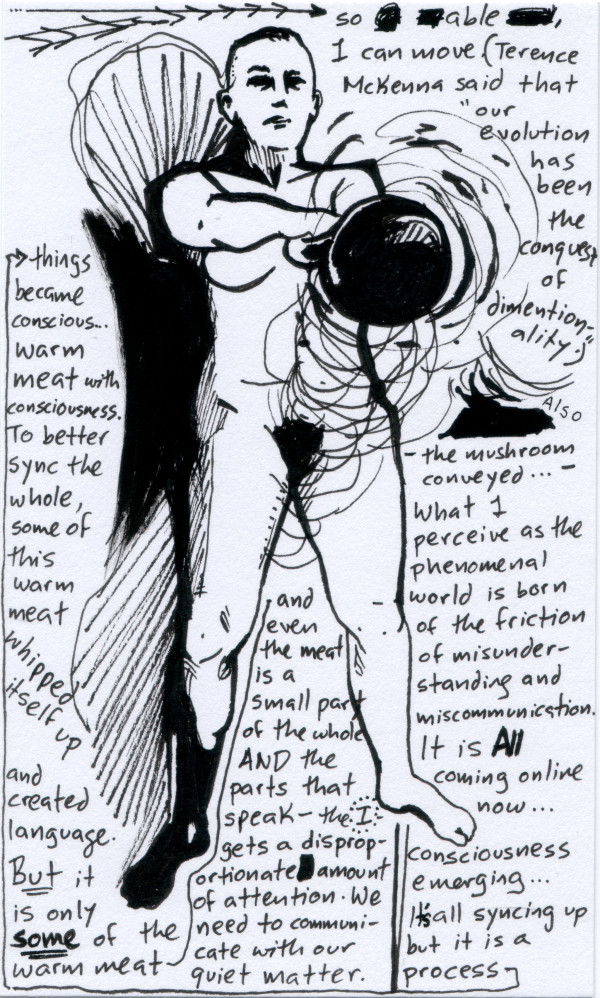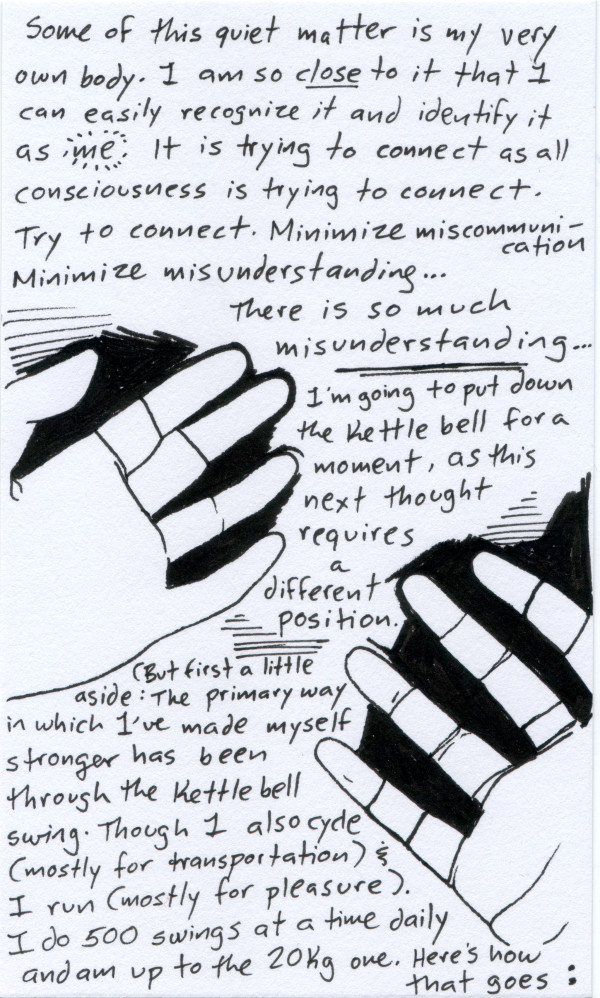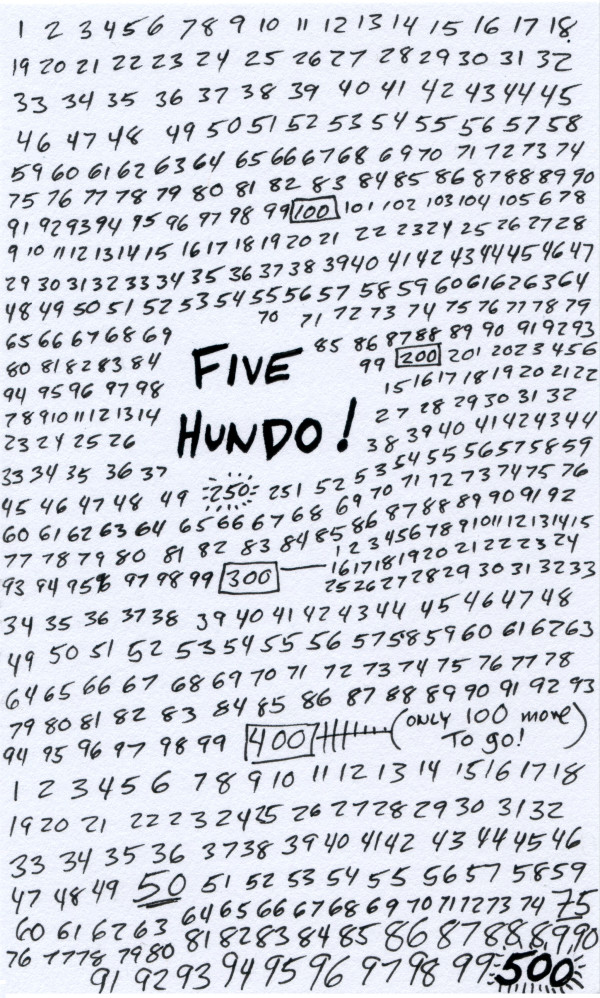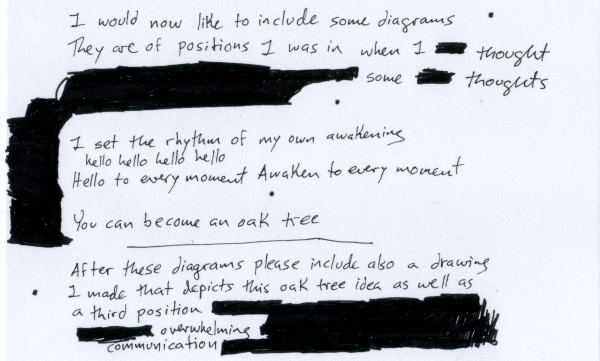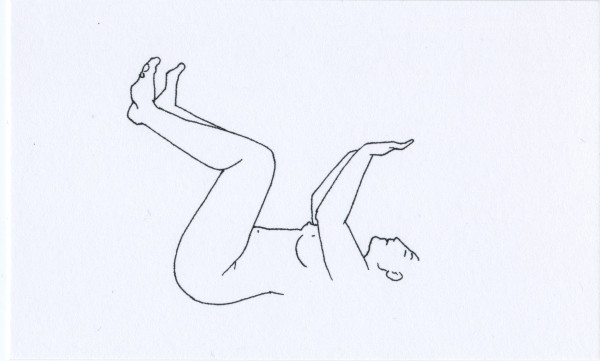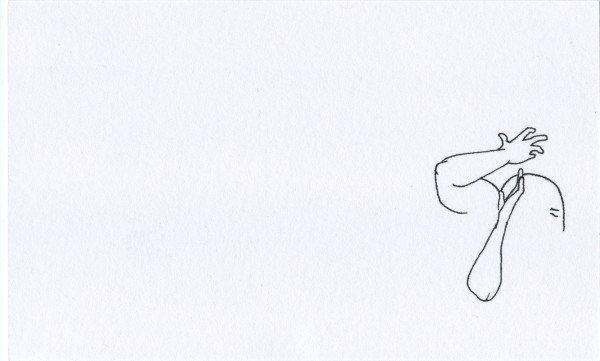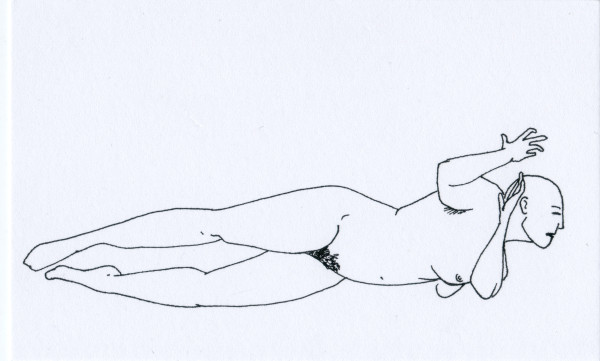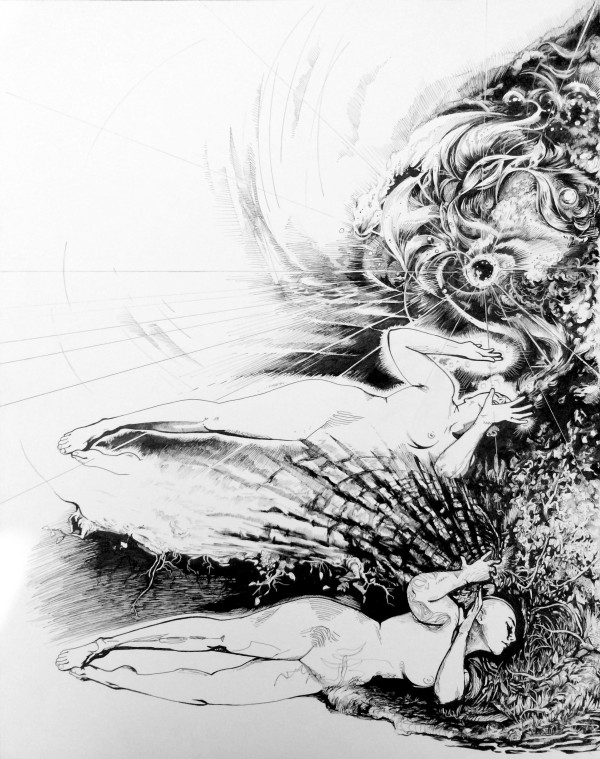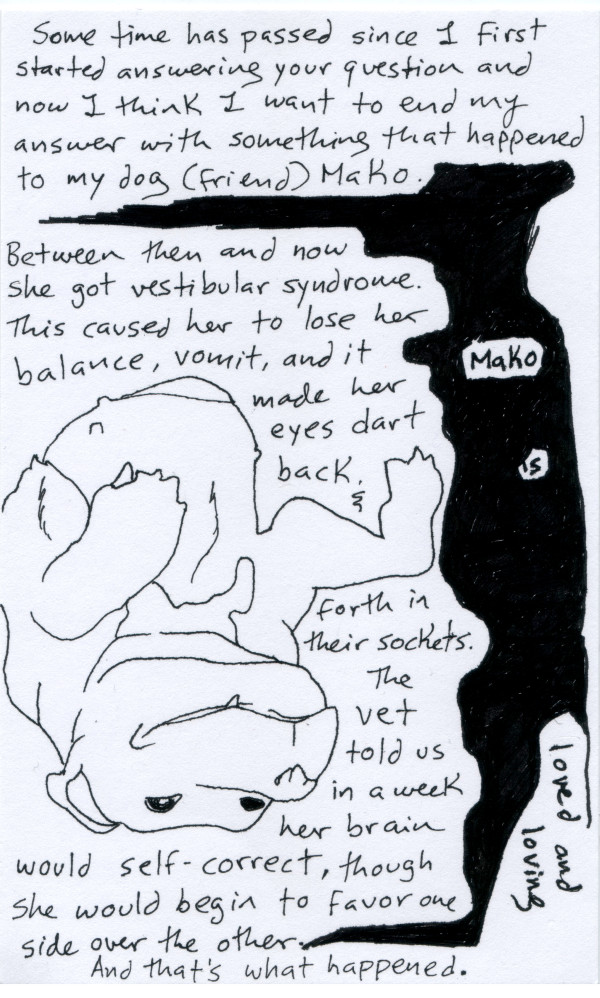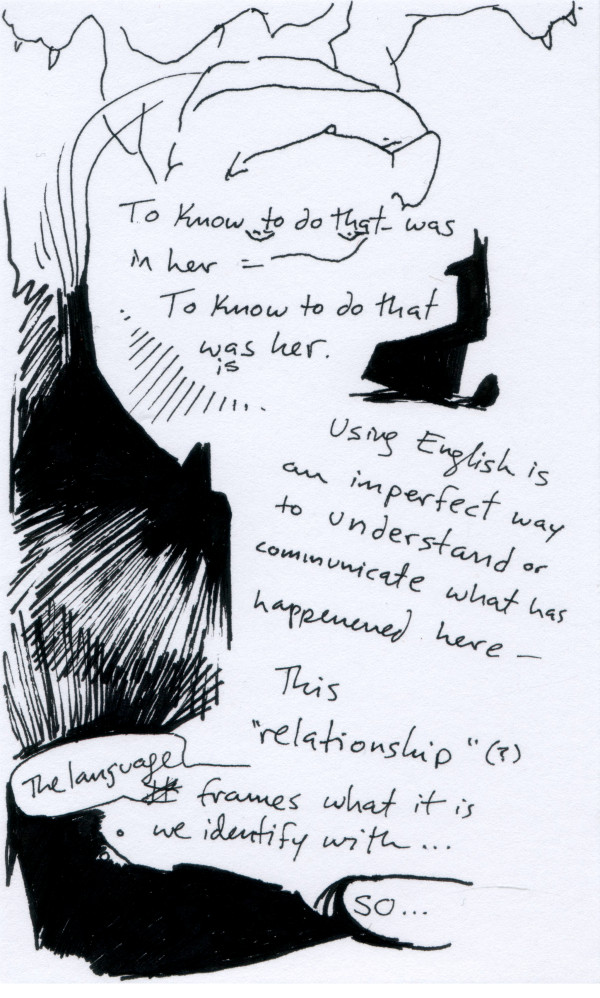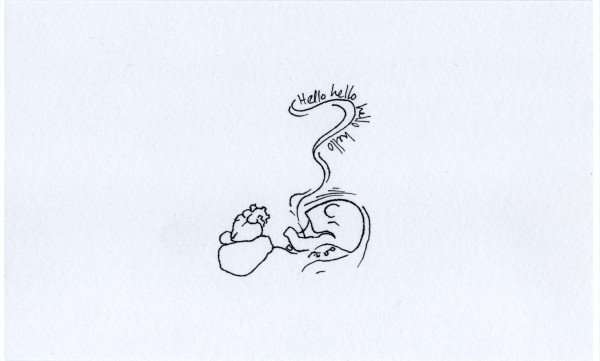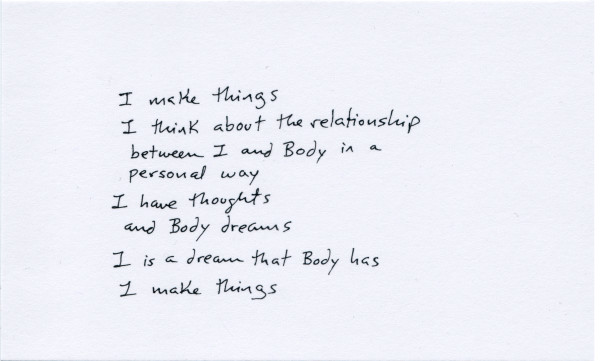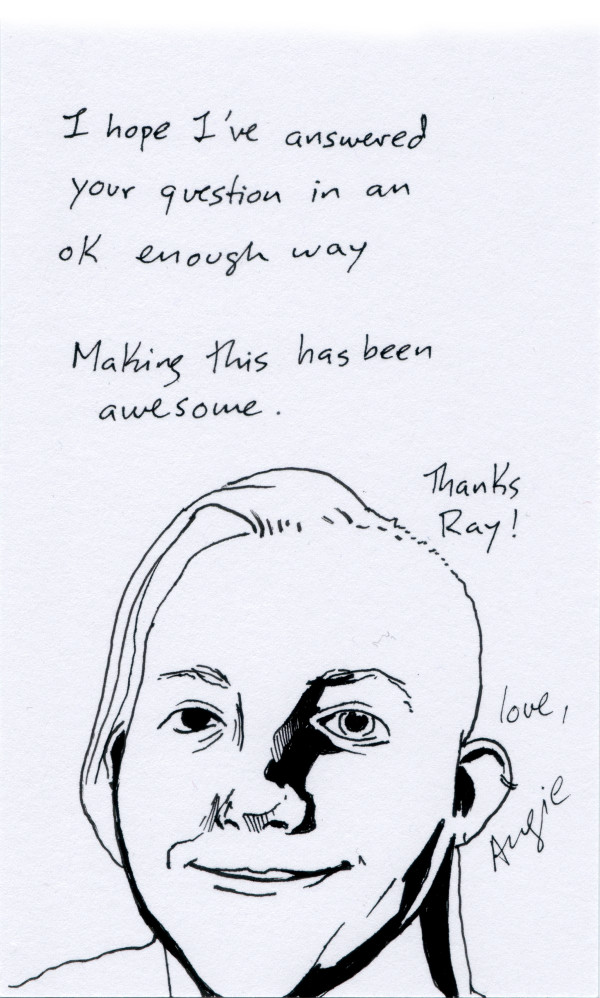 I drew them / he paired them with the English middle names they'd be yelling out.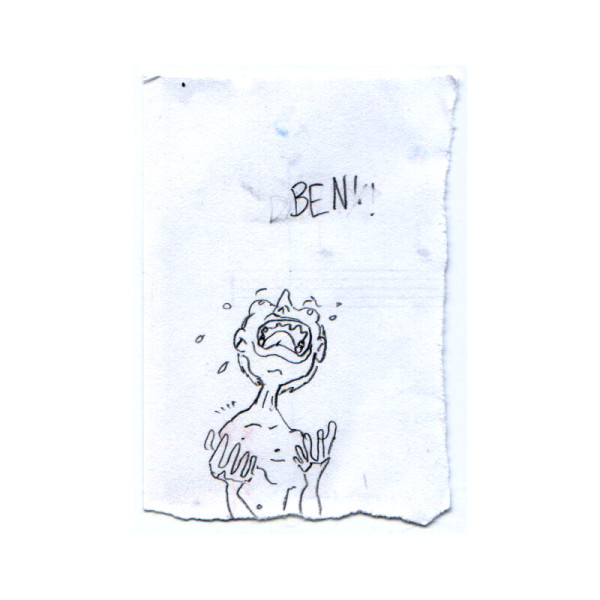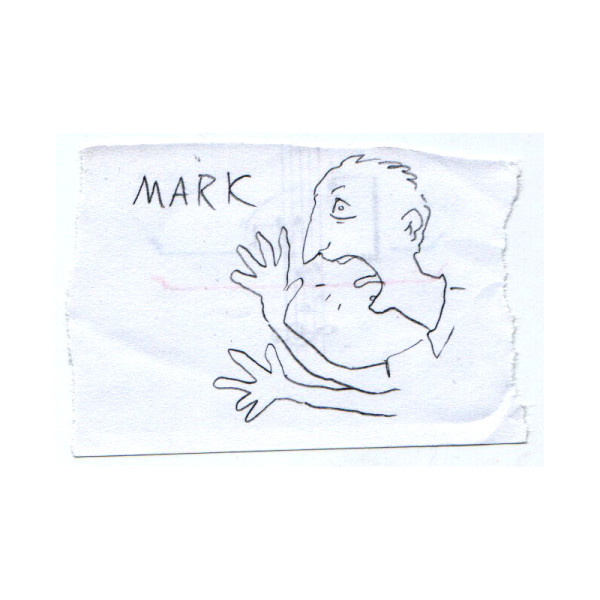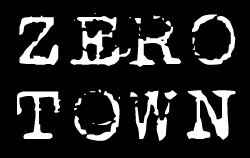 The first issue of ZERO TOWN is now available HERE. It was printed as a limited run of 100 (They'll all be signed and numbered). Physical copies are 6.50 and if you follow through to the blogpost you can read about the process, see some pics, and download a digital copy. (Please consider donating if you enjoy the digital copy to encourage this comic-making behavior.)
Recent Posts
deadlift  5 rep max: 110kg
squat double: 100kg