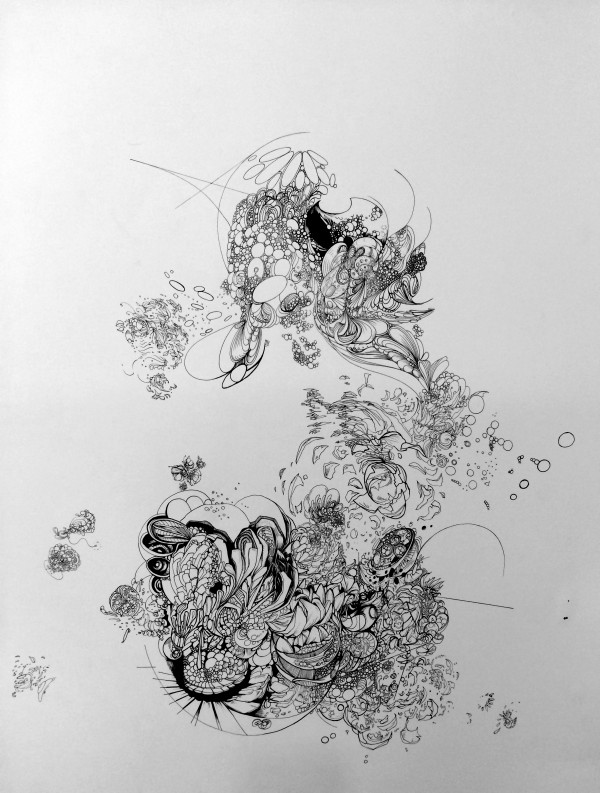 Given to Ray Evanoff and Lauren Capone.
"Science is the study of those phenomena so crude that a return to initial conditions will cause the phenomenon to repeat itself. Nothing else in our own lives does this. It has cut itself off absolutely from the domain of our own lives." * (Terence McKenna from the lecture "Where Does Reality Begin and End")
I haven't made one of these drawings for a while, but thought I would revisit this–this action/process where I am allowed to just sit and draw…
I've been thinking some lately about people that create work so similar throughout their lives that it could be said they've just been working on the same work…and I generally equate that with a kind of entropy.
BUT
now I've made this drawing.
It is similar to others I have made. But, I am acutely aware that some things can't be reset, and that really a return to initial conditions is impossible. So maybe this drawing can just be a control, or a counter-point to my life the last time I made one of these last year (……..Can I get away with that?) Or maybe I just needed to set myself to work on a casual something, and this is my low gear.
(*I love science (!) and I'm sure those who are truly inquisitive about the nature of reality will crack that egg too, so it can tackle more than just crude material processes (Alfred North Whitehead has something to contribute here in his book Process and Reality).  Also, perhaps it's worth looking at the dependency science has on reproducible results, causality, time in general. Looking at this whole time travelling slug thing might help!)
2 Comments
NEW COMIC FOR SALE!
I made a comic!
Click here for details...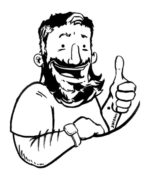 In the wheelhouse